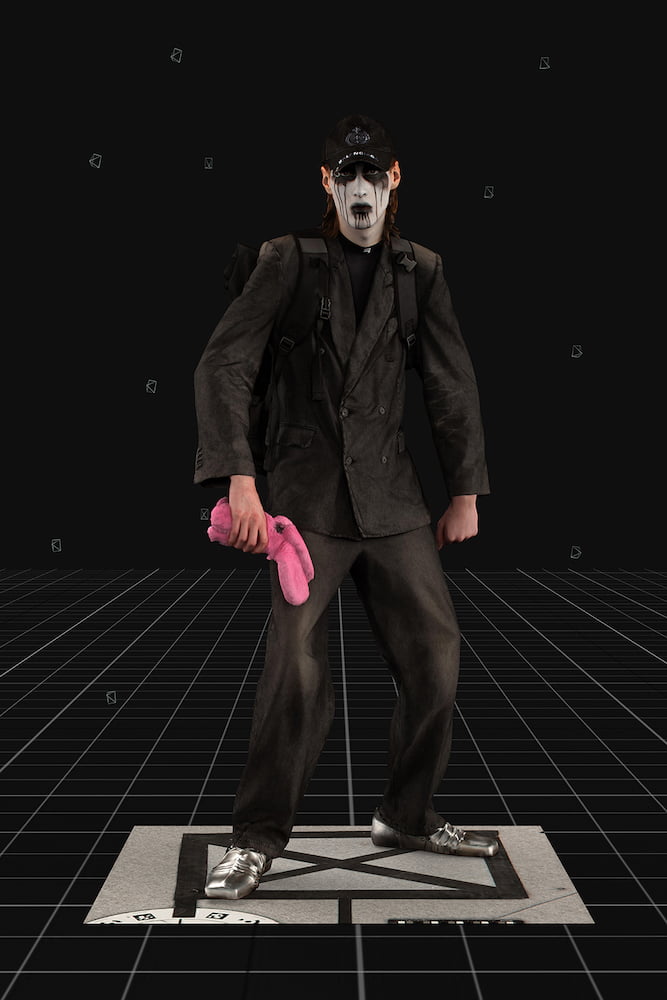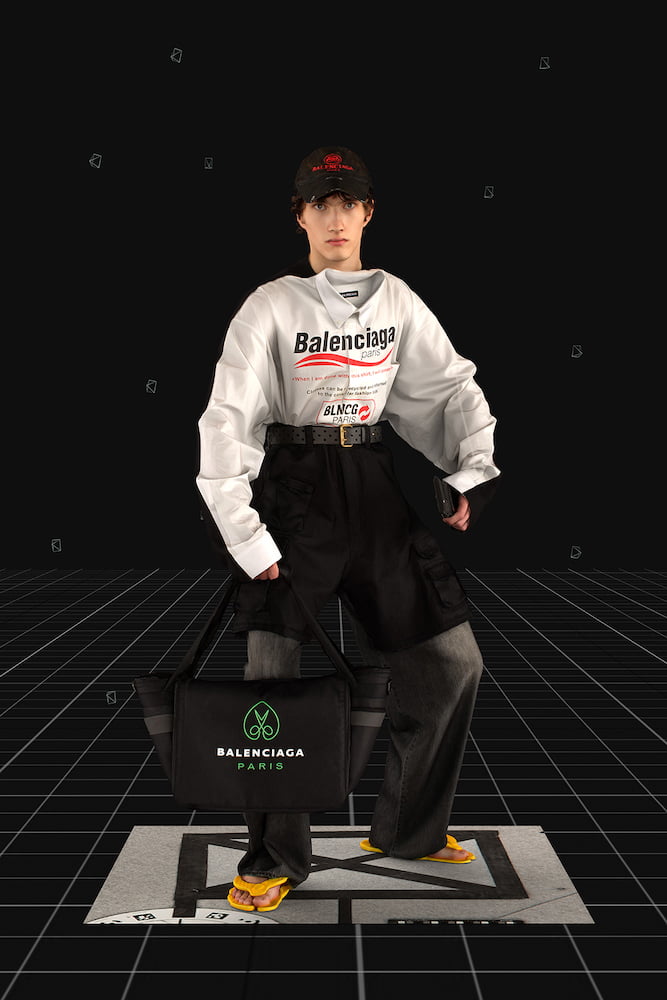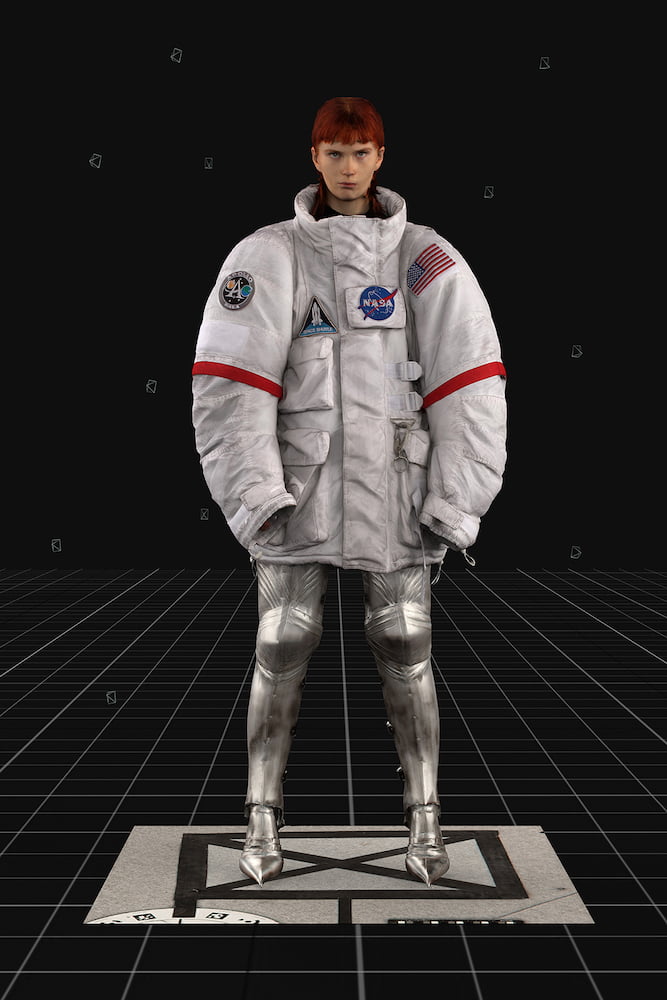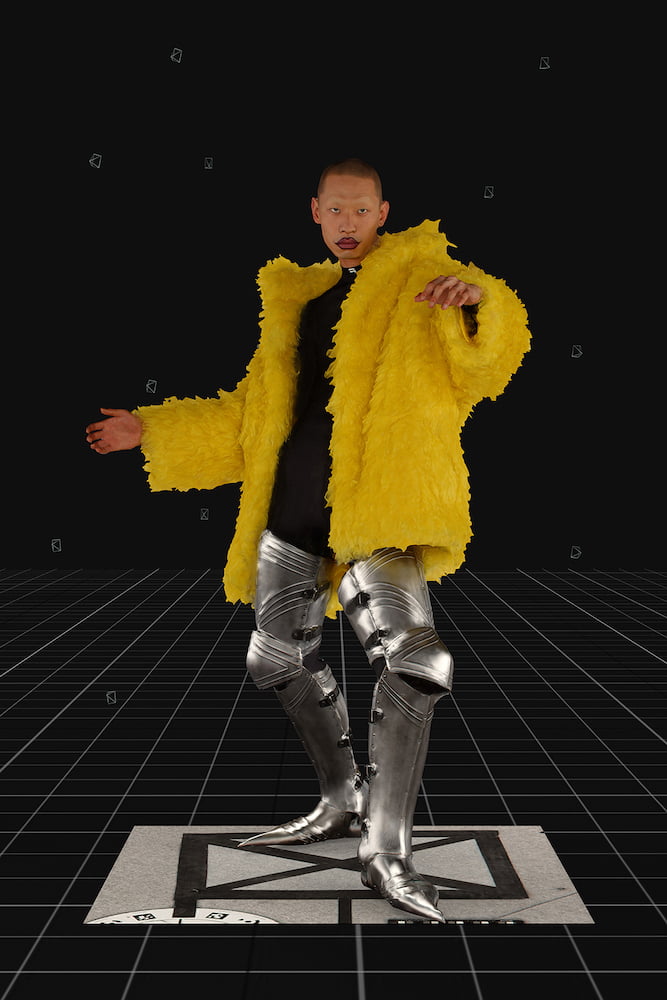 Balenciaga's Demna Gvasalia came up with perhaps the most inventive response to pandemic fashion. After realising, in April, that a live fashion show would be impossible for some time, he partnered with the people behind Fornite to produce a fashion show within a video game, with the characters wearing his Fall 2021 collection. Players move through different zones and Afterworld: The Age of Tomorrow is set in the year 2031, and its aesthetic is best described as medieval futurism, with suits of armour reproduced using centuries-old techniques, or remade in leather or modern fabrics.
It was, said the show notes. a reflection of Gvasalia's belief that clothes are modern-day armour, "to protect against the elements or judgement." The fact that ten years in the future we might be still wearing clothes designed in 2021, was inspired by Gvasalia's habit of wearing his favourite pieces to death and to Balenciaga's commitment to sustainability. He pushed the limits of fabric technology with pieces designed to look aged, destroyed or lovingly worn out. Tailored suits were made from high-performance fabrics usually reserved for cycling of hiking – the implication is that you can do anything in them. Leftover fabric from past seasons was shredded into shaggy coats as an alternative to fur.
The 320 people watching on Oculus headsets saw the characters parade as if on a virtual catwalk, but a global audience logged onto the game via the Balenciaga website and embarked on a journey through the game's different zones. We went through a virtual Balenciaga store into a cityscape and a mystical forest, where ravers wearing T-shirts emblazoned with the words "Free" danced on platforms. After hiking up a virtual mountain, we eventually meet a mystical armour-clad Joan of Arc figure, played by Eliza Douglas. She removes a sword from a stone and players are rewarded with a surprisingly Zen breathing exercise.
Is this the future of fashion shows? Maybe – for deep-pocketed super brands. It took Balenciaga seven months to build, with each character photographed and filmed from every angle before being digitised and placed in Afterworld's ultra-detailed virtual world. One thing is for sure; gaming and fashion are becoming ever more entwined.
Photography courtesy of Balenciaga. You can play 'Afterworld: The Age of Tomorrow' here.