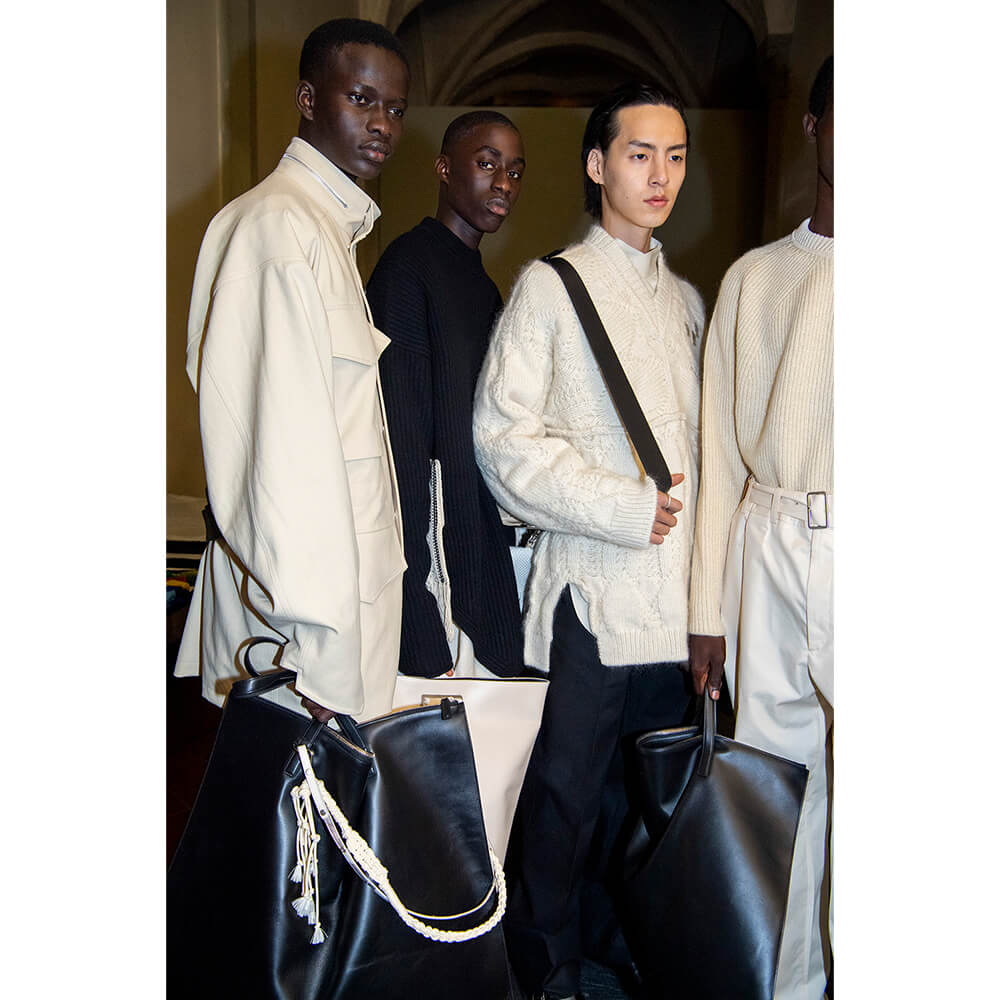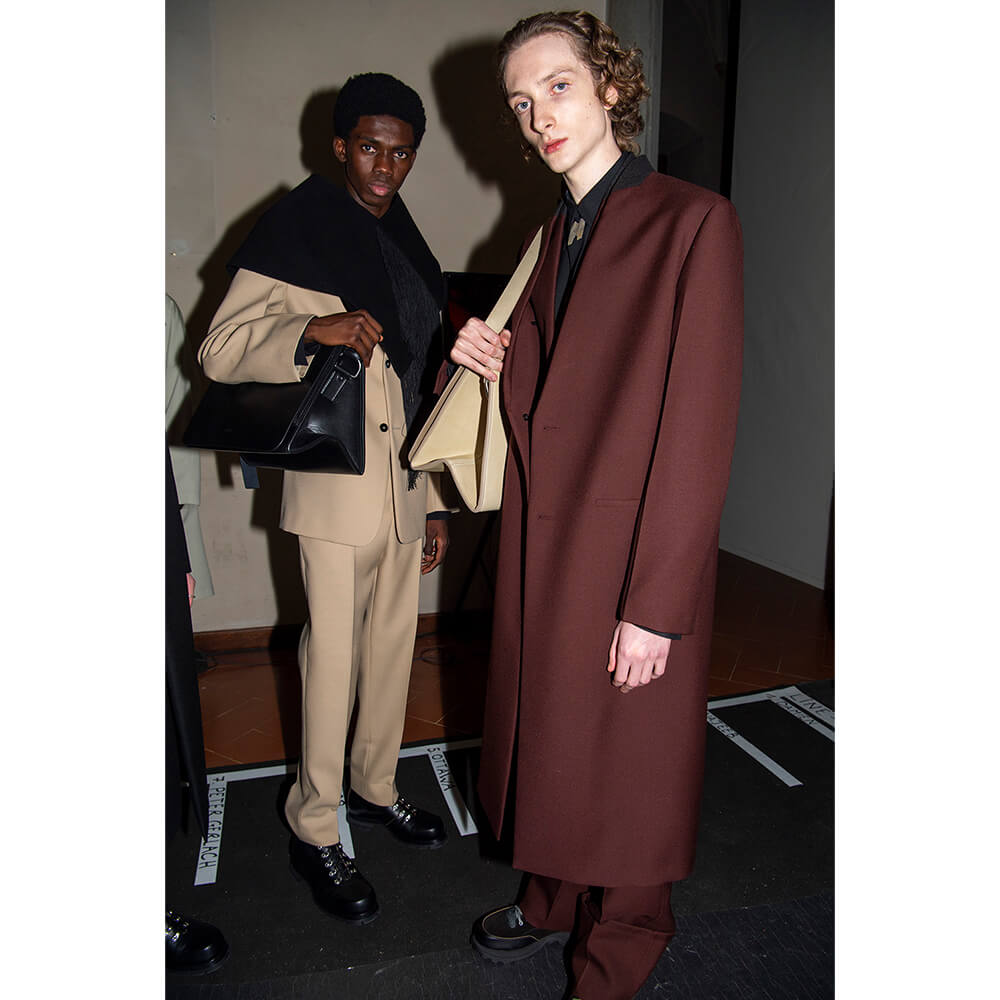 Lucie and Luke Meier are sensitive people. In everything they do at Jil Sander, there's plenty of research, knowledge, skill and craft. Their trick though is showing all of that without being loud. Last night's show at Pitti Uomo in Florence was the epitome of all they represent in that sense – excellence in craftsmanship utilised in its purest form. Inside the stunning Basilica di Santa Maria Novella, a multisensory experience awaited. First the burnt-orange lights leading the way into one of the larger halls where mountains of marigolds seduced with their sweet, sweet scent. The olfactory element played an important part in the show's story. As part of the invite came a solid fragrance from the Farmacia Santa Maria Novella, a famed fragrance brand that's also known as the world's oldest pharmacy. Why marigolds? "They have an incredible medicinal value," said Lucie Meier post show backstage. So, as we embarked on this wild adventure of visuals, aromas and a soundtrack heavily relying on the magic of Björk, the husband-and-wife duo showcased their own interpretation of the world as a global village.
Being inspired by foreign cultures has never been more difficult, with critics waiting at every corner to call out appropriation. But at Jil Sander, the Meiers do it their own way. Nothing is ever literal or borrowed as each of the inspirations comes through a heavy filtering process of their refined minds. For AW20, their travelling man represented the beauty of global craft in his usual neutral palette. Creamy beiges, blacks, whites and navies harmoniously came together without fighting for the spotlight. Instead, they complemented each other in a way that allowed for the classic lines of tailoring to play with the proportions without any disturbance. Tailored trousers came super-long, with hefty turn-ups. The coats dropped off the shoulders, and the bags looked like zoomed-in versions of their feminine counterparts. In fact, there was a clear dialogue between the femme and masc stories within a Jil Sander collection, a credit to the relationship of the brand's co-creative directors. Heavy hiking boots on the bottom, long silk fringing finishing the scarves up top. And yet somehow, it all came together effortlessly. We're impressed. 
Photographs by Jason Lloyd-Evans.