Lulu Kennedy's talent-incubator and industry powerhouse Fashion East – a support network that's been churning out some of the best clothing engineers in the industry since 2000, from Charles Jeffrey to Kim Jones, Simone Rocha to Jonathan Anderson, Martine Rose to Craig Green and over 150 others – is about to commence the second chapter of its XLNC initiative, powered by Ugg. Structured to support a more established designer with a solo show at London Fashion Week and generous financial backing, the programme's triumphant debut last year saw nostalgia-embracing and reality-bending designer Charlotte Knowles (Knwls) awarded the spot from an impressive pool of Fashion East alumni.
This year's recipient is tongue-in-cheek alt-fashion queen Ashley Williams, the British designer widely known for her weird and whimsical approach to womenswear. Awarded a £20,000 grant in addition to 'undisclosed investment' from Ugg and funding toward the production costs of her SS24 catwalk show, Williams' will also receive one-on-one mentorship from a dedicated dream-team of fashion moguls from the XLNC Programme's advisory committee. The advisory team includes, among others, Lulu Kennedy (founder and director of Fashion East), Ida Petersson (buying director at Browns Fashion), Francesca Burns (stylist), Robin Douglas Westling (creative director at The Swedish Fashion Council), Zainab Jama (brand director at Supreme), and Sandy Grant (senior director of product (EMEA) at Ugg).
Boasting an impressive number of collaborations since her departure from Fashion East in 2014, including Coca Cola, Google, LG and Mattel, her return to the incubator is one to watch. But what can we expect from Ashley Williams 2.0? Aside from a range of exclusive Ashley Williams x Ugg runway styles, we're anticipating more punchy prints, cheeky graphics and girly bow detailing reminiscent of an elevated Y2K dream-girl aesthetic.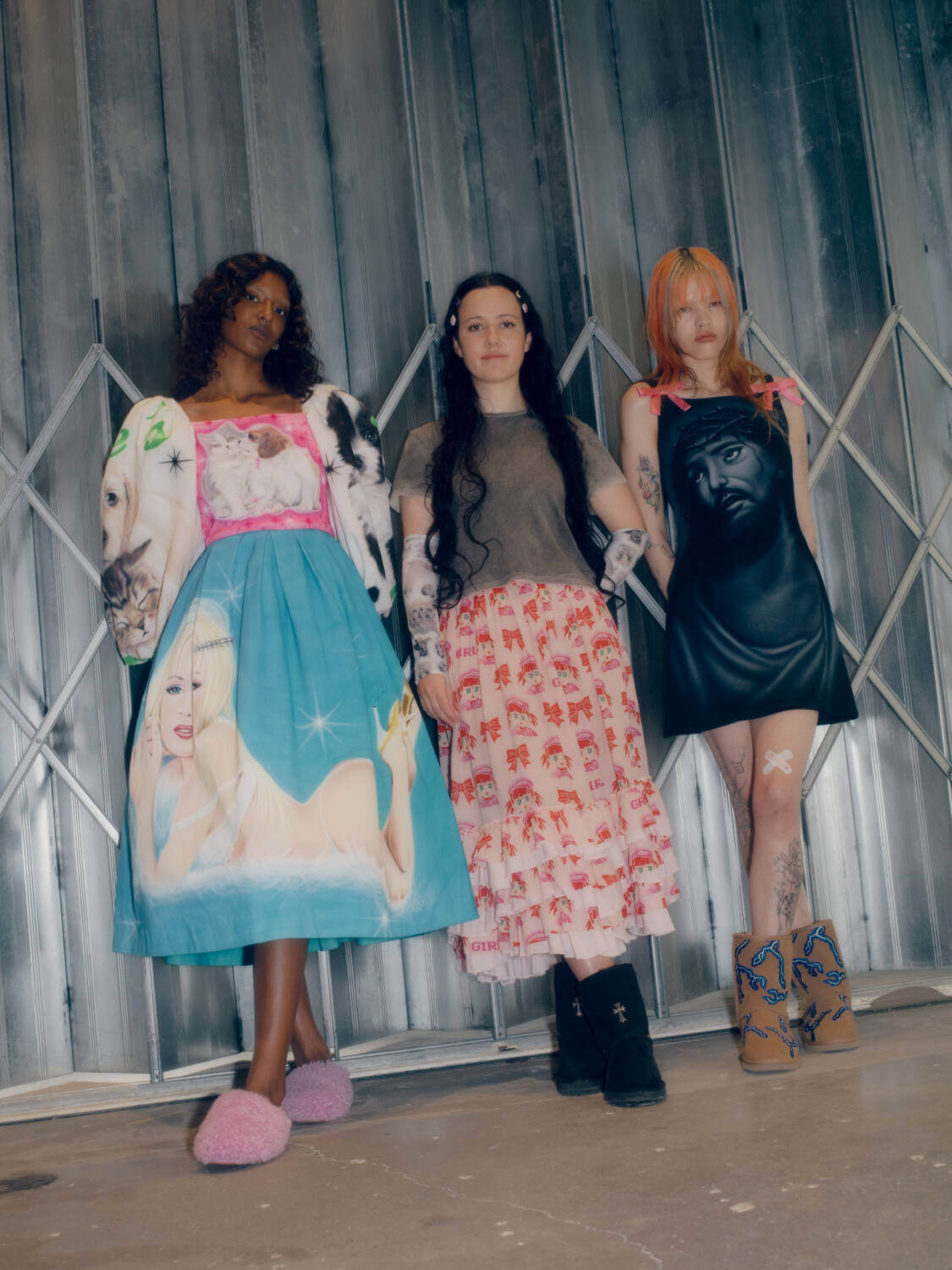 On top of the programme's celebration of its parent company's remarkable alumni, this season's XLNC is set to introduce an all-new mentorship scheme for exceptional aspiring creative talents. Provided in collaboration with the XLNC Programme's advisory committee, it promises holistic industry insights of practical and creative means to help to build on the beneficiary's entrepreneurial successes. The applications for emerging talent open around October 2023.
The programme falls in line with the 10 year anniversary of Williams' eponymous brand's debut collection as part of Fashion East, making this achievement a bit of a full circle moment. "As the Ashley Williams brand moves into its 10th anniversary year, it's a huge honour to return to the catwalk under the XLNC banner," the designer remarks. "Ugg is a brand I've wanted to work with for years but never found the right opportunity. Their support has made this Fashion East homecoming show possible, and couldn't be a more perfect collaboration for us."
Scheduled for the first Saturday of London Fashion Week, September 16 at 6pm BST, Williams' will make her runway comeback with a first look at the Ashley Williams x Ugg link-up in tow. Keep your eyes peeled for a taste of the action and follow our coverage via our Instagram stories at @10magazine and @10menmagazine.
Photography courtesy of Fashion East XLNC.