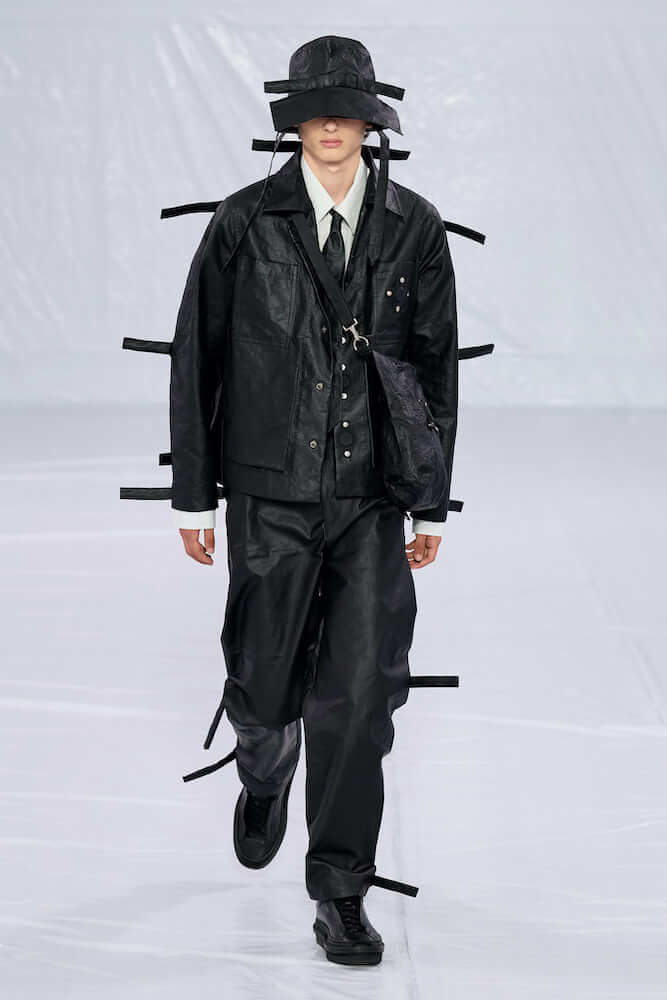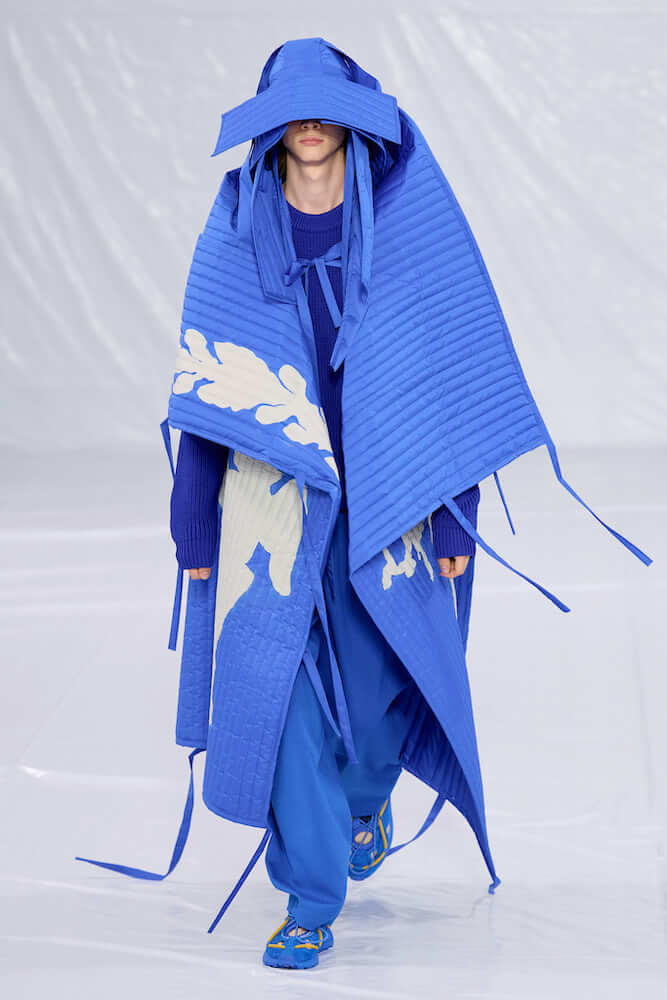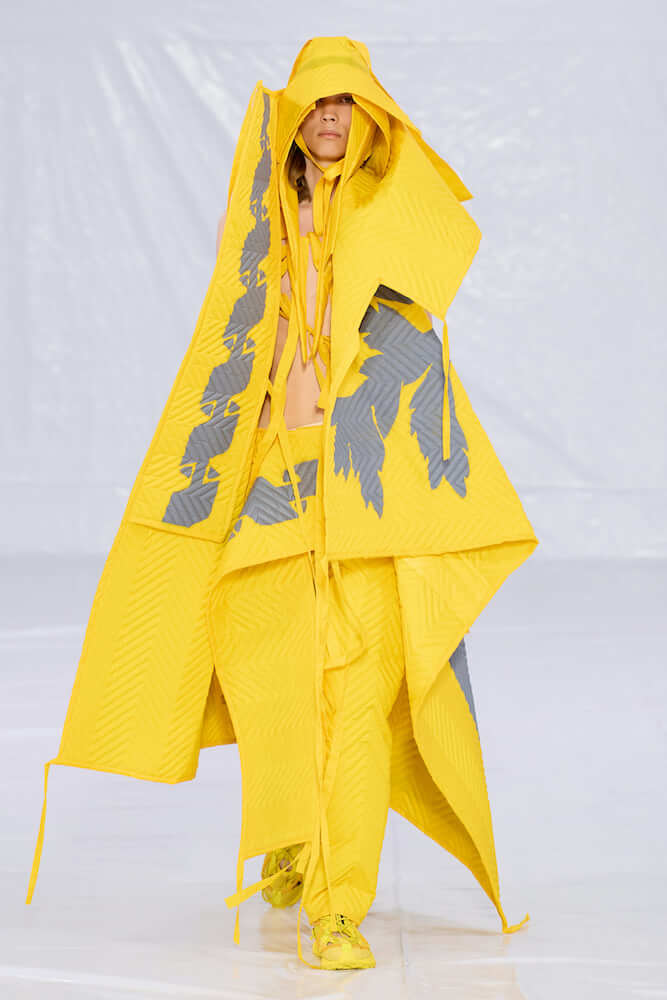 Craig Green's return to Paris, after a pandemic-induced break, took place inside the Musée de l'Homme, which translates to the museum of man. It was particularly fitting for a designer who has shifted the trajectory of the classic men's wardrobe, concocting adaptable yet incredibly beautiful clothing which is built to shield and protect the wearer as he trudges through the everyday, striving for brighter horizons. 
For his sophomore Paris outing, Green was thinking of the decorated man; modifying conventional dress so these pieces become more useful – like pastel-hued body shields over classic shirts and trousers, which had built in ladders at the back. A series of metallic patches dotted across utilitarian separates can transform into bags to pack garments away, and a series of chokers and neck ties were based on World War 2 dust covers for watches. "I thought it was interesting that we could use them as chokers to protect your voice from dust," said Green, going on to explain that the incased ties symbolise how we strive to be a bigger, more successful man, no matter our age. "At what point in your life do you stop aspiring to be that man? It goes on forever, really."
Highlights included fuzzy cut out tops infused with Japanese knitted paper, and padded twinsets in the most delightful hues, which came stamped with fake school crests based on a sport's magazine Green discovered where you could design your own shield for your school's sport team – "they look so important but mean nothing at all". Elsewhere, a final procession of vivid, conceptual looks which enveloped the models as they strode through the space actually took their silhouettes from Wedgwood pottery, something the designer has been obsessed with since watching Antiques Roadshow as a child.
Green's work manages to feel rooted to reality, with otherworldly qualities. He likes to position his design lexicon around the idea of the man and the myth: why myths exist to push men forward and to teach lessons, in order to make progress. While the Craig Green man is still on his journey into the unknown, his ascension feels triumphant – making this collection one of this season's highlights.