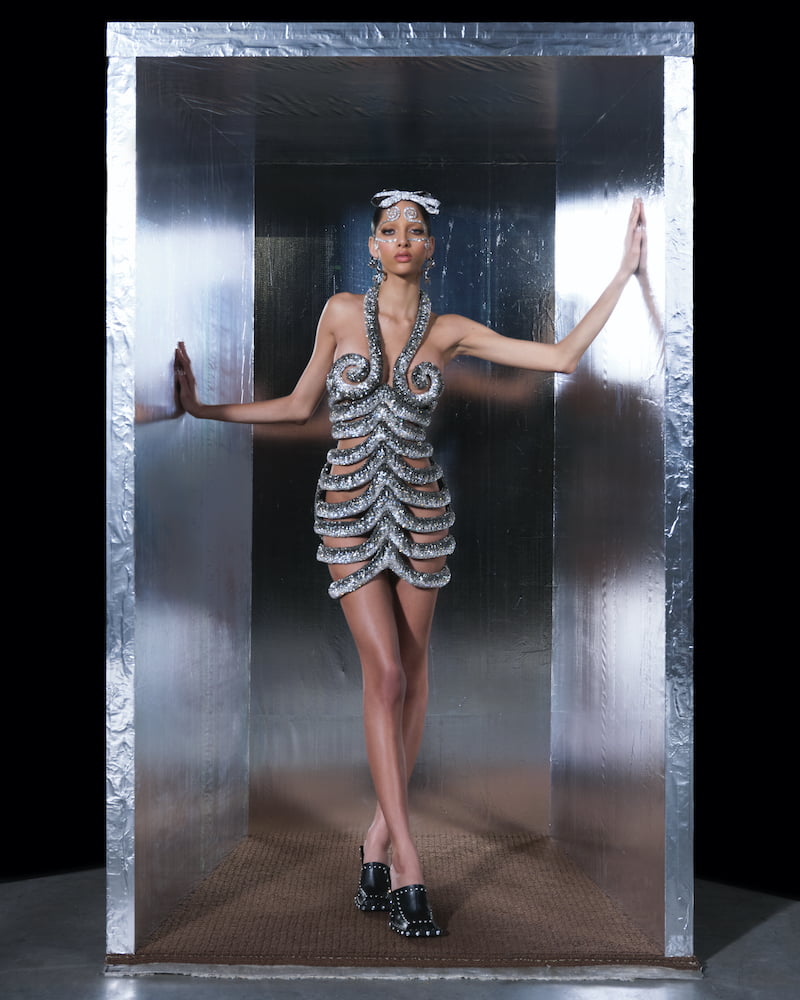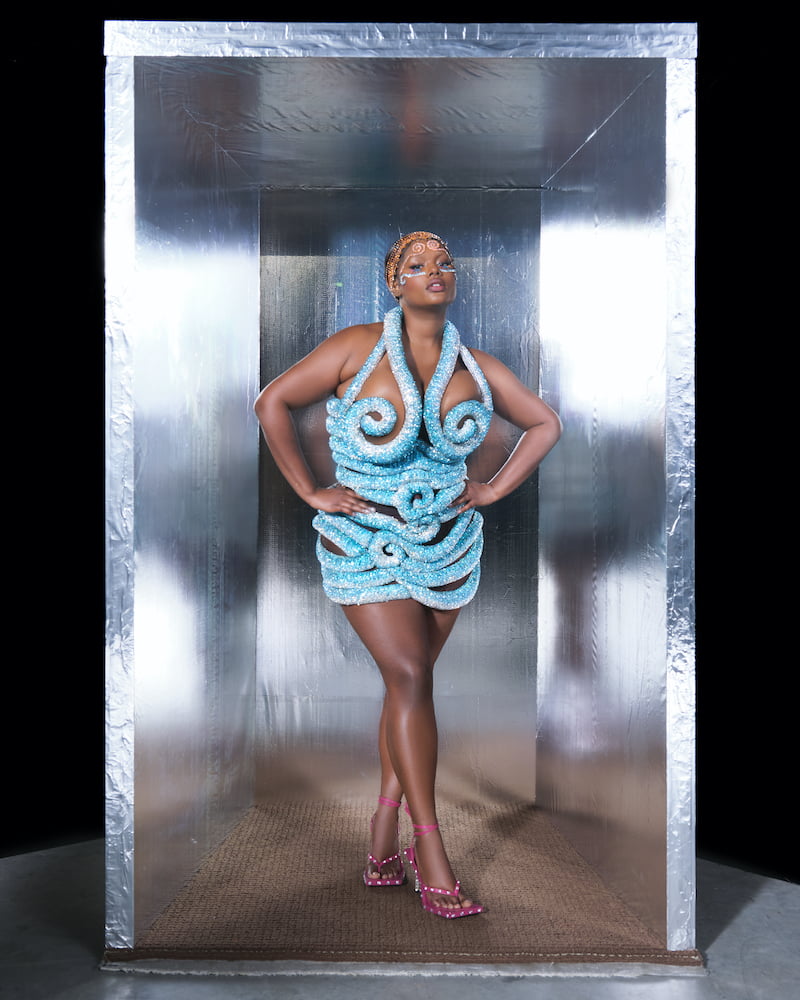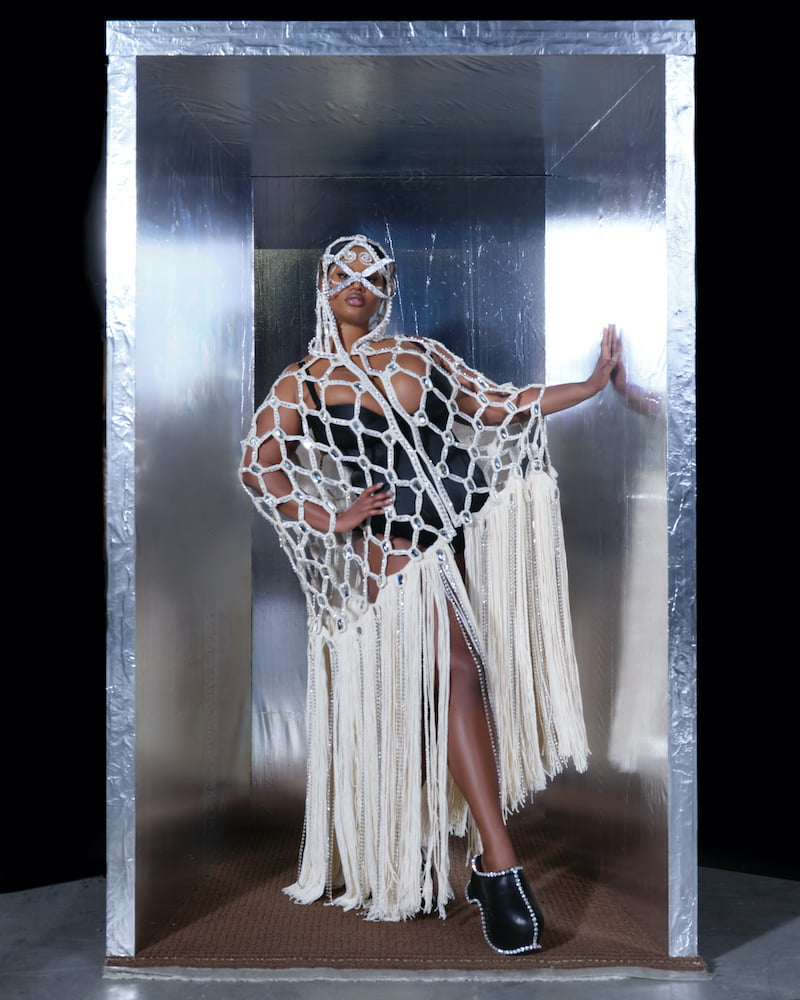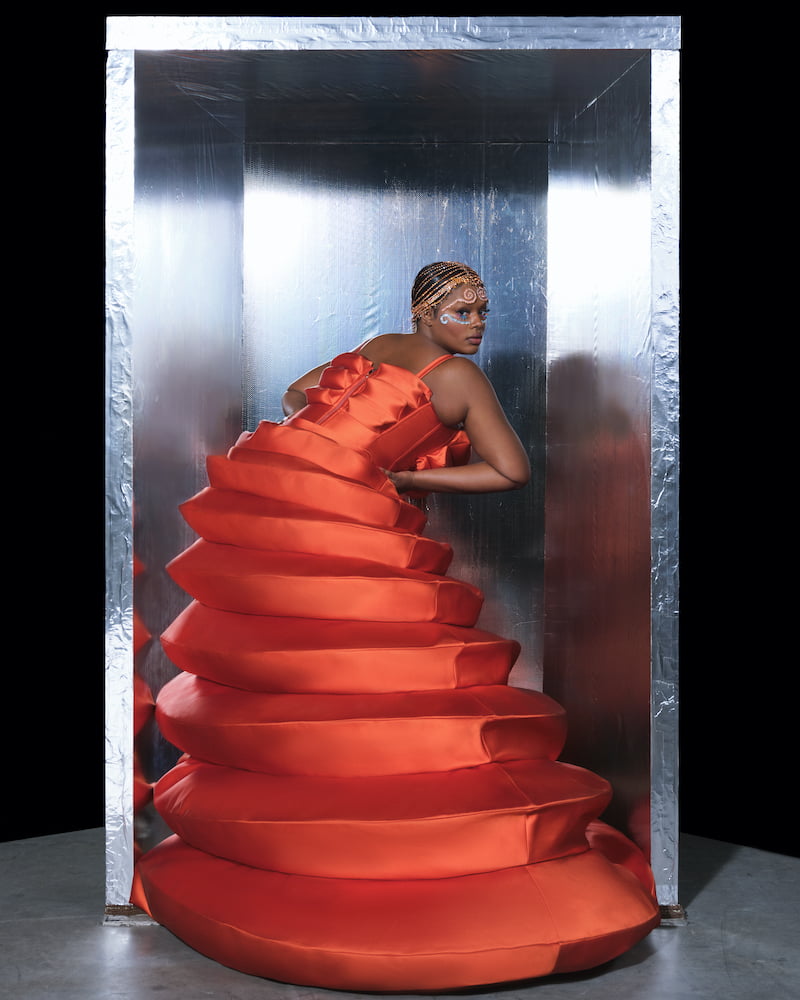 From the Big Apple to the glistening lights of (digital) Haute Couture week, Area is taking its quest for inclusive glamour to tremendous new heights. Founded by Beckett Fogg and Piotrek Panszcyzk in 2014, the New York label is known for its glistening, Swarovski-laden collections that are overtly luxurious yet rooted in dressing real people of all ages, sizes, genders and nationalities. After spending the past five or so years building up a cult following – plus a trusted cliental that buys bespoke each season – the Covid shattering of the traditional fashion calendar pushed the designers to steer into a new, exciting direction.
"We had been discussing showing differently long before the lockdowns," say Fogg and Panszcyzk. "We finally had an opportunity to stop and really look at how our creative process worked within the current fashion system, and realised that we needed to take control and dictate our own way of working." Moving forward, Area will operate on a see-now, buy-now basis – true to season – and will show both Ready-to-wear and Couture, separately. "For us, a new way of showing our collections just made more sense to how our community discovers our universe."
With their debut Haute Couture collection, the designers wanted to illustrate a shared passion for custom-tailoring. "We feel like every type of body is beautiful and we wanted to highlight that by playing with a range of silhouettes created to complement the wearer," says the pair, who have produced Le Smoking suits trimmed with an army of silver metal jewels and tiered 'Accordion' gowns (it's practically criminal that these won't be worn on a red carpet anytime soon).
Area wanted to go back to the "essence of adornment," with this collection, inspired how traditional cultures would use jewellery for practical, protective as well as expressive reasons. There's plenty of bling. And by plenty, we mean almost half a million crystals assembled between India and New York to envision skeletal minidresses and multicoloured gowns that literally drip with jewels. These are totally dazzling pieces that aren't for the faint-hearted.
Photography courtesy of Area.