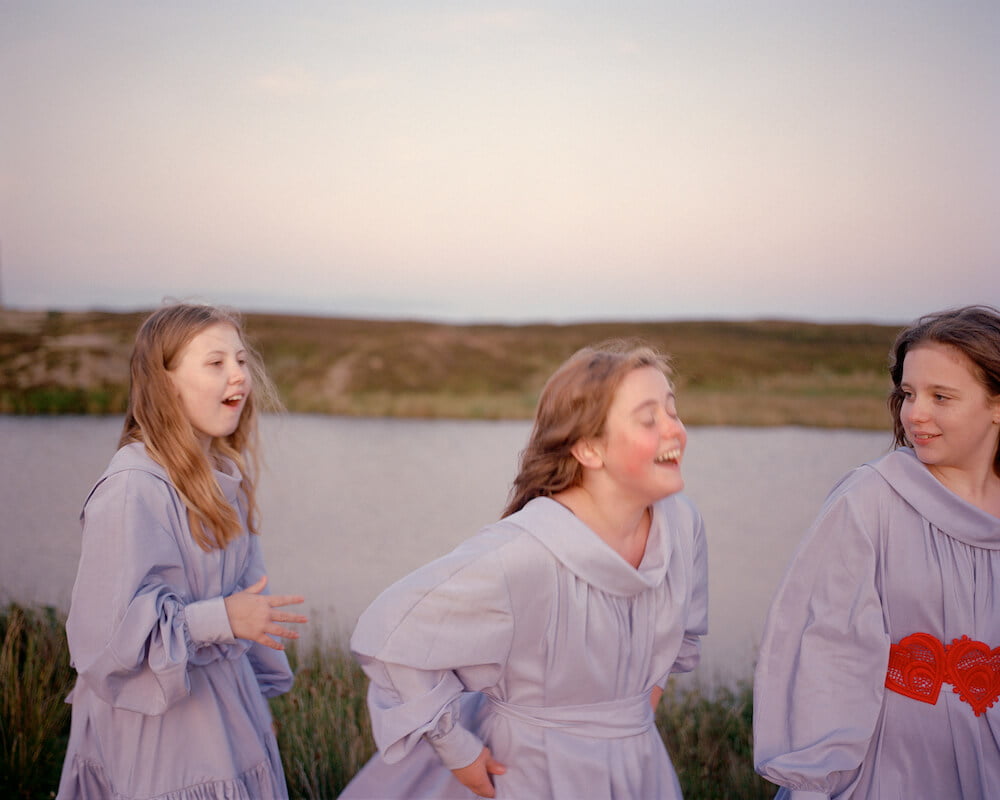 Last summer, Sarah Burton and her Alexander McQueen team took a trip to South Wales with the intention of creating an education programme with the area's young people. The country has been a key source of inspiration for the designer, with its rich landscapes, and its history in crafts and poetry, helping fashion the brand's AW20 collection.
The project came about after a series of conversations with Charlotte James and Clémentine Schneidermann – the creative duo who've been creating work involving young Welsh people since 2016 through their collaborative studio, Ffasiwn Stiwdio. The Alexander McQueen first took a trip down to Blaenau Gwent, where members of its in-house studio team conducted a series of creative workshops with young people passionate about everything from embroidery to photography. Then, with the help of youth worker Michelle Hurter, more hands-on creative workshops were held at the Blaina Community Centre, where 12-17-year-old students were able to create their own clothing and imagery.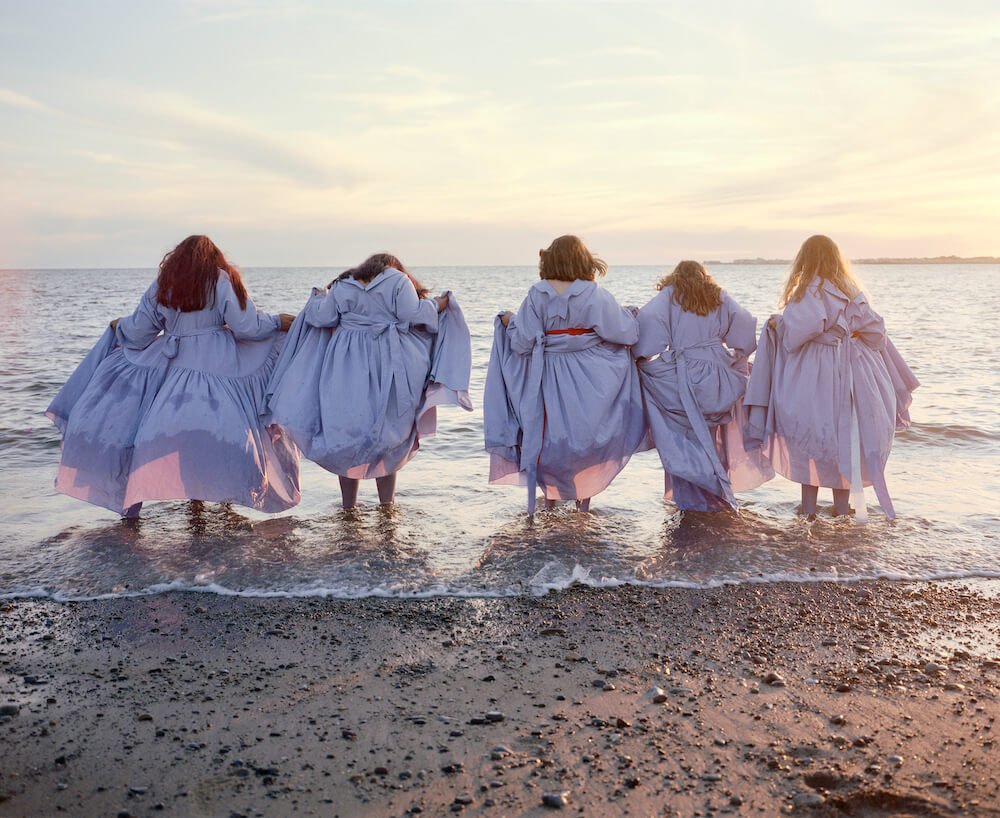 "To us, fashion has never been a goal in itself, but more an excuse to generate ideas and opportunities," says Schneidermann. "Our main focus has always been photography and creative workshops in the broadest sense. We try to raise awareness, and a sense of familiarity with creative skills and art in general through the workshops and the photography shoots."
Each of the student's responses would go on to inspire a photoshoot by James and Schneidermann. Spread across four days, the pair travelled to a variety of locations, capturing a group of five young girls against scenic fields, sandy beaches and apricot skies. The photographs exist in a brand new book, where the final images sit alongside the sketches that inspired them – such as two boys at the beach; their bodies cloaked in sand-made mermaid tails.
"We've all been inspired by the experience of being able to make a practical connection with this collaboration with young people in Wales," says Burton. "Community values and the belief in offering creative opportunities to young people are at the heart of what we believe at Alexander McQueen, and this record of what we all learned together last year is a testament to what transformative things can happen everywhere when empowering equal access to creative ideas." The project comes just a month after the brand launched an educational arts programme for disadvantaged young people in Tower Hamlets, East London.
Photography by Charlotte James and Clémentine Schneidermann.