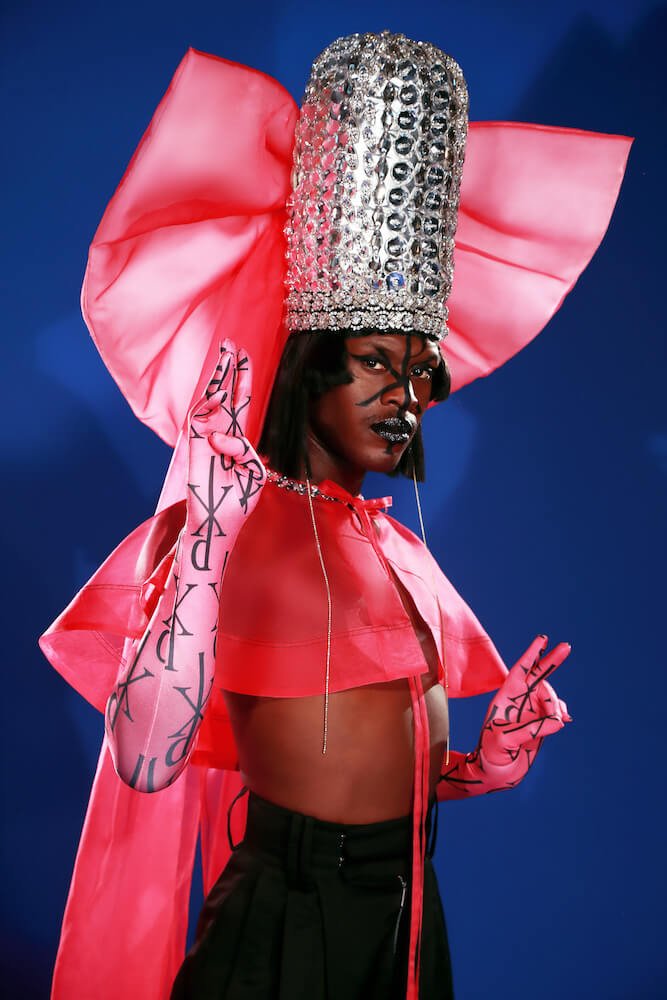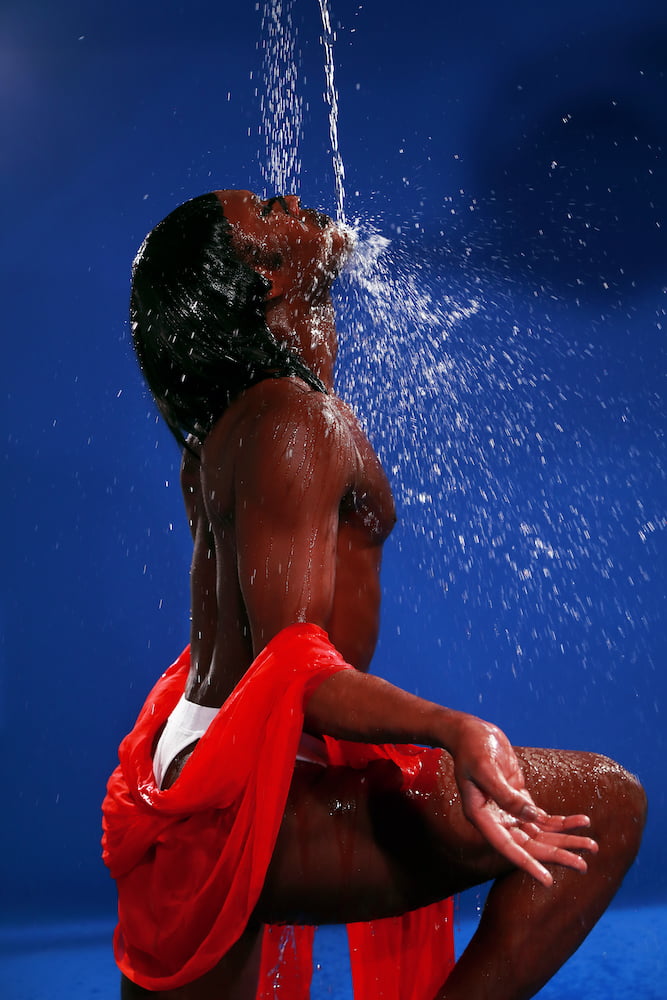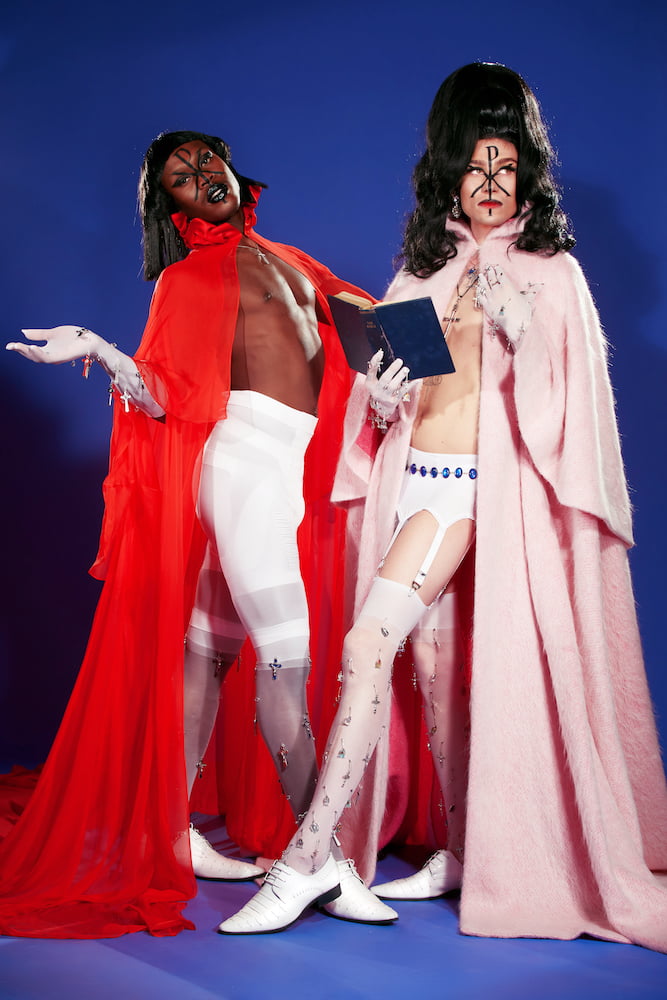 Happy Easter bank holiday! The Last Supper has officially been served, with a dazzling side of camp. Here to reclaim the religious space for himself and the queer community is Central Saint Martins alumni, Patrick McDowell.
You can expect big hair and even bigger shoulders at any queer club night, but have you ever seen this created in borrowed silhouettes from the Catholic church? I don't think so. Similarly to Lil Nas X's Satan, lap dance, McDowell isn't here to cause a scene but rather offer his AW21 collection as the LGBTQ+ community's "robes of celebration and pride" in attempt to cancel out trauma that religion can bring. Or "Even offer a glimmer of home to queer children growing up in places like I did where being who you were born to be is considered wrong", McDowell preaches.
In imagining a religion which "accepts and embraces all of the beautiful queer people who inhabit it", McDowell replaces the usual white and golds worn for Easter in Roman Catholicism for vibrant unmissable yellows, greens and pinks. Papal regalia aka the pope's clothes receive a Paddy McD reimagining – specifically the pellegrina and cassock, while the papal shoes are switched out for sky high platforms and suspenders fringed in dangling gold crosses. All while presented as womenswear on men – chef's kiss.
But as McDowell told us himself, the institution that disrespects the queer community is actually "made up of men wearing dresses, singing and preaching adorned in the finest embroidery." We can only laugh.
While we take our eyes of the mitre encrusted with sparkling crystals for a second (2000 reclaimed Swarovski crystals in the whole collection, to be exact), we can appreciate that the new Vatican city is also a sustainable hun. Staying true to the brand's vision of fairer fashion, each piece was created in London using reclaimed materials, breathing new life into dead stock qualities. All in all it's safe to say we are totally here for this sexy Sunday Service moment. 
"This is for all of the queer people who've been made to feel less than or unworthy for being themselves. This collection is for you," says McDowell. "And to be completely honest I don't care what anyone else thinks – it's not about them and not for them."
Photography by Aaron Bird.