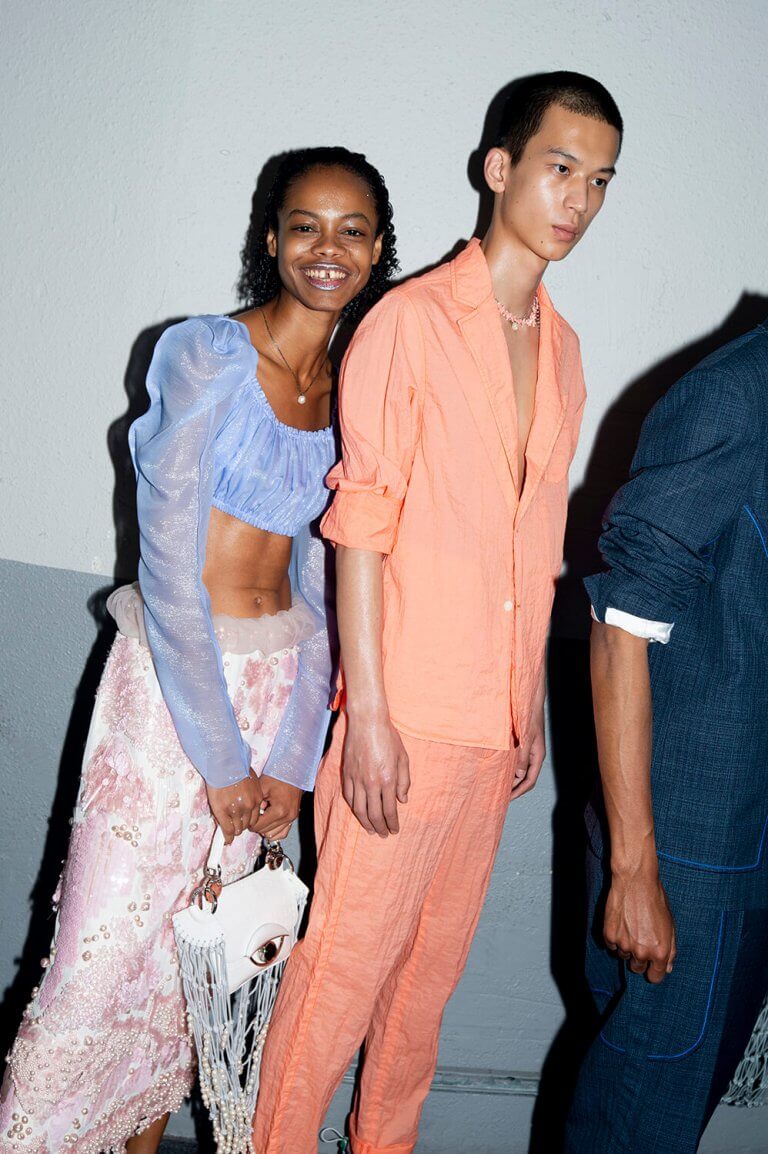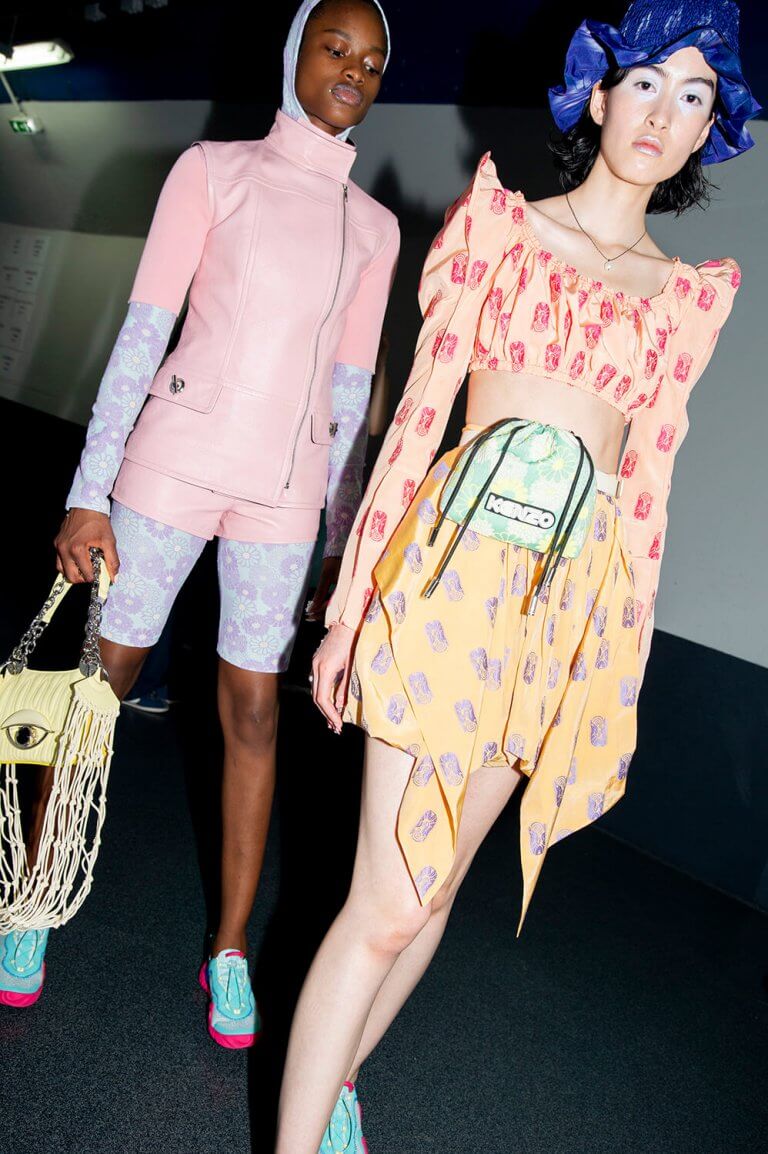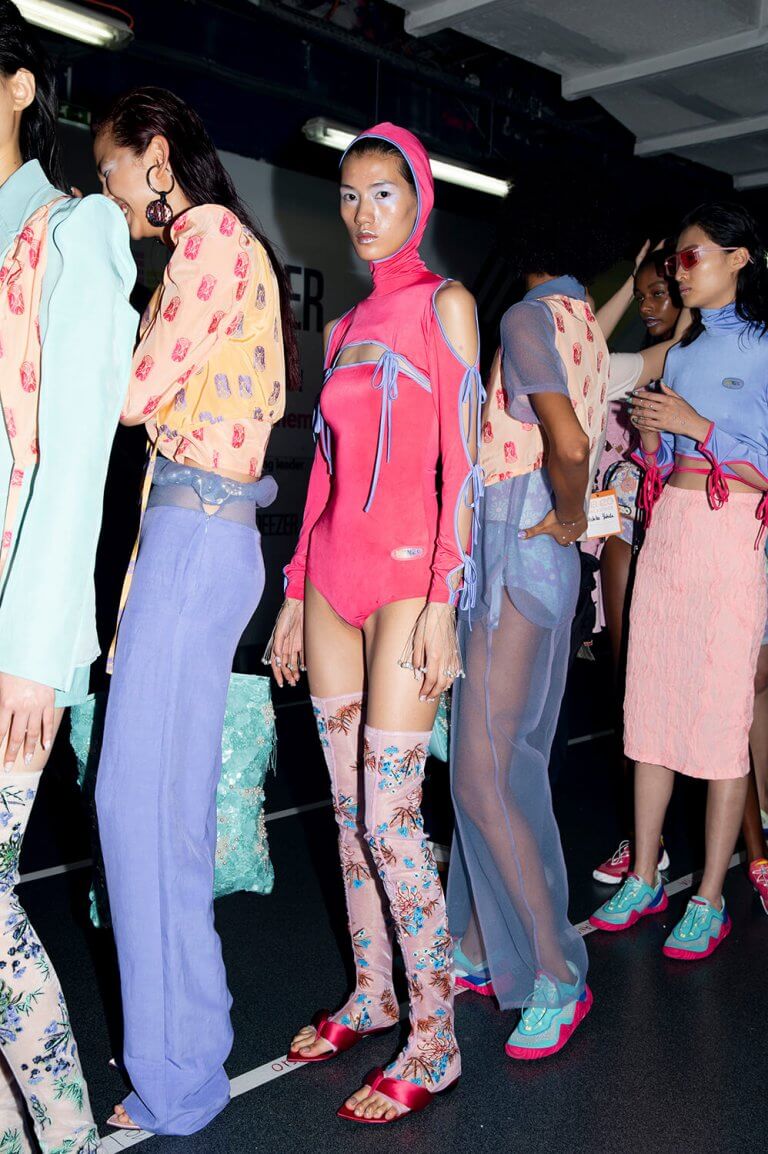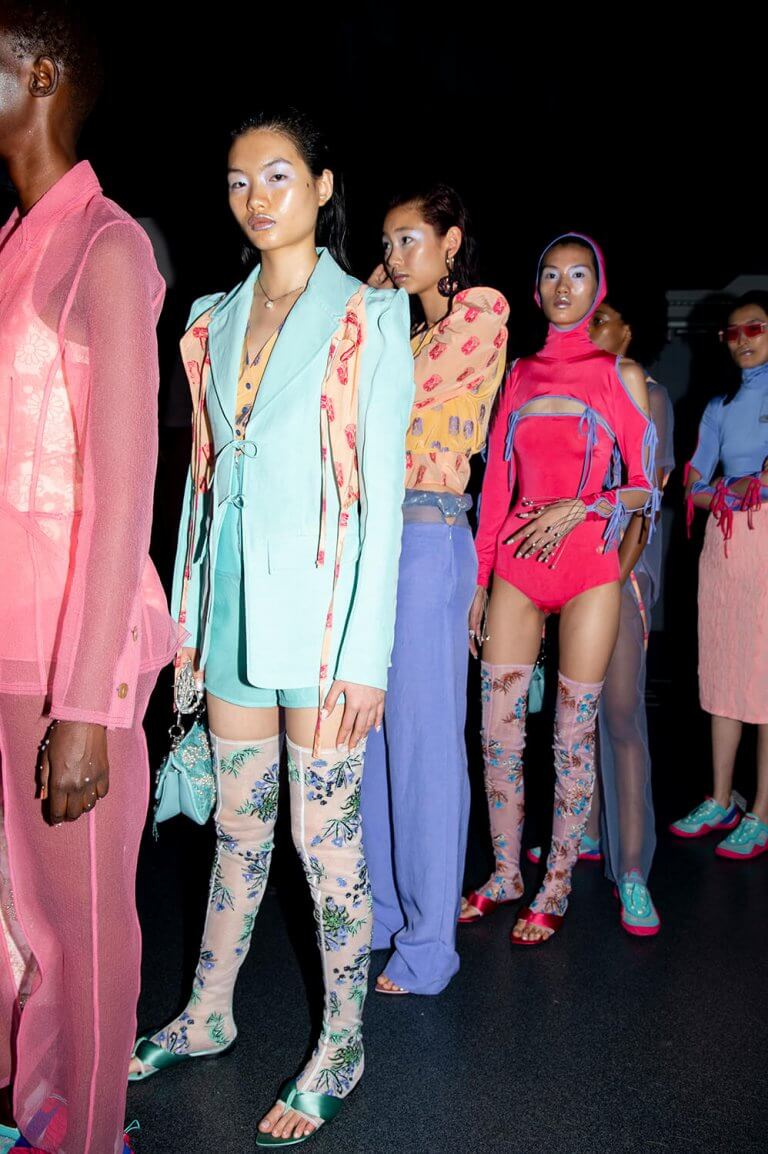 This is the end of an era. To the disappointment of many, Humberto Leon and Carol Lim have departed from the house of Kenzo. Just like Kenzo Takada's last ever show in 1999, Leon and Lim's swan song was set up as an arena spectacle today. For their ultimate outing, off we went into AccordHotels Arena in Paris, a location that has hosted the likes of Mark Knopfler, Elton John and Lenny Kravitz. That's just in the past few weeks. The rockstars of today, however, were the clothes Leon and Lim imagined as the culmination of their eight-year-long tenure at the LVMH-owned fashion house. They started off as the first ever designers of Asian descent to take over a big fashion house, but have just finished (and will be remembered) as the duo that transformed the once forgotten name into a cultural trailblazer.
First up, a retrospective. Dancers choreographed by Léo Lérus showed off some of the best of Leon and Lim's looks at Kenzo from Spring 2012 until today. Their shoes, an updated take on the traditional Japanese Geta shoes were a nod to Kenzo Takada's heritage, which then later poured into the new collection.
Next on the set-list, the menswear. Seascapes as captured by photographer Yamazaki Hiroshi and Ama, a group of Japanese female free divers, served as the inspiration for SS20. They were transformed into sartorial, street-friendly full looks which could easily be taken apart and added to next season's shopping list.
An interim – conducting and headlining a brass band, a good friend of the brand Solange stunned in a custom Kenzo look of her own. Finally, their last ever outing, an extended mix of womenswear continued the swimwear inspirations transformed into covetable separates. Accessories – the new signature Tali bag, had some serious competition with the stunning trainers with shocking pink soles, which had us drooling in the frow. That's the power of the American duo – designing clothes made to be introduced to existing wardrobes.
In their final bow, Lim and Leon were joined on the stage by family and friends in an emotional farewell that came far too soon. Who will come next and what will Kenzo become in the seasons to come? It's still yet to be decided, but it's safe to say that – whoever they are – there are some pretty big shoes to fill.
Photographs by Jason Lloyd-Evans