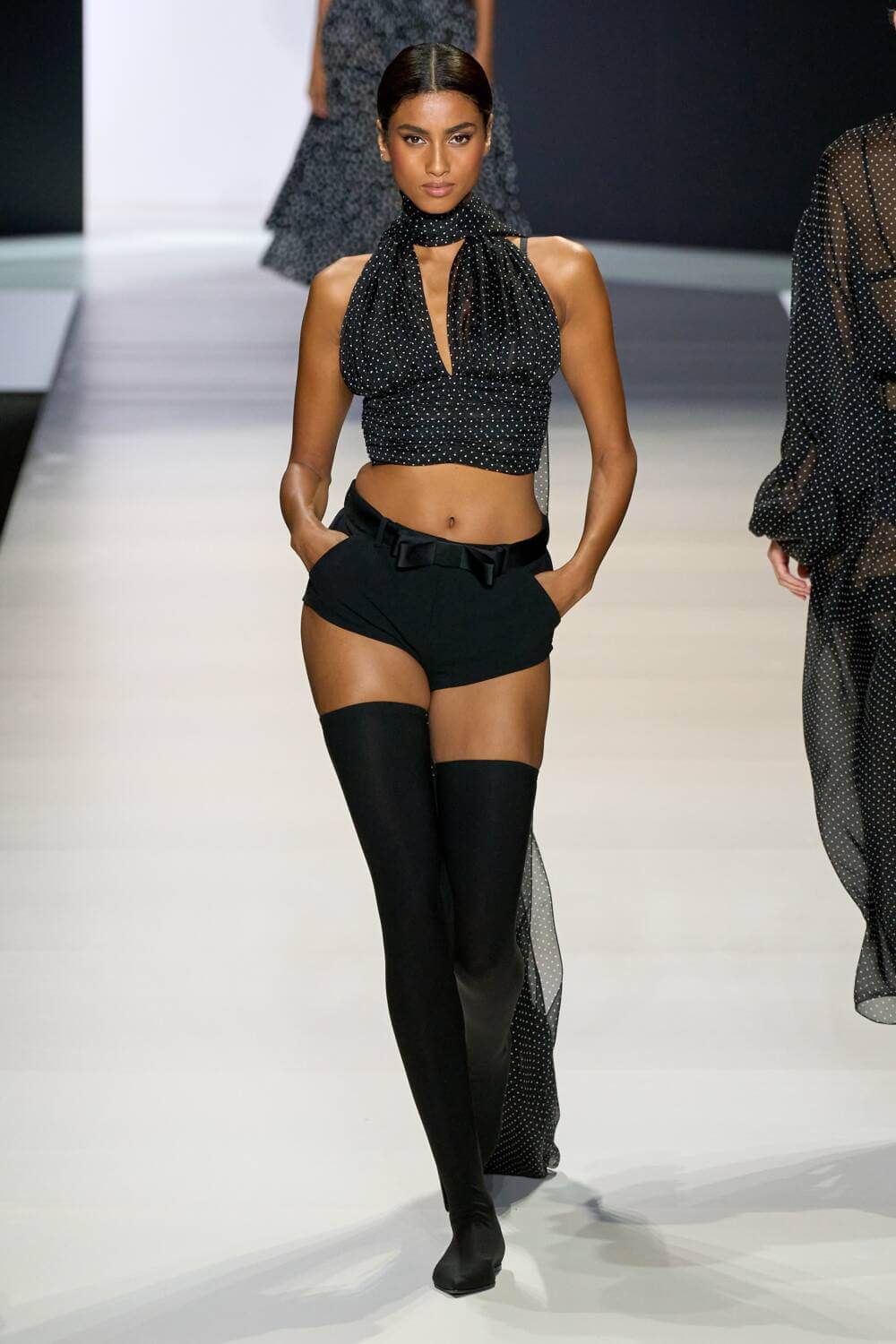 Dolce and Gabbana and Naomi Campbell have a lot in common. They've both been around since the 1980s and they still look good. Campbell closed the Dolce and Gabbana show with such style that the audience burst into spontaneous applause. She's one of the wonders of the fashion world: ageless, relevant, and as feline and beautiful as she always was. Dolce and Gabbana have the same staying power. 
The brand's DNA is so distinct, and its design language of Sicilian lingerie dressing and sexy tailoring is so iconic, that the challenge for the brand is making people see the glory of it with fresh excitement every season. It's a challenge Domenico Dolce and Stefano Gabbana are more than capable of rising to. They are the kind of designers who understand the subtlety of proportions, cleverly tweaking them each season to keep them modern. 
The styling feels contemporary and the diversity of the women on their catwalk show the breadth of the Dolce and Gabbana world. There are ingenues in little black or white lace collared mini dresses and seductresses who wear sheer trench coats over their black lingerie sets. There are ladies who lunch in floaty silk dresses and women who run things in mannish tailored trouser suits and oversized blazers. There are party girls in sheer girdle dresses and lace slips. As they poured down the catwalk, in monochrome or leopard looks, it felt like a Steven Meisel shoot come to life. 
Photography courtesy of Dolce and Gabbana.