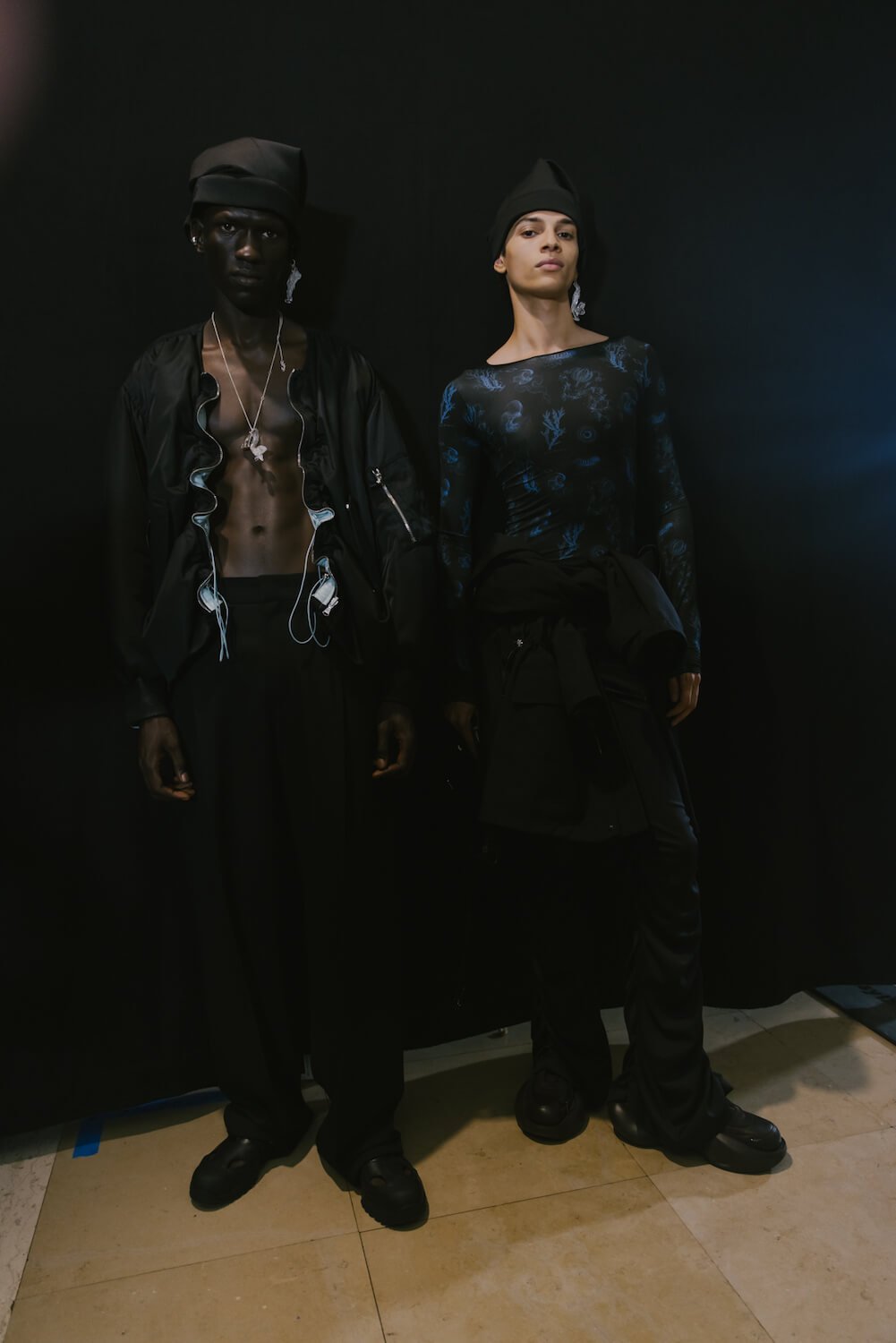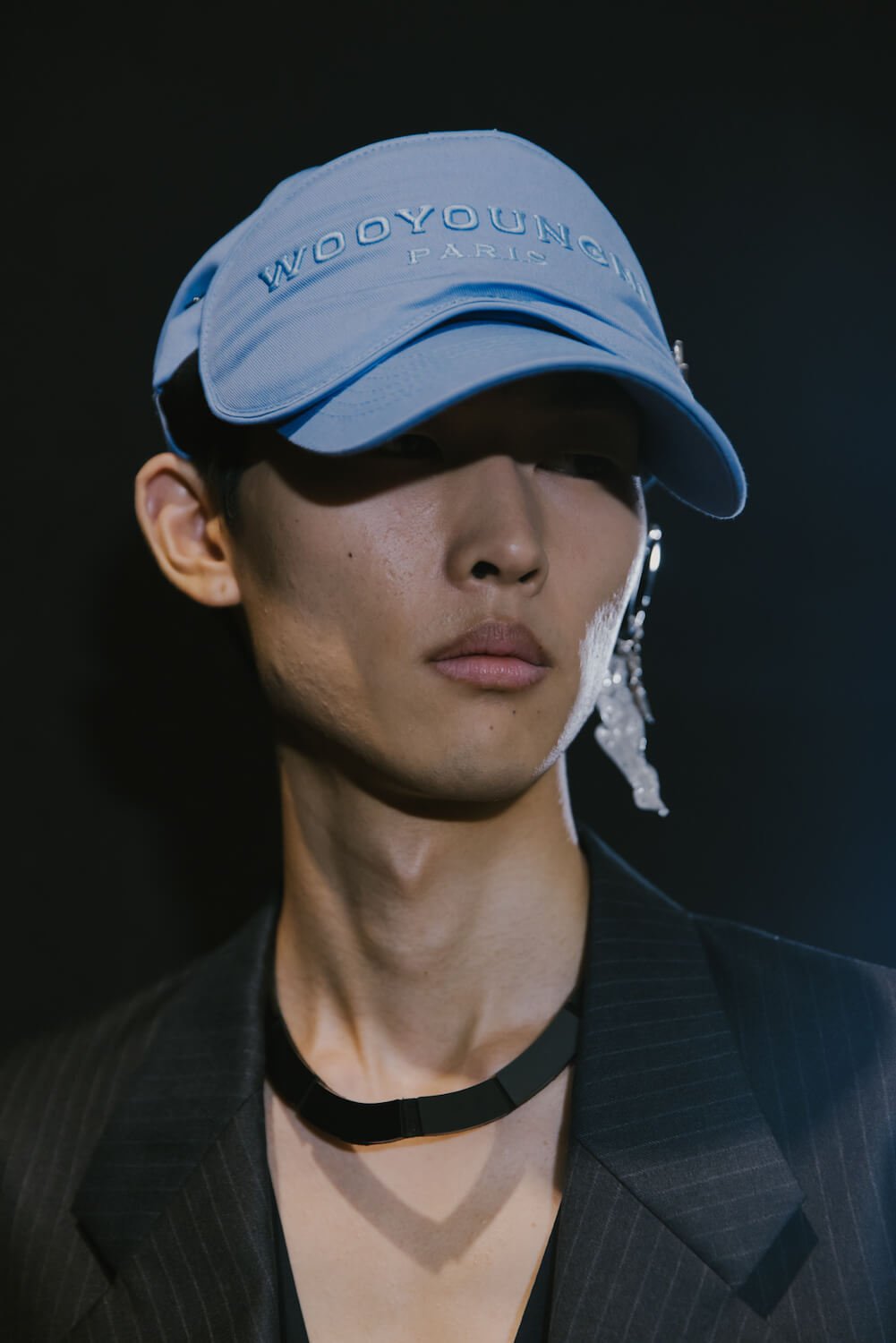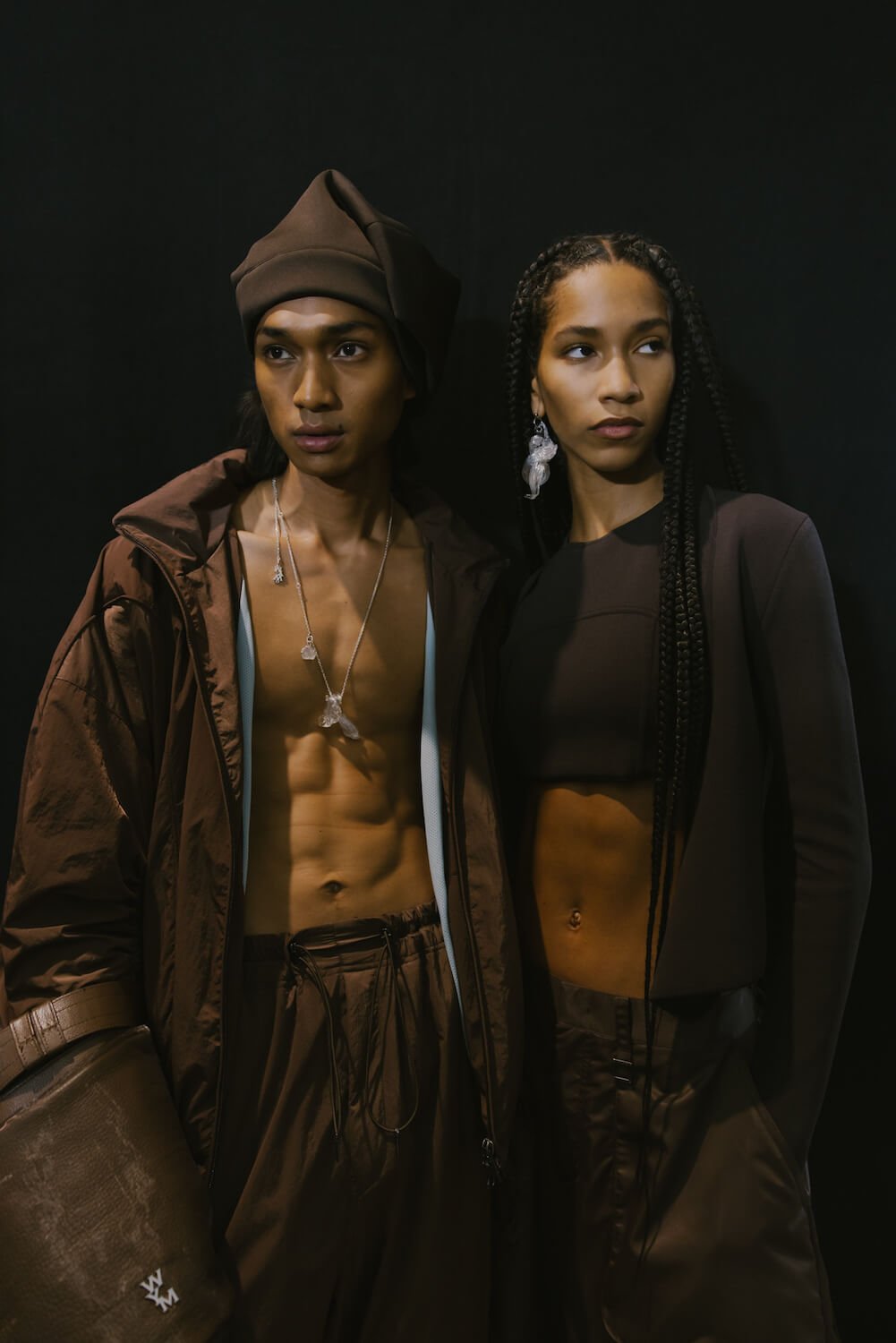 It's a recurring theme for luxury fashion houses to have photographs of haenyeo pinned to their mood boards. The female South Korean divers, who work well into their eighties, fish for their families and their local communities with feminine garb – floral blouses and vests – worn over their wetsuits. It's a striking look that has found its way into collections far and wide. For SS24, Wooyoungmi's Madame Woo widened the focus to the divers' native Jeju, the volcanic island which has a likeness to Ibiza; attracting young tourists year-on-year.
Throughout, the collection came peppered with clever contrasts. Shirts came fashioned from sheer organza and ruched on the body, as if wet on the skin. These were paired with boyish pyjama-style sets, 1980s tailoring and scuba tops, skirts and minidresses accented with bags that resembled fishing equipment. Such came paired with jellyfish-printed column dresses, lightweight sports jackets and shorts that fell elegantly below the knee.
"The worldwide fascination with my country is thrilling to me. As a South Korean designer, I was always interested in cultures and history different to my own: Parisian mentality, the Belle Époque, British literature," says Woo. "Now, I want to portray my own culture to the rest of the world, from a South Korean perspective."
Photography by Christina Fragkou.