Stop right there, it's time for some major hair envy. The fashion industry's quest for all things extravagant doesn't stop at super cinched waists and larger-than-life shoulder pads. Add on a cone-shaped wig packed with glitter and you have yourself a look ready for the runway (or even perhaps the cover of 10 Magazine!).
Wigs in fashion take the image to new heights – literally. Anything goes, whether it be Alastair Jubbs' recent safety pin locks on Bimini Bon Boulash or McQueen's Plato Atlantis-inspired horns. A wig can turn anyone almost unrecognisable, but with our selection of the hottest wig makers in the business, they are only here to make you stand out – and have you pleading, 'Please, for the love of God, don't snatch my wig!'.
Dan Chapman
After nine years in the hairdressing industry and a deep love for sculpture, Dan Chapman became fascinated with creating multi-dimensional art – and damn, are we happy that he took the route of wiggery. Recently working with the queens of RuPaul's Drag Race UK, Chapman's diary has been chockablock with the most intense weeks of his career, producing around nine wigs in total including his friend Joe Black's trademark finger-waves and the mesmerising Bimini Bon Boulash braided prehistoric bombshell.
"With each piece comes a little token of inspiration where it gets its identity from; whether that be anime, cosplay or ghost stories," Chapman tells us. But each wig is sure to incorporate, "classic, avant-garde hair with a sculptural and architectural finish". Although a sucker for the devilish details in an over-perfected pussycat wig, Ru's girls have certainly allowed more eyes to lock onto Chapman's work."I really appreciate now how drag bridges the gap between avant-garde hairstyling and mainstream media," he says.
Claire Moore
For scouse queen – and 10 Men contributor – Claire Moore, she transforms an existing wig into something bigger and better. Whether that be her own blue Cindy Lou interpretation or a Bowser-esque cluster of spikes made out of hair sat on models' backs. "I like to challenge myself every time," Moore says. "But sometimes knowing when to stop is also a challenge in itself." We feel you sister.
"If a model can see you have put so much time and effort into a wig then they bring the character to life for you, making you all able to create something magical," she adds.
Alastair Jubbs
Mr Jubbs' transition into wig work came from mentor Pablo Kuemin, who opened his eyes to approaching hair as a visual art form. Now his work is primarily to question the societal norms and offer a different viewpoint, which we are living for.
You may recognise Alastair Jubbs' work by his recent flawless safety pin wig for Bimini Bon Boulash, where he took a "traditionally idolised, long flowing hairstyle and showed its beauty in a whole new light." In terms of his craft: "I hope to create an element of escapism in breaking the rules in hairstyling, I want the viewer just for that moment, absorb the beauty before considering what it actually is."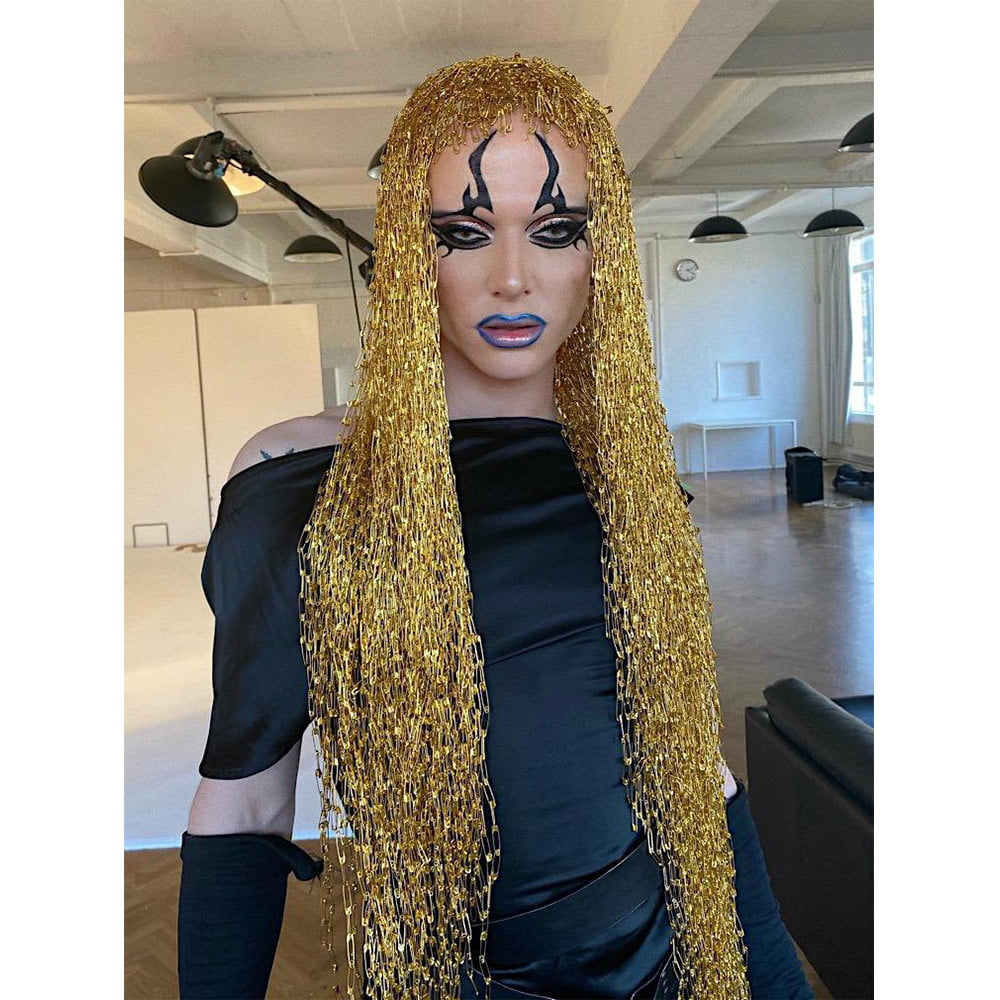 Tomihiro Kono
After reaching the 100 wig milestone, Tomihiro Kono realised it was time to release a book of his work – hence last year's Persona 111. Using only one model, Kono showed the endless possibilities of diverse and instant transformations wigs produce. Although you would think Kono's mindset would be the crazier the better, he told us" "when it's crazy it still has to be beautiful. Maybe the more iconic and distinctive, the better, for me."
Terrence Davidson
Terrence Davidson, the man responsible for all things hair during Nicki Minaj's 'Superbass' era. It was not unknown to the world that Ms Minaj had the best wig collection since Marie Antoinette, so Davidson just had to make our list – even if the pair no longer work together. All handmade and hand-dyed, Davidson used to supply 10 to 15 pre-styled wigs for Minaj to decide from for major events – she was certainly spoilt for choice.
Evanie Frausto
From salon receptionist to creating cover-worthy locks, Evanie Frausto is making wigs for just about every publication these days. Grabbing inspirations from the Greek room at the Met or the back shelf of a party store, it is clear why Frausto can create anything. Whether it be sculptural spikes or pastel bouffants, in the hands of  Frausto, you can become whoever you desire.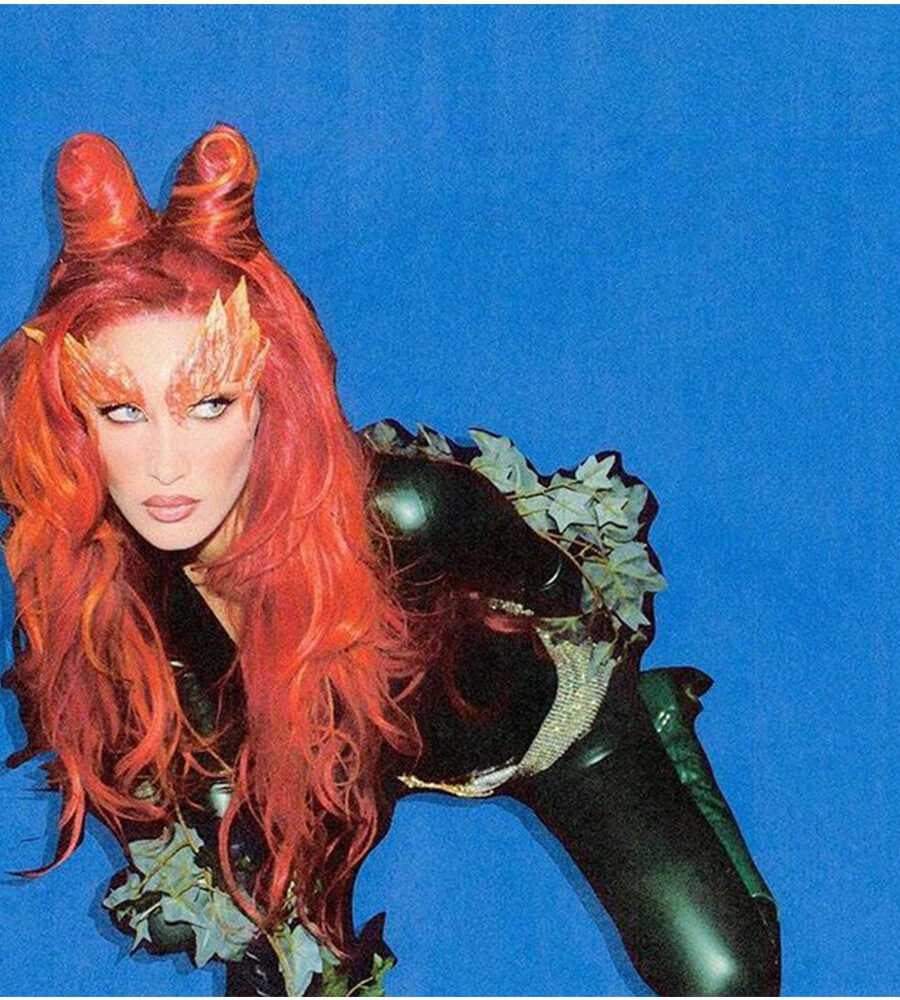 Pablo Kuemin
This Swiss hair guru can be found transforming wigs into what looks as if they have been frozen stiff, using a mix of resin, gelatin and glue – a wig you would not be able to snatch. Or shouting about the limitless transformational power wigs have – which he is certainly right about. All while being a global ambassador for Balmain.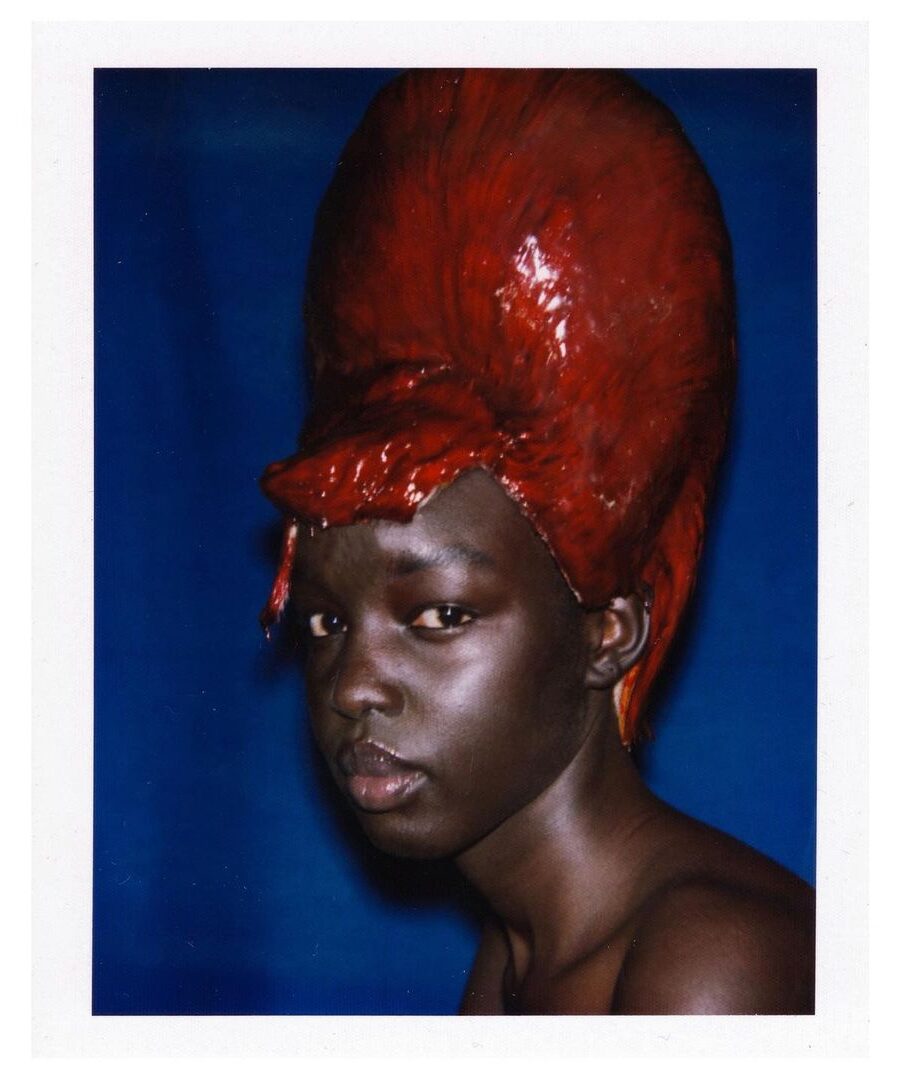 Top image: Claire Moore wigs pictured inside 10 Men Issue 52, as styled by Ola Ebiti and photographed by Luca Anzalone.