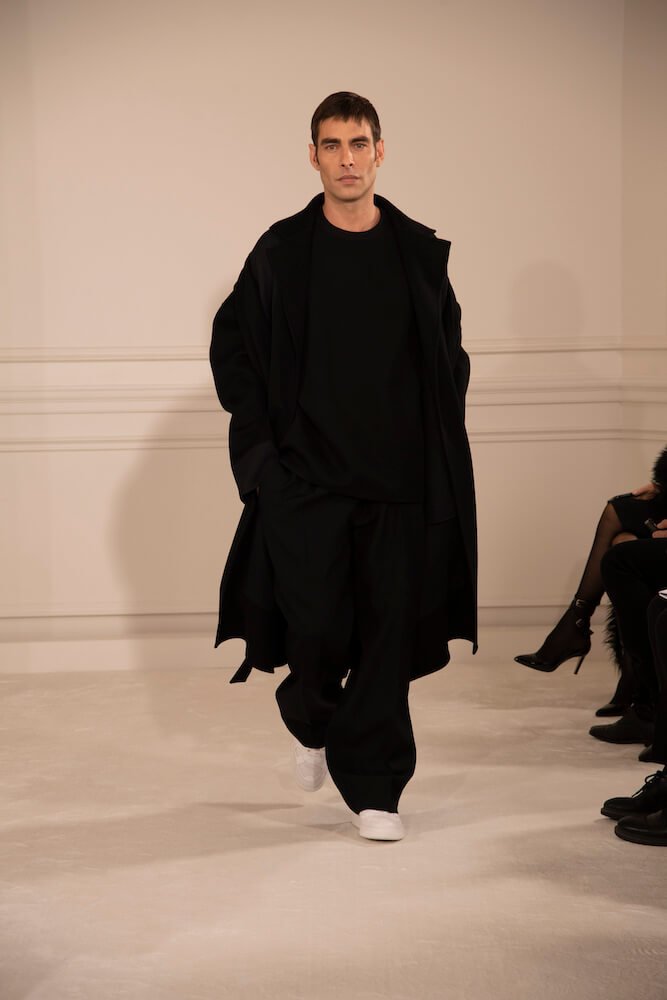 "Creativity, as life itself, is possible only in a non-homogenous environment, where beauty can manifest itself, free and fierce," so says Pierpaolo Piccioli, one of the most thoughtful couturiers in Paris. He changed things up in the atelier. Instead of fitting everything on the house model first, he designed for the individual bodies and skin tones of his models. There was a refreshing diversity of age and body shape – including models who were neither ultra-skinny nor plus-size, but somewhere in between. It also played to couture's greatest attribute – clothing that is unique to the individual wearing it. It felt real.
The collection pulled back from the extreme volumes and grandeur of previous Valentino shows. It had a human scale. The intimacy of models walking through the salons of the Valentino atelier on Place Vendome underlined the message. The clothes were soft, welcoming and serene – in keeping with the democratic spirit of the show. Trousers with the perfect amount of slouch were worn with a bustier top, gowns skimmed real-life curves, legs were the focus with scoop-fronted minidresses or micro-shorts, cropped to the stocking tops. The wows (and there were plenty) came from the delicious intensity of the colours, the lightness and ease of the silhouettes and how spectacularly good the models looked in their made-just-for-them looks.
Photography courtesy of Valentino.