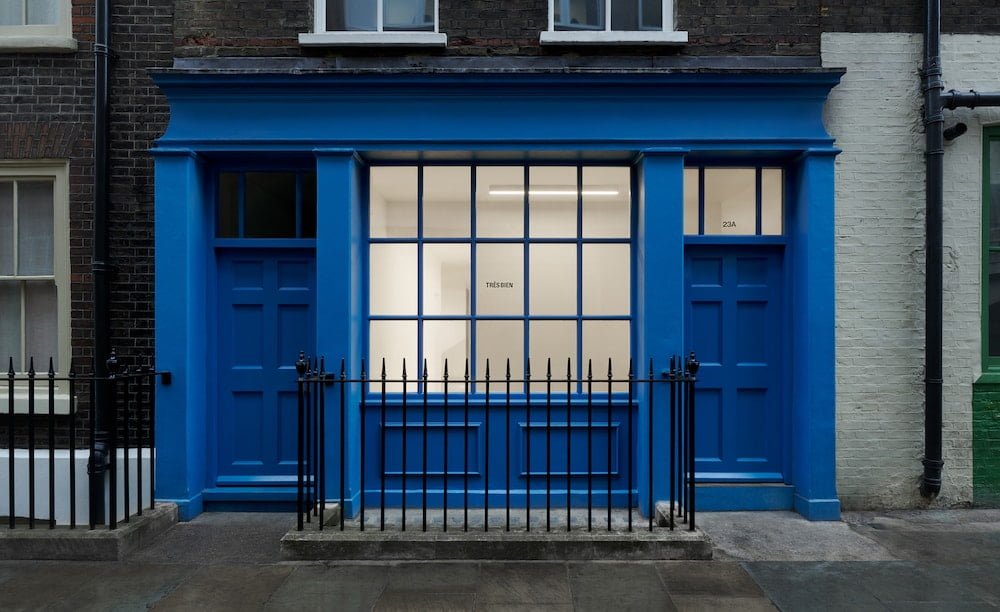 With the whole world in panic of catching a serious viral disease, everyone seems to be in search of the perfect set of advice. How long do you need to wash your hands for? Which brand of soap kills the most germs? Is self-isolation truly the only solution? We can't really give you an answer to any of these questions, but can instead offer a bit of distraction that will make you forget about the harsh reality. So grab a face-mask and your wallet as you head to 23a Meard Street for a different kind of therapy. One of Scandi's most exciting retail institutions, Très Bien have opened their first international retail destination in London's Soho.
Inside the eternally chic neo-industrial space imagined in collaboration with the MP12 design studio, the Malmö, Sweden natives are showcasing their unique edit of menswear's most exciting designers. It's an eclectic mix of pure streetwear via Affix and Our Legacy and craft-oriented brands like Wales Bonner, Bode and Judy Turner. They are also one of the few stores (and only ones in the UK) to be stocking Sterling Ruby's debut collection, first seen on the catwalk of Pitti Uomo. Another exciting name you can get introduced to at Très Bien is Sunflower, a contemporary Copenhagen label building a wardrobe of a modern cowboy, acid yellow gaucho boots included. Jacquemus, Issey Miyake, Acne Studios… The list goes on and also includes the store's in-house brand which is an evolution of menswear classics made to be easily incorporated with the rest of the brands on the shop floor. Choosing quality over quantity, only a limited amount of pieces are actually out in the open, as part of a constant rotation happening every couple of weeks.
Why London? "It felt like the natural choice for our first international opening mainly because of the many cultural references shared with Très Bien. Creating unique retail experiences is our passion and London is a city that houses some of the most interesting retail destinations in Europe, if not the world. We want to be part of pushing those boundaries even further, bringing back the thrill of retail and the idea that it can be a place for cultural enlightenment," explains Hannes Hogeman, the store's creative director. What makes the space so interesting is its unique setup – after passing the blue front, you have to walk around a dividing wall which Hogeman describes as "the point where London ends and Très Bien begins." And that's exactly where we want to be right now…
Très Bien is now open at 23a Meard Street, London W1F 0EY.