"Tell me about it, stud". The leather jacket has a long history of associations with an incredibly diverse group of people. From the military and mobsters to rock and rollers. Its status as a cult wardrobe essential is undeniable, and its ownership is universal. However, in recent times animal-derived fashions have come under mounting heavy fire with research groups exposing cruelty and significant environmental damage in supply chains. The dawn of environmental documentaries such as 'Cowspiracy' and 'Seaspiracy' is making us question our diets and lifestyle in response to the environmental crisis at hand. The market is adapting with demand and some very exciting alternatives to leather are coming into existence. The vegetable leather fairy has granted our wish. 
Leather can be made from most animal skins. The most popular in production are cow, crocodile, ostrich, and snake leather. These are used to make some of fashion's most beloved accessories, for example, the vast portfolio of Hermès Birkin bags. The use of leather in today's fashions dates back 7,000 years with the earliest record of leather making dating back to 2200 BCE. Since then the tanning process has advanced making the leather more durable and versatile than ever. Modern leather processing involves treating the hide in a salt bath to dry it out and discourage the growth of bacteria and decomposition. The hide is then bathed in water to wash off the salt and rehydrate the skin. The collagen in the skin is then chemically removed. Chromium is then applied which makes the leather stretchable before dyeing and sewing into garments or accessories. 
There is a strong argument for the environmentally friendly nature of leather because of its durability and resourceful use of the by-product of the meat industry, particularly for the production of cow leather. However, the growth of the veggie and vegan community in recent years has been more than enough for some brands to rethink the production of their leather goods and look to vegetable leather as its replacement which is much more environmentally friendly than animal and PVC faux leather. 
Apple leather is made from apple pomace which is the by-product of apple juice, cider, and compote production. It is made by drying out and powdering the pomace, combining it with polyurethane, and pasting it onto a cotton and polyester canvas. The result is a soft and subtle leather that can be used in the very same way that animal leather is used. Casey of Dworkin of Sylven New York is leading the way in apple leather shoe design. After studying fashion, merchandising, and product design at Drexel University in Philadelphia she founded her plant-based luxury brand. 
See below the five questions we asked Casey about environmentalism, being a brand owner, sourcing the perfect apple leather, and the future of eco-wear: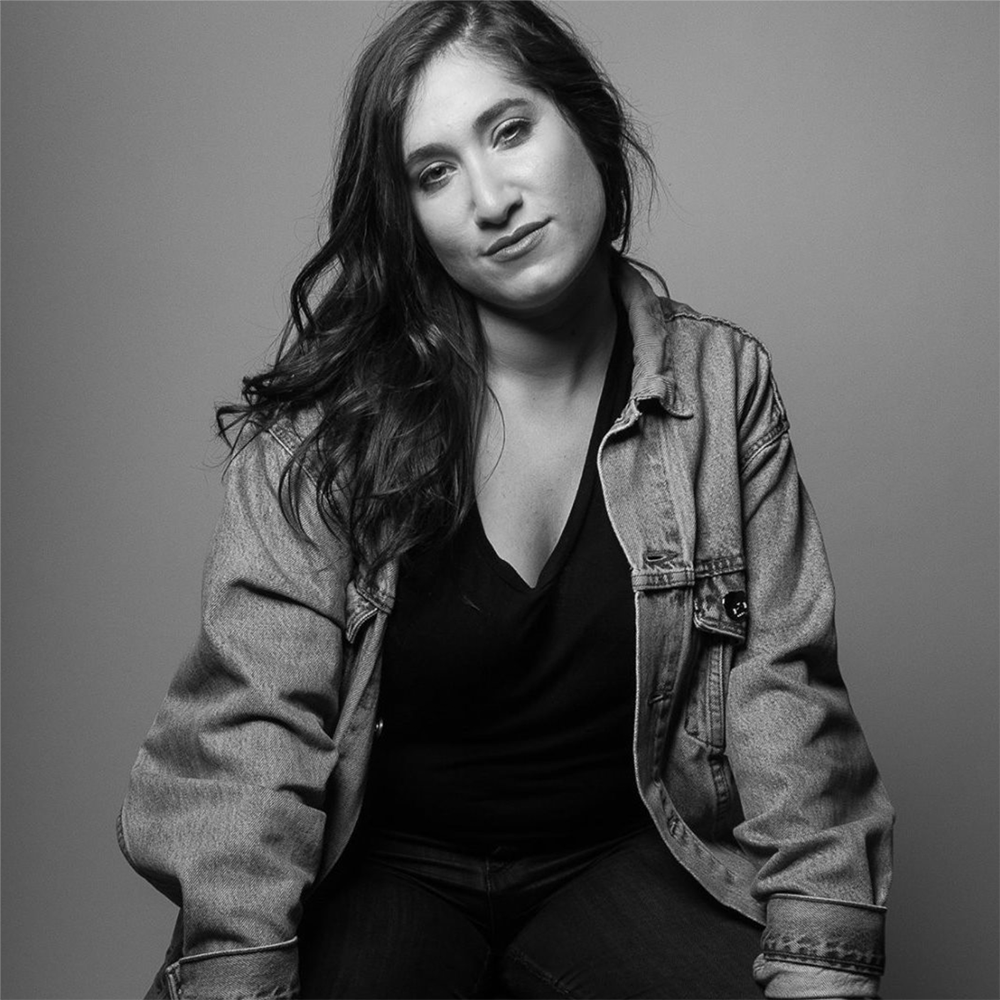 Where does your passion for the environment stem from? 
"I was actually born on Earth Day, so I joke that environmentalism is in my blood! As a kid, I started getting into environmental activism and began by planting trees, leading community clean-ups, and working to implement stronger recycling initiatives in my high school. I have always felt a strong connection to nature, and I think that the connection to Earth itself is what continues to drive me."
What made you want to start up your brand? 
"Before sustainable fashion was ever a topic of conversation, I knew I wanted to work in the fashion industry. And from the time I was in college I was heart-set on becoming a shoe designer. I've always done things in my own way, and I think deep down I've always known I wanted to start something of my own. But in full disclosure, it was a series of really intense personal experiences that acted as the catalyst for me to launch something of my own.
I lost my apartment and all of my possessions to a fire in NYC, and then a year later I experienced the sudden loss of my significant other. I don't always think that everything happens for a reason, but I do believe in divine timing and trying to find silver linings. I sort of had no choice but to realize how short life can be, and I knew that in order to move forward and be happy in my life and career, I wanted to spend every day making sure that I was aligning with my values, following my passion, and doing something that really mattered. I started brainstorming about what my perfect professional opportunity and brand would look like and I haven't stopped developing Sylven New York since."
Why did you want to create products made from apple leather above other vegetable leathers or animal leather? 
"I actually worked with vegetable-tanned leathers and animal leathers for years before being able to work with apple leather – it's such a new material, and I am constantly researching and sourcing to find what I think is the "best" available option. As a designer of both sustainable and luxury products, my "check-list" for materials is quite long. Not only do I want my materials to have the least amount of impact on the planet, and be made from organic and bio-based ingredients, but they also have to look and feel designer. Apple leather was the first vegan leather I found that wasn't made entirely from plastic AND when sitting next to a leather shoe was nearly imperceptible as a vegan option. 
My apple leather supplier is also just 45 minutes away from my Italian shoe factory, and the apples themselves are sourced from northern Italy, so I love that I can keep my supply chain tight. It really helps to cut down on carbon emissions from shipping materials back and forth."
How long did it take you to find the perfect apple leather for your brand? What did this process involve? 
"This is tough to answer because when I first started trying to source vegan materials in 2017 there wasn't a single available option on the market that wasn't made from PVC or PU (known petrochemical-based plastics.) So in some ways, I have been looking for apple leather for years! I've had my ear to the ground to try and find vegan options that were plant and bio-based, and at the beginning of 2019, I started working with a new head of production in Italy. I had mentioned to her that I heard about a new vegan material made from apples (even just two years ago it was a relatively unknown development.) After months of research and sourcing, I planned a trip to Italy to meet with some new factories and suppliers, and my head of production got in touch with the apple leather suppliers and arranged for me to go and visit. I've been working with them ever since!"
What do you see in the future for luxury eco-conscious design?  
"It's exciting to see so many new material developments happening in the luxury space! I mean, the fact that even Hermes is working with mushroom leather is definitely an incredible thing for the entire industry. But I think more than just materialization, the industry will (and should) start to think about product lifespan and what happens when a product has reached the end of its life. I think biodegradability and compostability will start to emerge in the next few years as the formulas for these unique materials continue to improve."
Find the entire Sylven New York plant-based collection at www.sylvennewyork.com.
@sylvennewyork