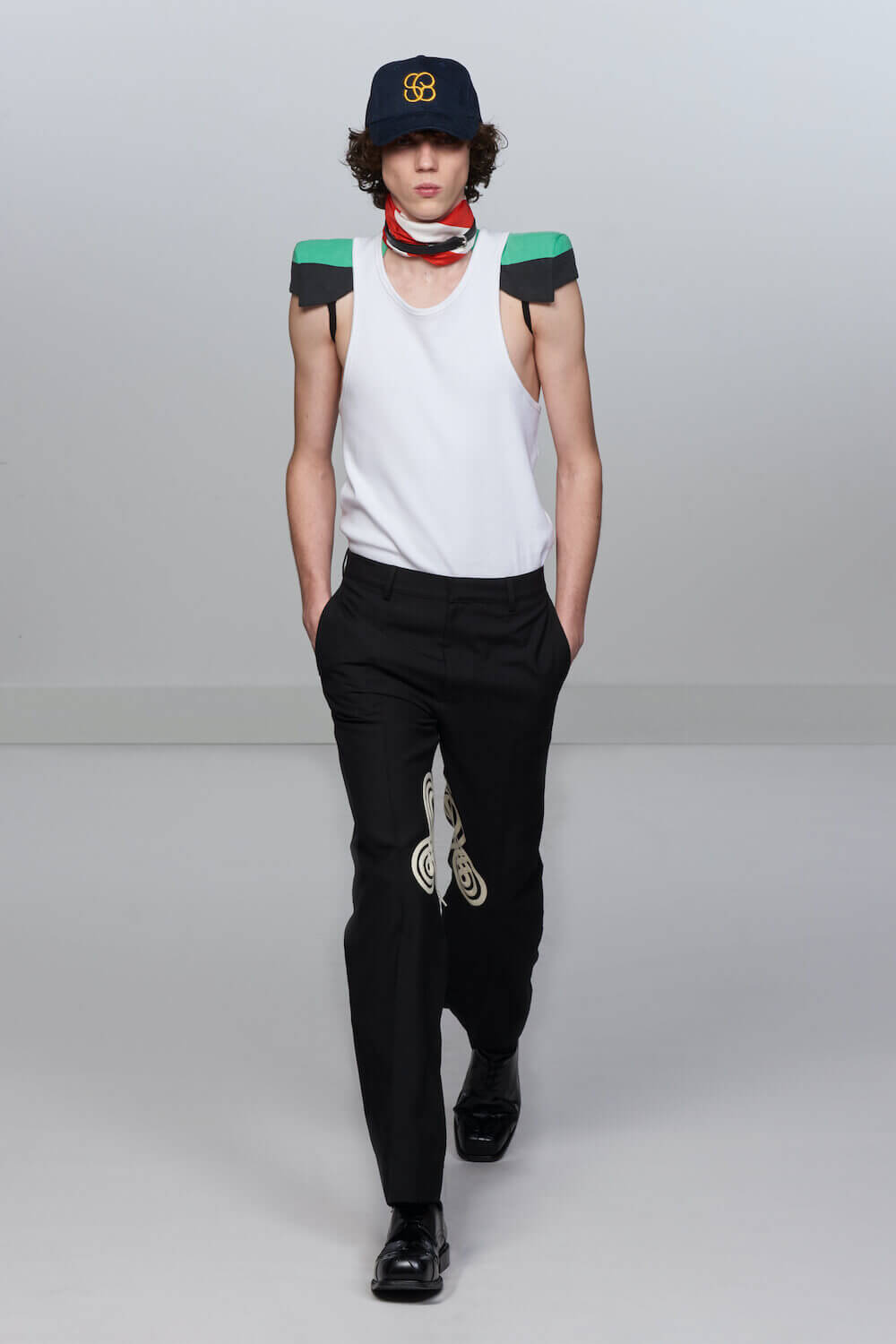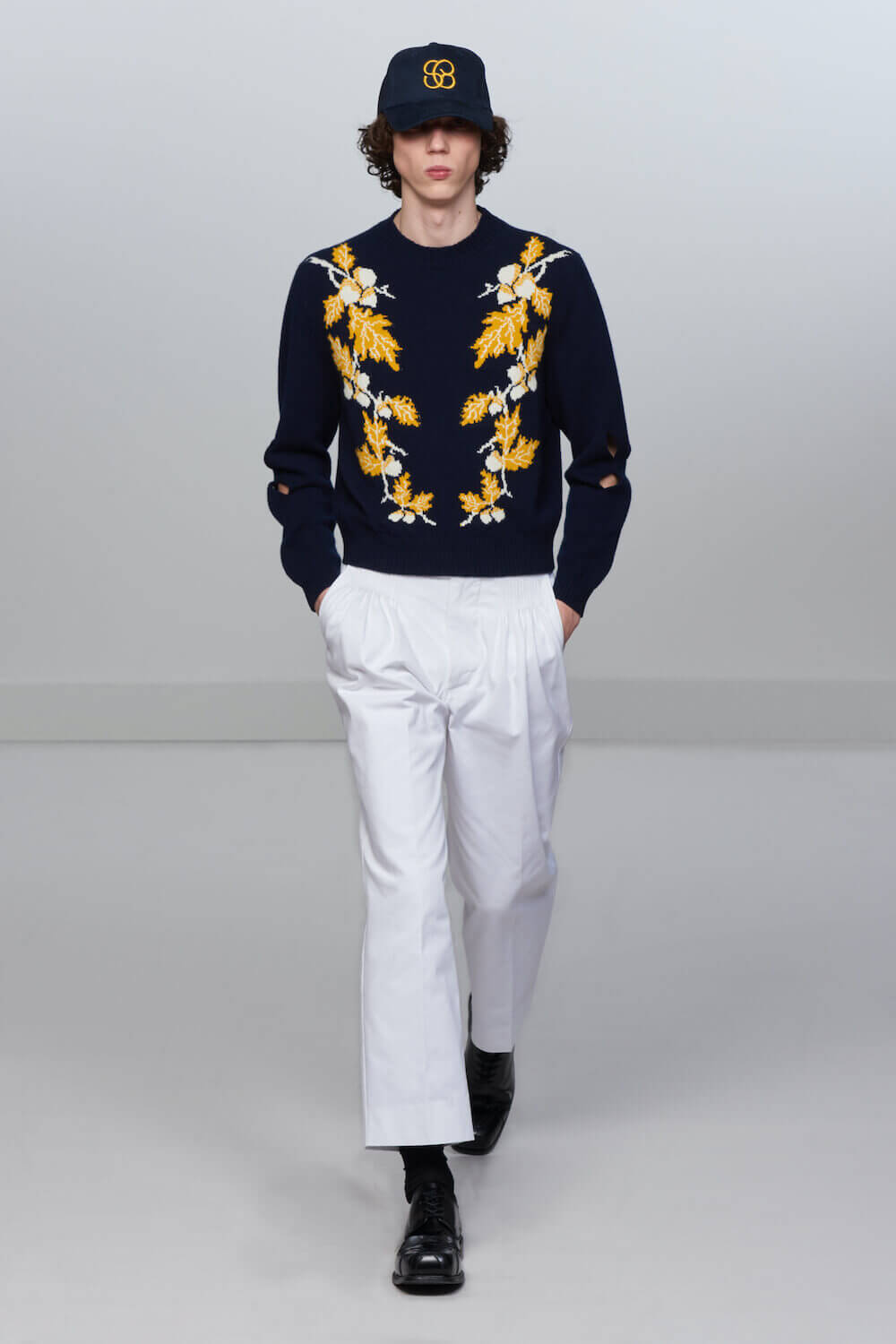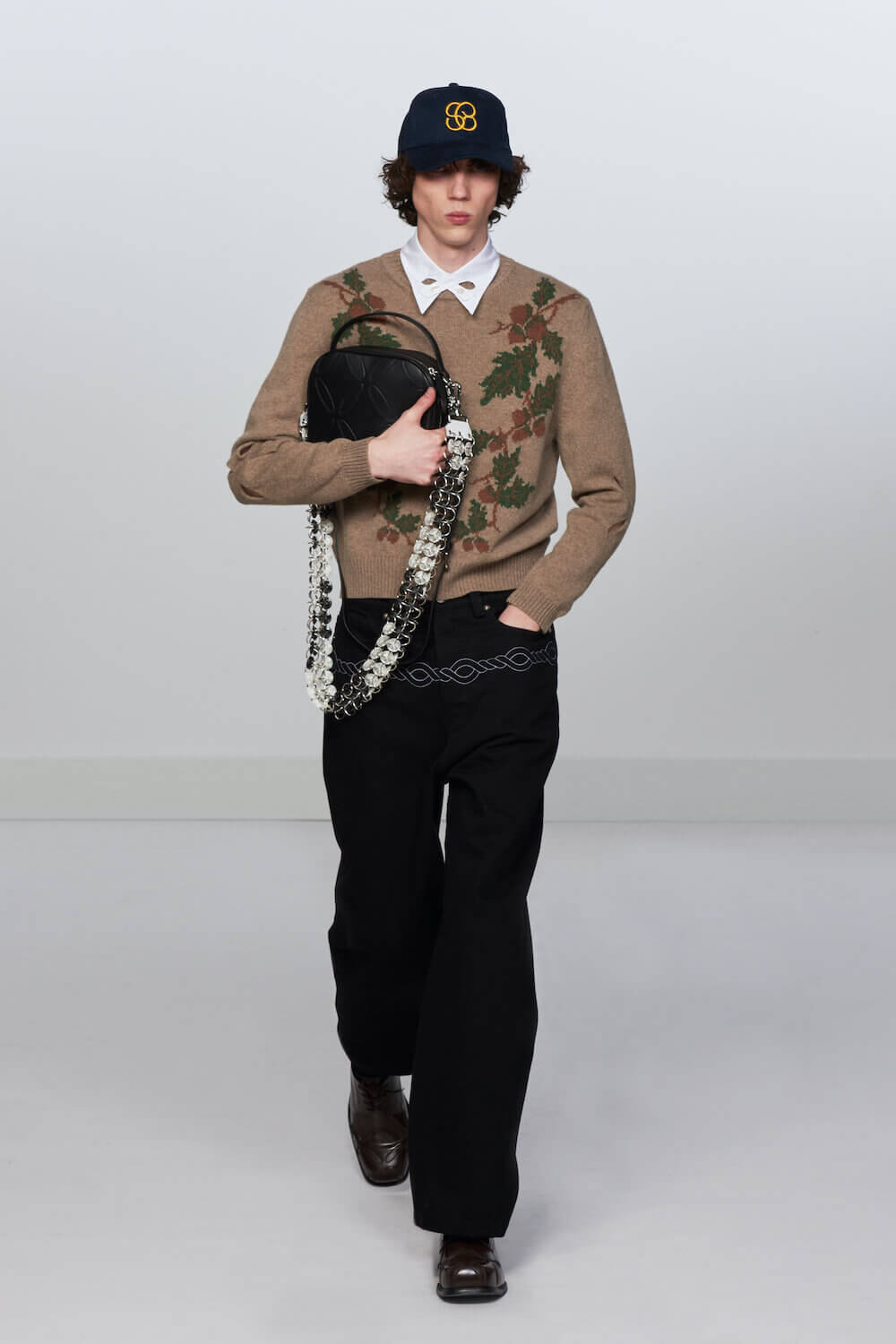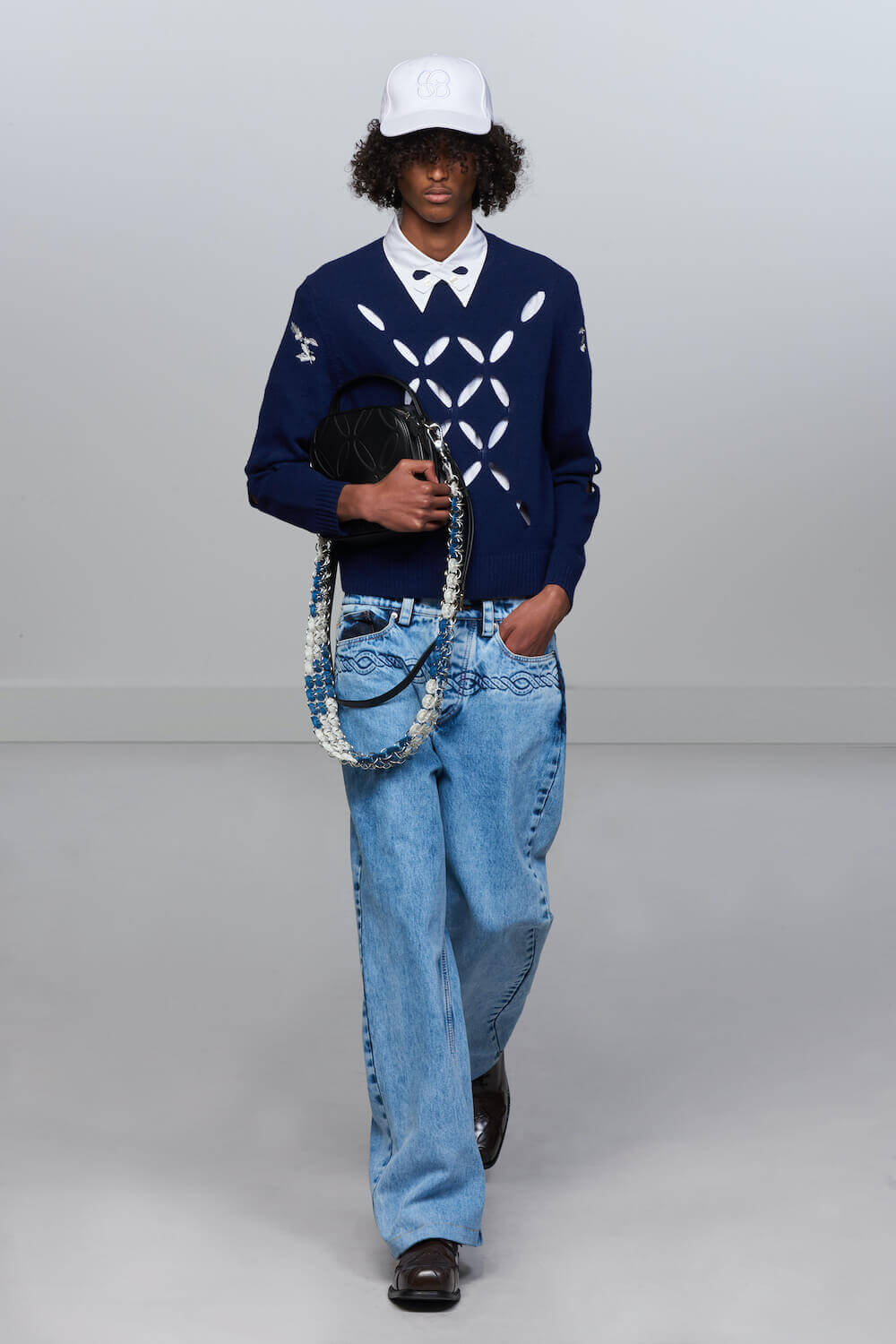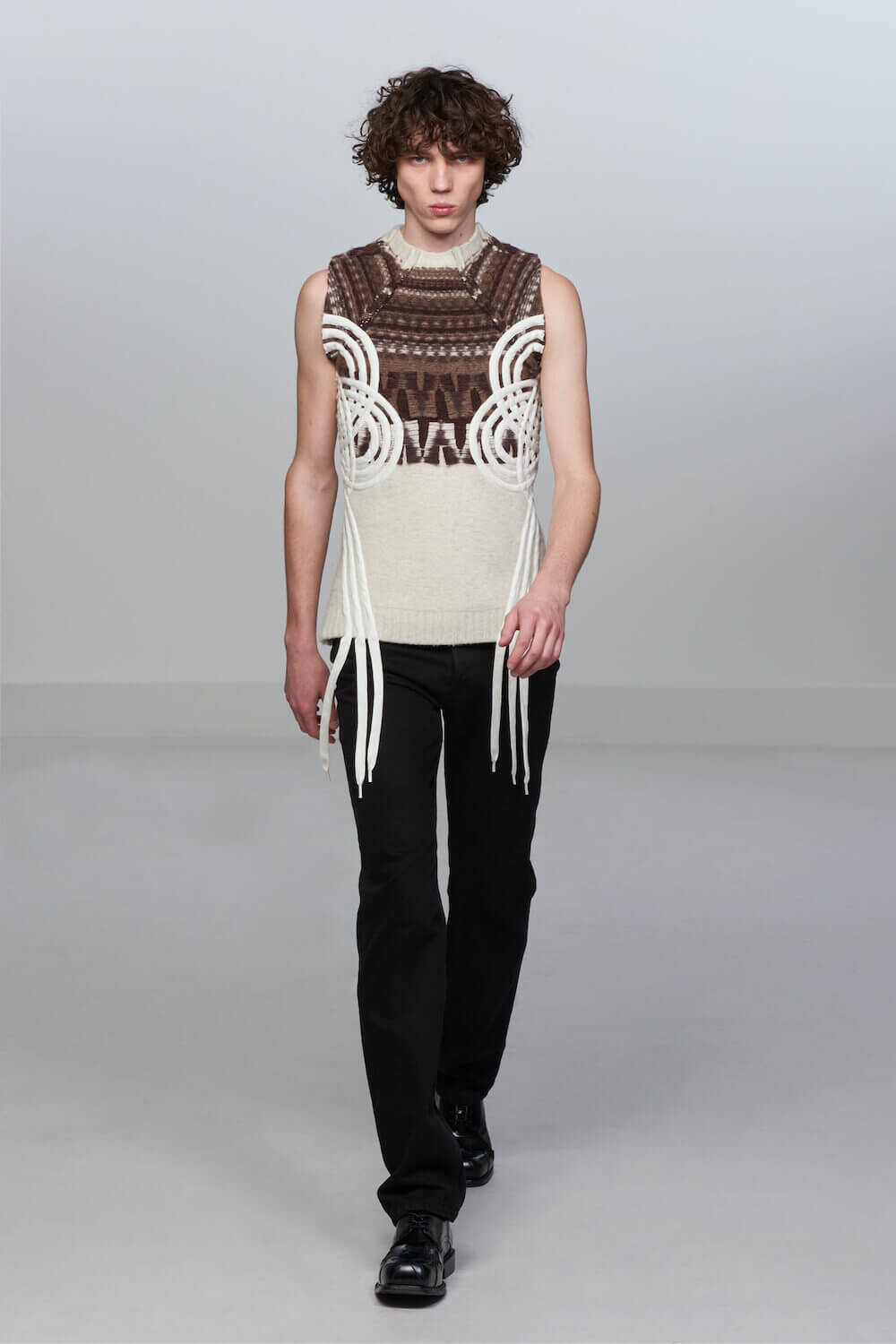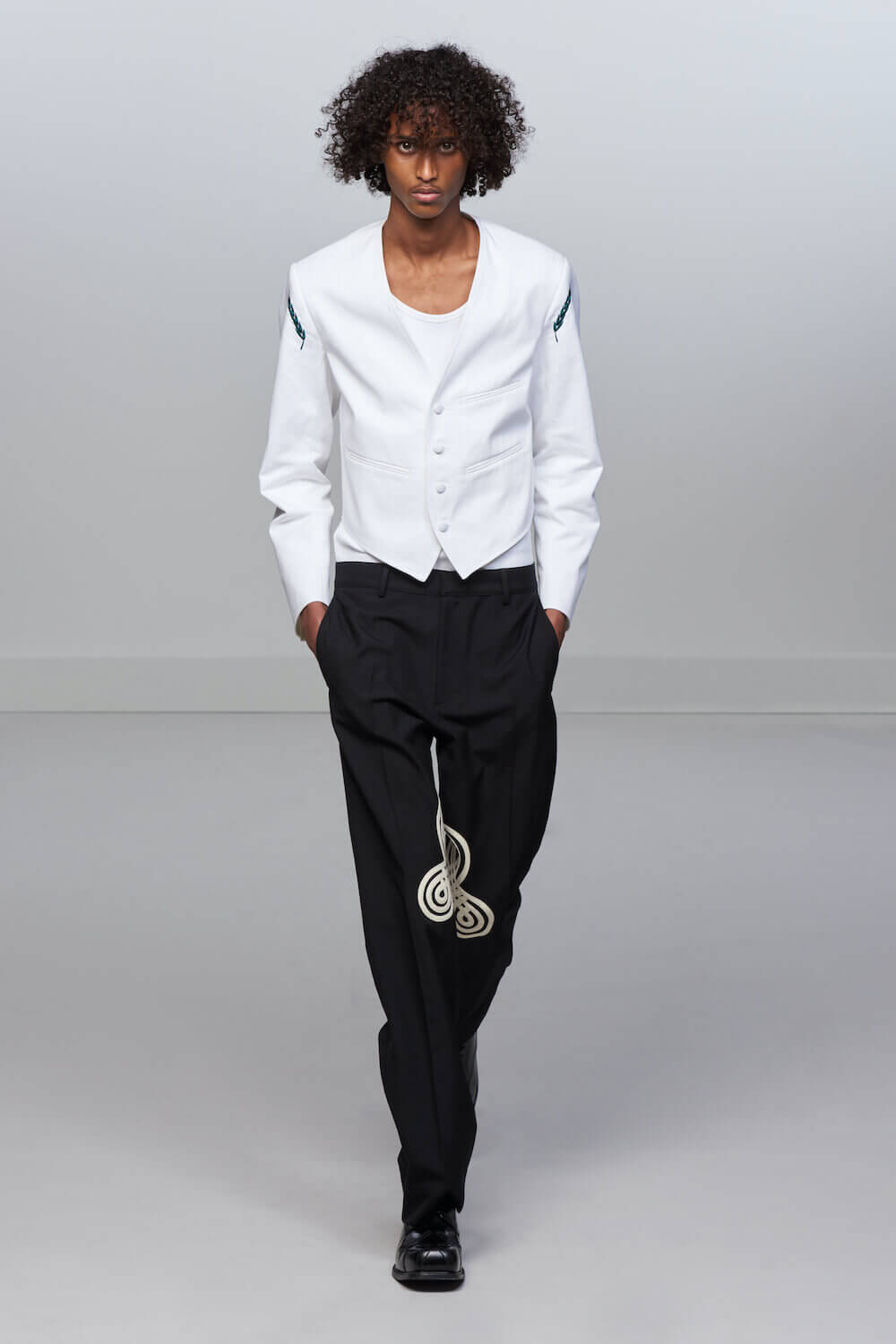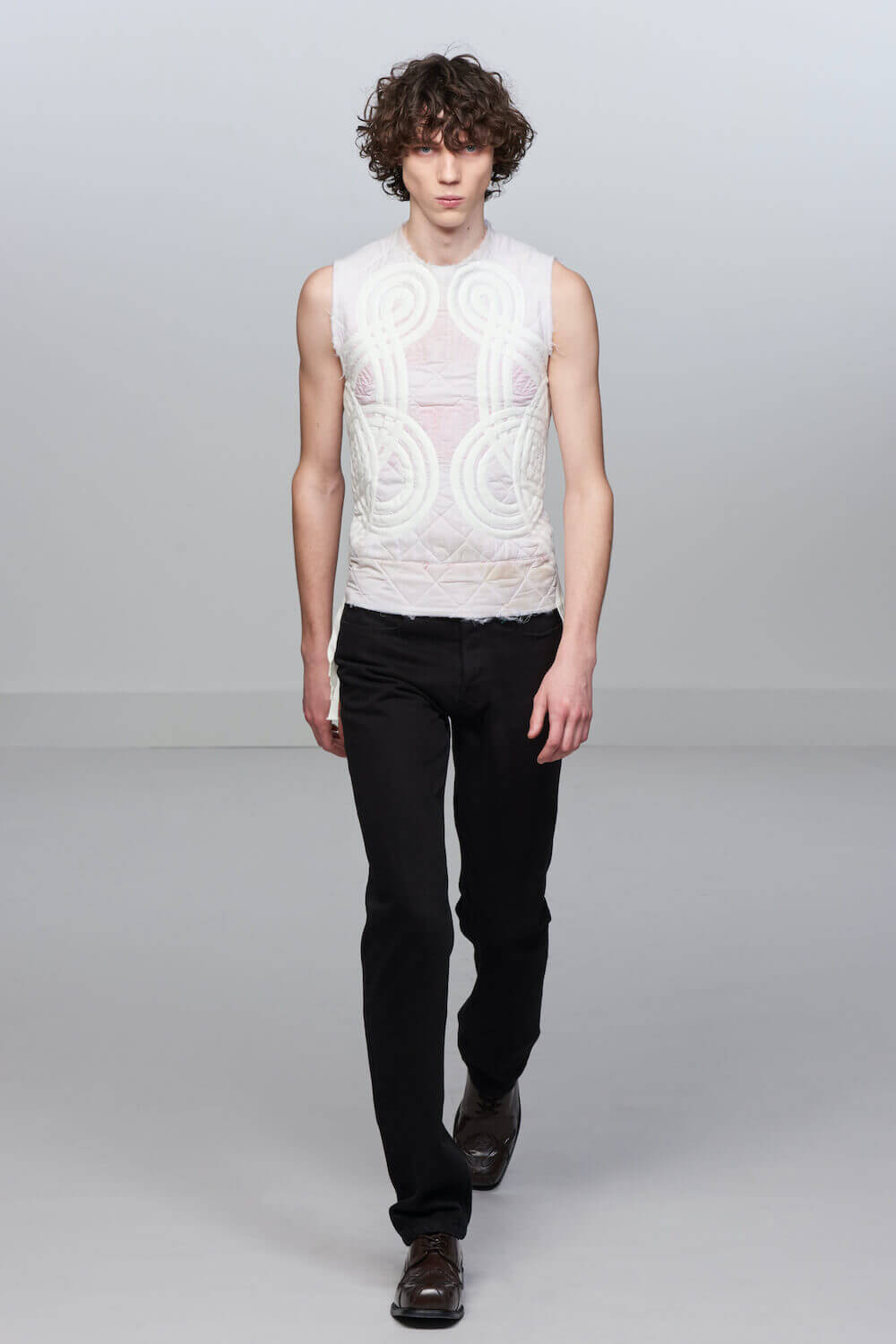 Skipping the catwalk in favour of a lookbook this season, Stefan Cooke and his partner Jake Burt have evolved their signature design codes which have won the pair a loyal following within London's fashion scene. Here, they reworked their slashed argyle knits and advanced on their trompe l'oeil cording technique of season's past, particularly great when used on denim jackets and slouched jeans.
The design twosome often mine historical dress and vintage togs for inspiration. This season they turned their attention to US marching band uniforms, thinking about the Americanisation of European dress after reading The Right Stuff by Tom Wolfe – a book about Californian test pilots. They presented fully crocheted aviator jackets, boiled Fair-Isle knits and repurposed the lining from vintage varsity jackets into decorative bodices, adorned with shoelace braiding. Topping off the overall look with baseball caps stamped with the brand's monogram, there was plenty here to keep the Stefan Cooke boy looking sharp.
Photography by Angus Williams.