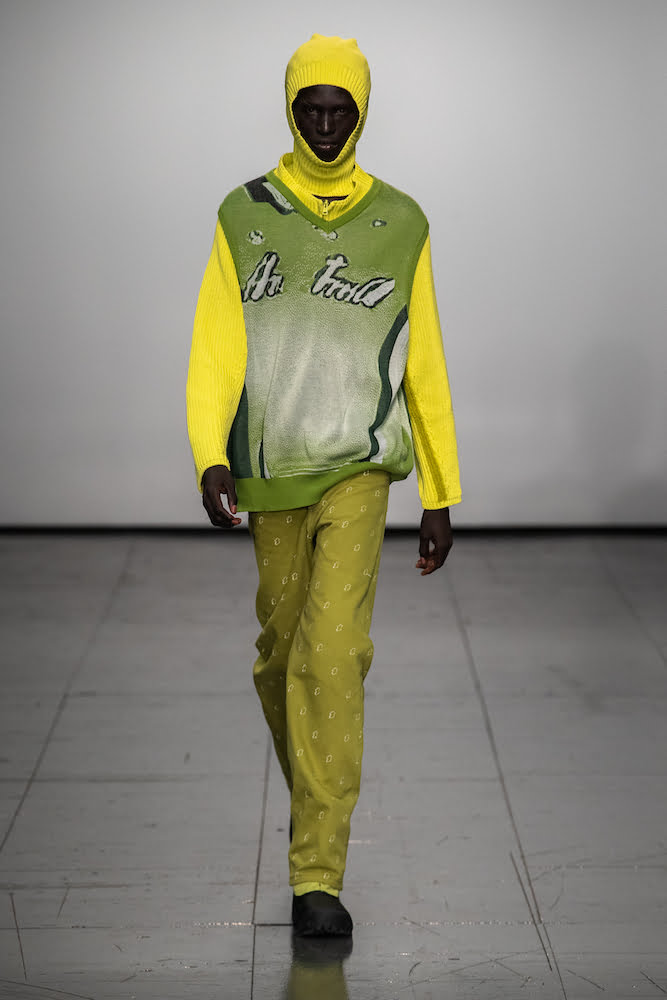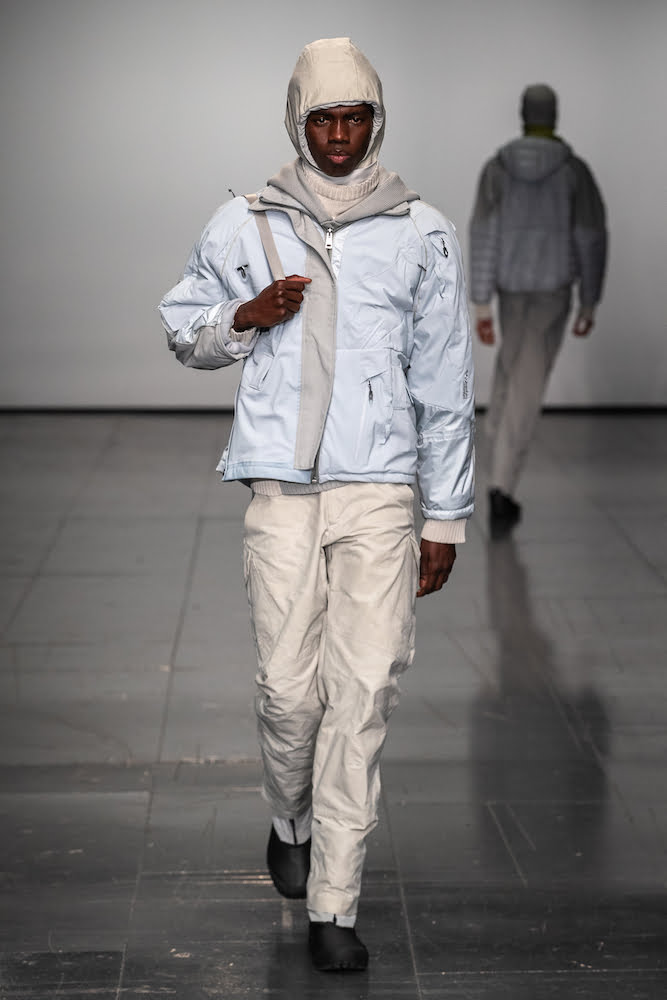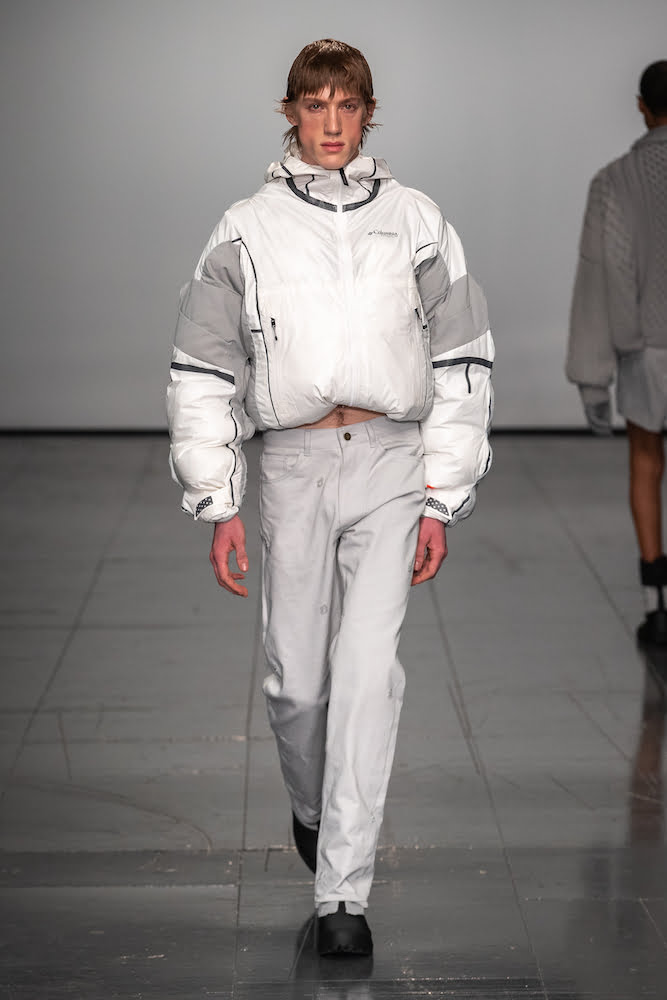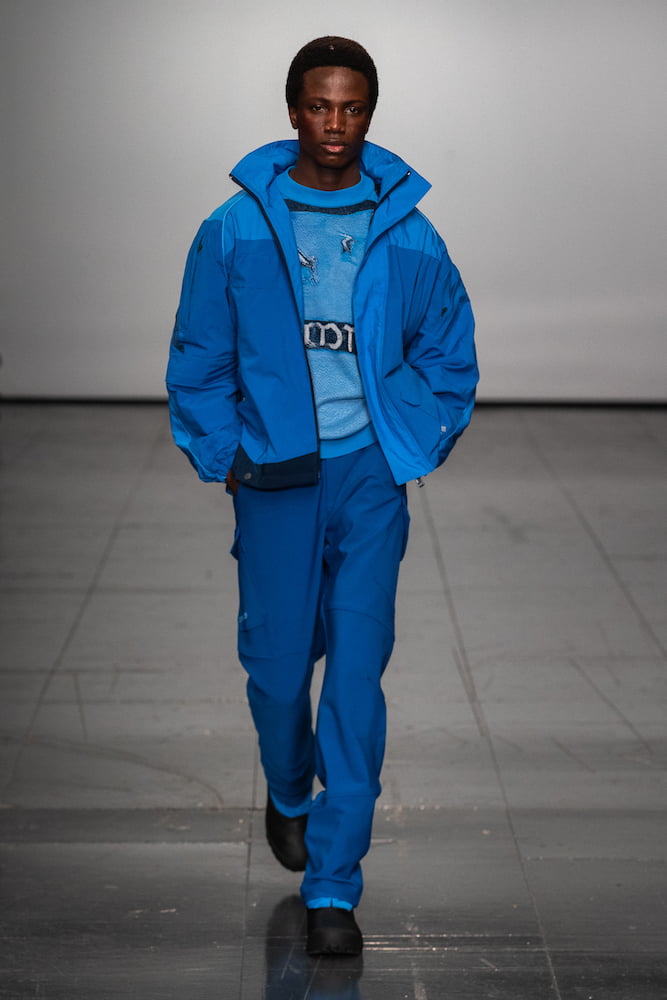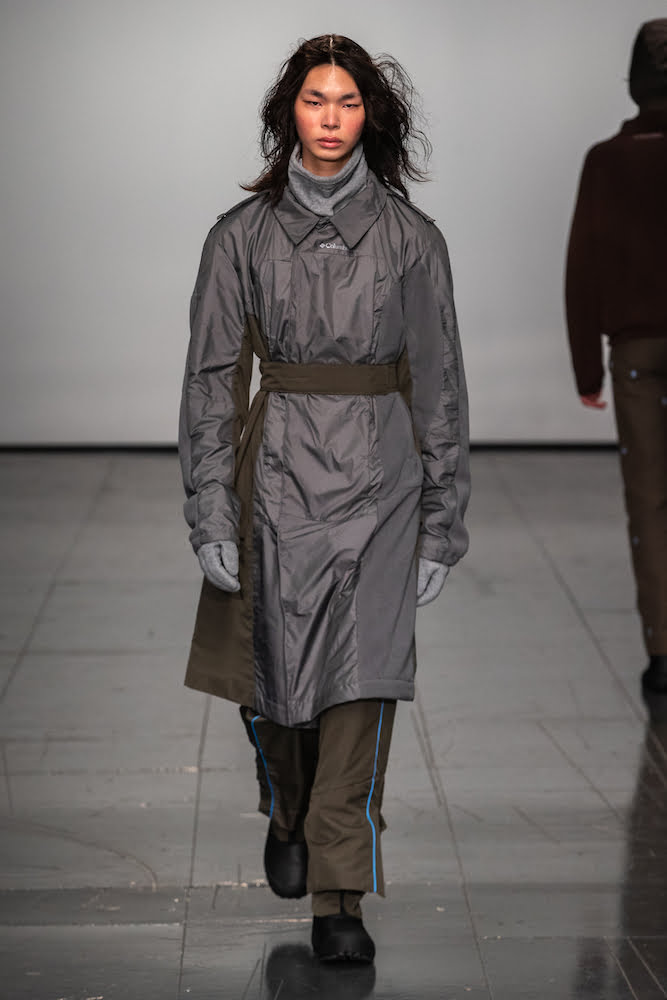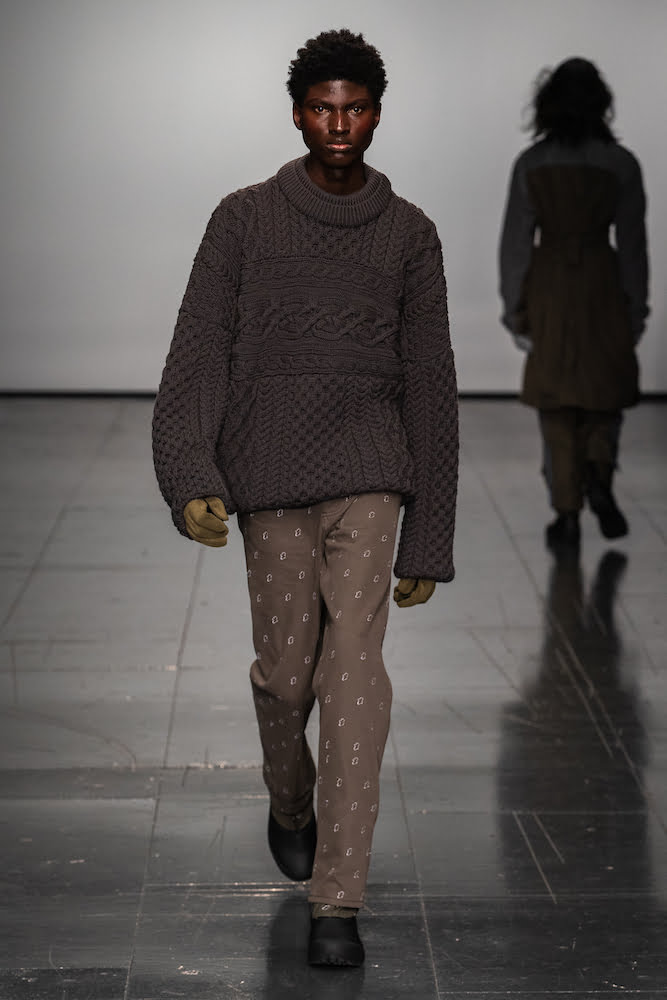 The last two years have seen Robyn Lynch adopt a smart business model. The NEWGEN designer began working with sportswear brands Rapha and Columbia, utilising their deadstock fabric to fashion the knit-hybrids and technical jackets her brand has become known for, all inspired by her youth in Ireland.
"I feel like I've found my niche now, I've found my stride," said Lynch before her solo catwalk debut, teaming up with Columbia once more on 10 completely waterproof jackets, cut loose and left roomy. The highlight was a scalloped-edged puffer that bulged in pleasantly awkward formations, worn with short-shorts and trousers cut from a vintage hiking pattern found on eBay, which the designer etched and embroidered with tiny silhouettes of Irlend. (Turn on your flash and watch them glow.)
Lynch's go-to merino cable knits came slouched and laddish, joined this season by trompe l'oeil intarsia jumpers, both in baggy proportions and shrunken like they've been spray painted directly on the skin. For these, Lynch took four of her dad's old Dublin footy tops from the 1990s, which were scanned into an algorithm – made by Japanese lab Synflux – to create a completely new pattern, which was then jacquard-woven in cotton yarns. Pretty impressive stuff.
When speaking Lynch, she beams when talking about how working with Columbia has levelled up her design development, and her new profound knowledge on smart fabrics is admirable. From her Fashion East debut in 2019, her ability and confidence has sky rocketed. Give it another three years and who knows what this brilliant designer will morph into.
Photography courtesy of Robyn Lynch.