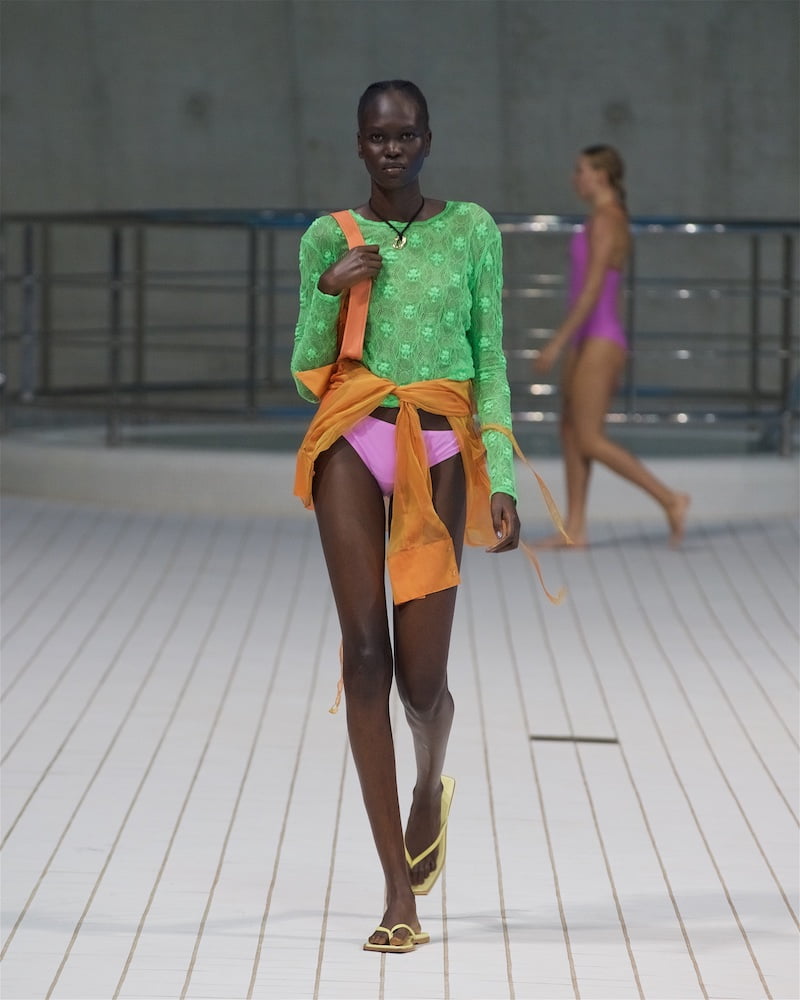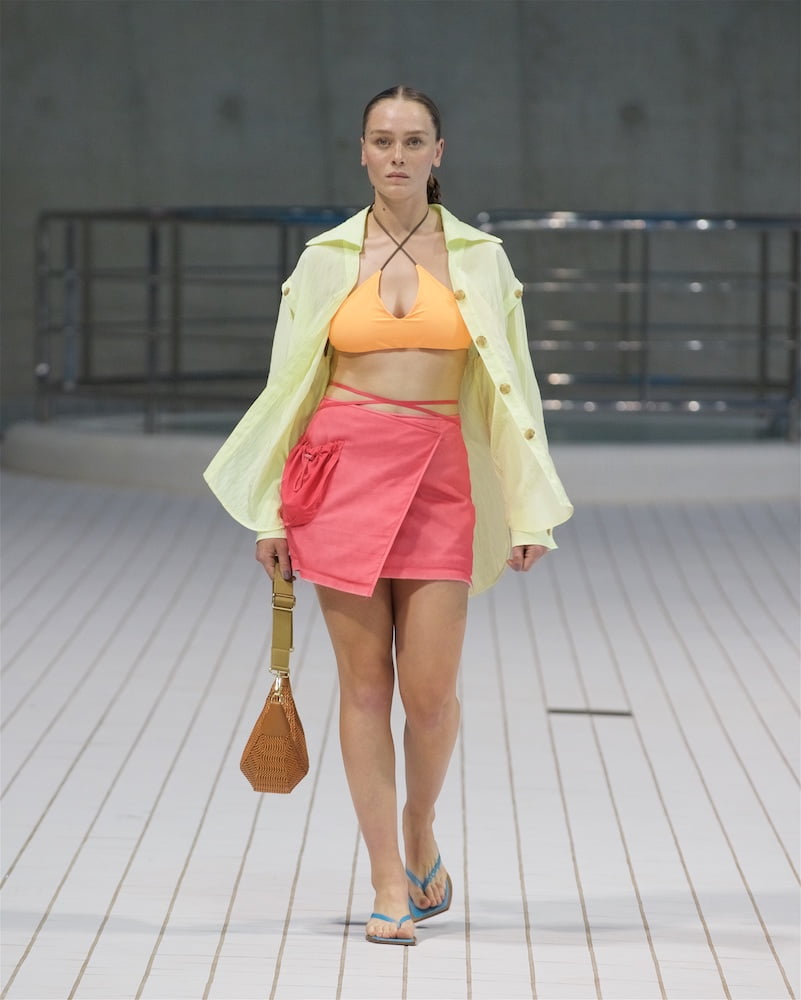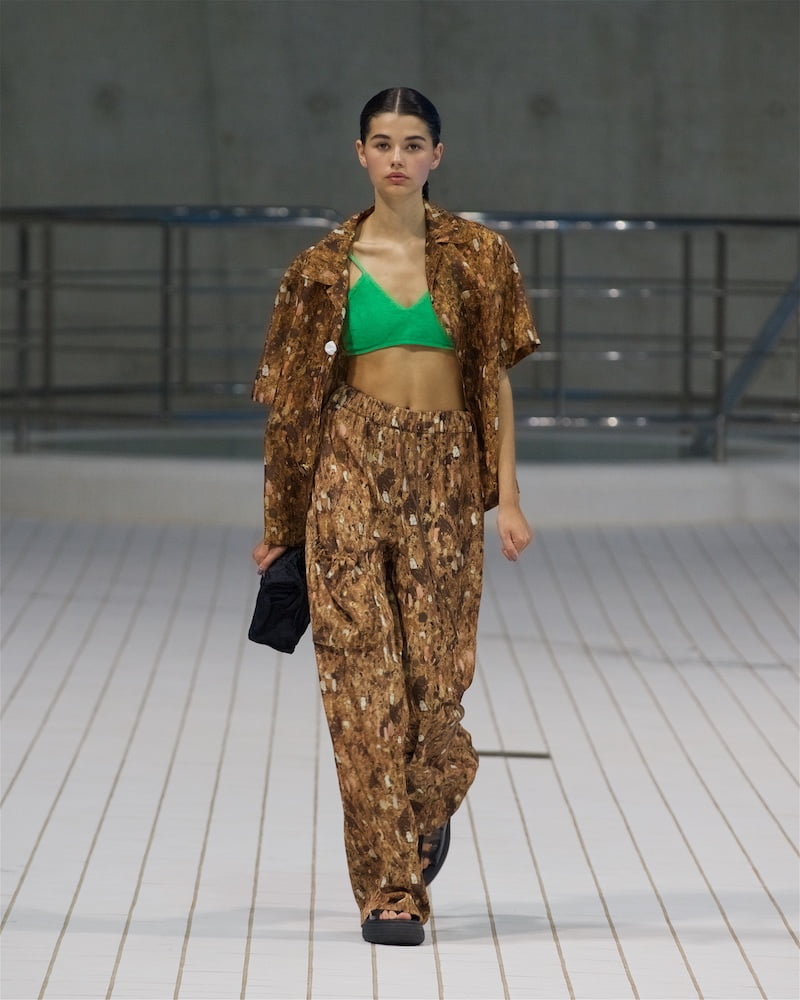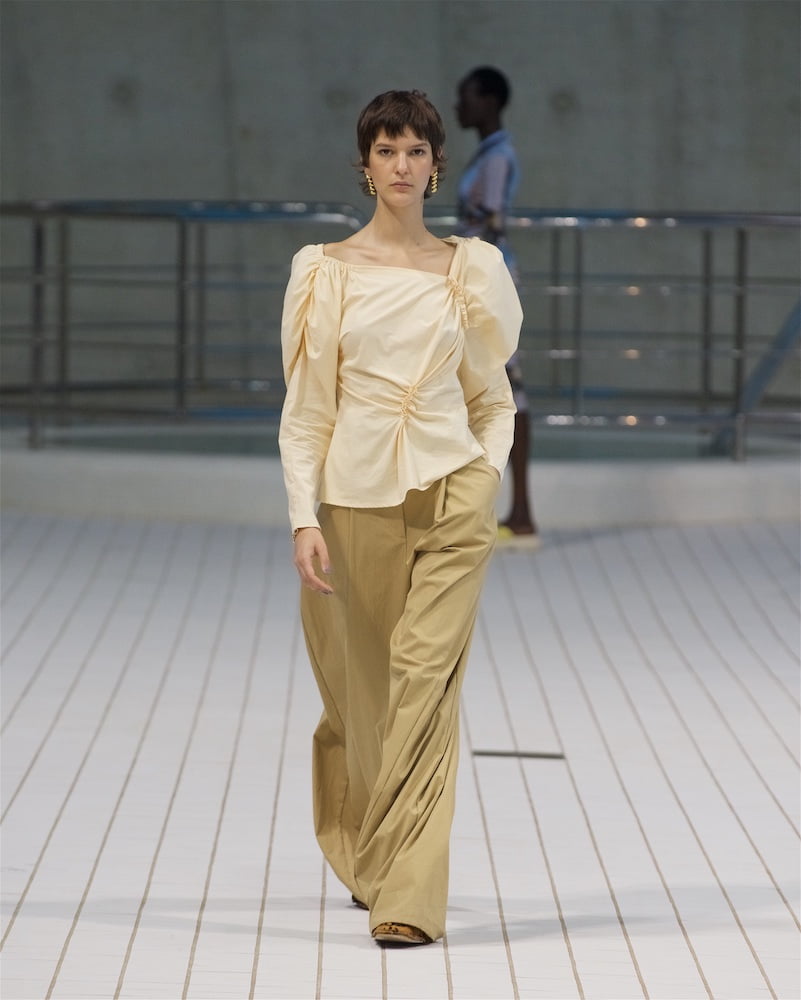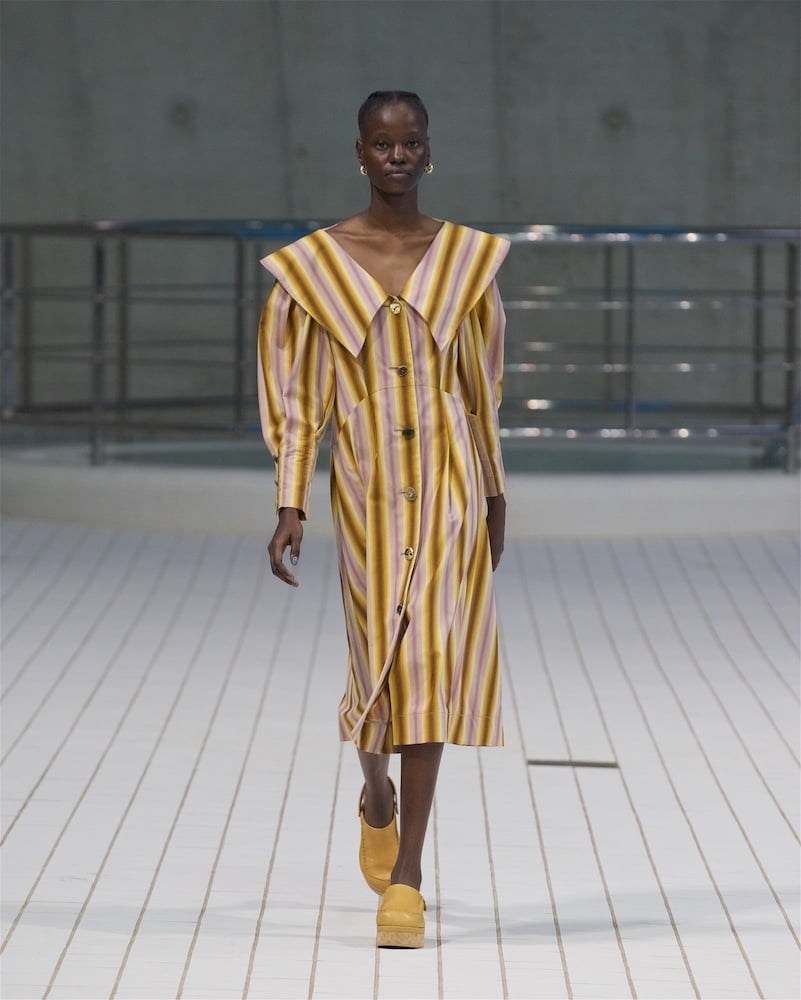 Getting to Rejina Pyo's show wasn't as tranquil as the designer might've expected. Held at the Aquatic Centre – home to Olympic swimming glory back in 2012 – showtime clashed with the end of a West Ham vs Man U game in the stadium behind.
Fashion folk arriving by tube or bus had to snake their way through a sea of maroon and blue jerseys as football fans spilled into pubs, restaurants and shops inside Stratford's Westfield (which quite handily has a vaccine center the size of a small Tesco).
The show itself kicked off with a splash, as three divers in lilac and sunset orange swimsuits – made from recycled nylon – elegantly glided into the water: twirling, kicking, and backflipping their way off each of the boards leading up to the 10m mark.
Models, then, sauntered across the edge of the pool, like they would in a five-star resort buried in the most luscious parts of the Mediterranean. They wore lightweight knits in attractive patterns, wrap skirts in idyllic hues and dresses printed with photographs Pyo had taken on trips to New York and Seoul.
The designer is known for her sublime frocks, which this season came delicately draped and accessorised with dainty lunchboxes and squared toe leather flip flops.
As the divers scaled the boards one last time for a victory plunge, Rejina's women stood behind them; towering high and triumphant. It was a momentous finale for a brand that has slowly carved itself as a go-to for women wanting to look their best and feel great doing so – by the pool and in everyday life.
Photography courtesy of Rejina Pyo.