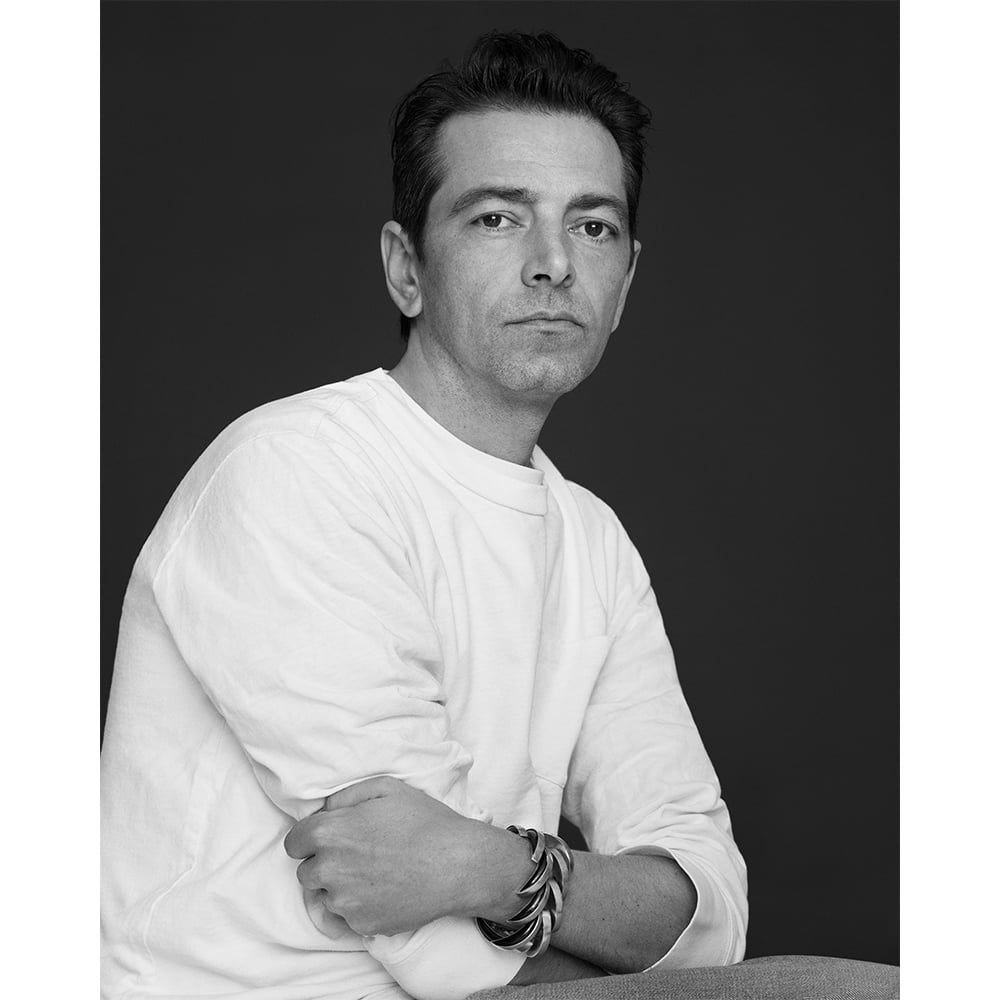 The house of Alaïa is entering an exciting new era. Three years after the death of its founder Azzedine Alaïa, the house has appointed Pieter Mulier as creative director, effective immediately. His first day in the office is on Monday and his first collection will be for spring/summer 2022.
It's a clever appointment. Mulier is the ultimate fashion insider. He is not a marquee name, but he is one of the most respected, admired and accomplished designers in the industry. His CV is second to none. After studying design and architecture, Pieter worked for Raf Simons and Jil Sander before taking on the role of design director at Christian Dior. Most recently, he was global creative director at Calvin Klein.
The wider public will remember him from the 2014, Dior and I documentary, where he appeared as Simons' capable and unflappable right-hand man. Simons and Mulier forged one of the longest creative collaborations in fashion, but Mulier didn't follow Raf to Prada, where Simons now co-designs the collections with Mrs Prada. After years of working with Simons, he has gained unrivalled experience across a huge number of categories from menswear, couture and sportswear to underwear and denim. Mulier brings this vast knowledge and understanding of fashion to Alaïa, along with his exacting eye, technical genius and design talent.
"It is an absolute dream to join this prestigious Maison, its beautiful ateliers and its talented team. Always ahead of his time and open to all arts and cultures, Azzedine Alaïa's powerful vision has served as an inspiration, as he always sought to give the necessary time to innovative and enduring creation," said Mulier in a statement.
The magnitude of the appointment will not be lost on him. Azzedine Alaïa was a true genius and built one of the most revered brands in fashion. Mulier is stepping into a house with one of the most complete and incredible archives in fashion. He said, "It is with this tremendous sense of admiration and responsibility that I will seek to carry forward his legacy of celebrating femininity and placing women at the heart of creation. I look forward to meeting the valued Alaïa clients and friends as well as the Alaïa Foundation, and to jointly shaping the future of this legendary Maison."
Interestingly, Mulier and Alaïa's paths have crossed before. Mr Alaïa attended Simons' debut Dior couture show, which Mulier worked on with the designer. The appointment of Mulier marks a distinct trend for big brands to appoint designers with experience over celebrity. Like Alessandro Michele, who spent 14 years behind the scenes at Gucci before taking the top job, or Daniel Lee, who worked with Phoebe Philo at Celine before turning Bottega Veneta into one of fashion's most covetable brands, Mulier is not a household name. Instead, he comes with unrivalled experience and great credibility.
In welcoming him to the house, Alaïa CEO Myriam Serrano talked of the prodigious creativity and dedication of the house's founder and his powerful vision of femininity and sensuality, coupled with a timeless quality, that sets the house apart. She said, "Pieter stands out with remarkable technical talent and devotion to the craft, a sharp eye for construction and a sense of timeless beauty that is deeply ingrained in the creative approach of our Maison. He combines these qualities with keen intellect, true generosity and unwavering humanity, which fills me with the greatest confidence in his creative leadership and innovative powers. His appointment marks the opening of an important new chapter for our Maison as we jointly seek to carry the foundational values and distinctive style of Alaïa into the future."
Portrait by Pierre Debusschere, courtesy of Alaïa.