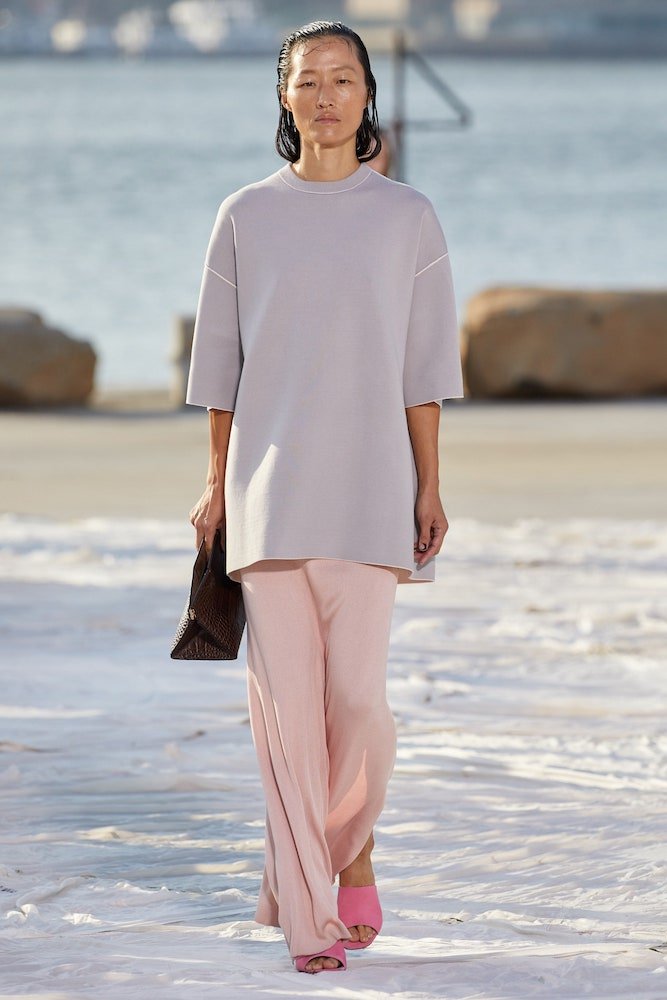 When Phoebe Philo left Celine in 2017, many of her loyal devotees felt a deep sense of loss. Yes, they could simply go shop elsewhere – Philo's design hand could, and still is, felt across the industry – but very few could capture the everyday elegance the influential designer did so well. That was until Peter Do came along, that is. 
Like Bottega Veneta's Daniel Lee, Peter Do worked under Philo at Celine, before launching his namesake label in 2018. Though the Vietnamese designer had already built himself a healthy following from his days as a student at New York's F.I.T, where a moody, monochromatic Tumblr mood board formed the basis of his design lexicon today. 
Three years into his career, the designer already boasts 42 stockists worldwide, with an impressive $6 million in sales. His New York Fashion Week debut yesterday was understandably one of the most anticipated shows of the season. 
Held on the Brooklyn waterfront, backdropped by the Manhatten skyline, Do set out his agenda for street centric glamour. Understandably, Philo's influence could be felt – the pair share a love for precise, mannish tailoring – yet Do's designs carry a sort of sensuality that's rooted in a youthful, New York energy. Models strode in swollen outerwear, wispy, skeletal frocks, and lightweight shirts unbuttoned down to the belly button. The designer dedicated the collection to his family and his immigrant roots, celebrating his triumphant first show by bringing out his entire team to take a bow. This isn't a star in the making, he's already arrived.
Photography courtesy of Peter Do.