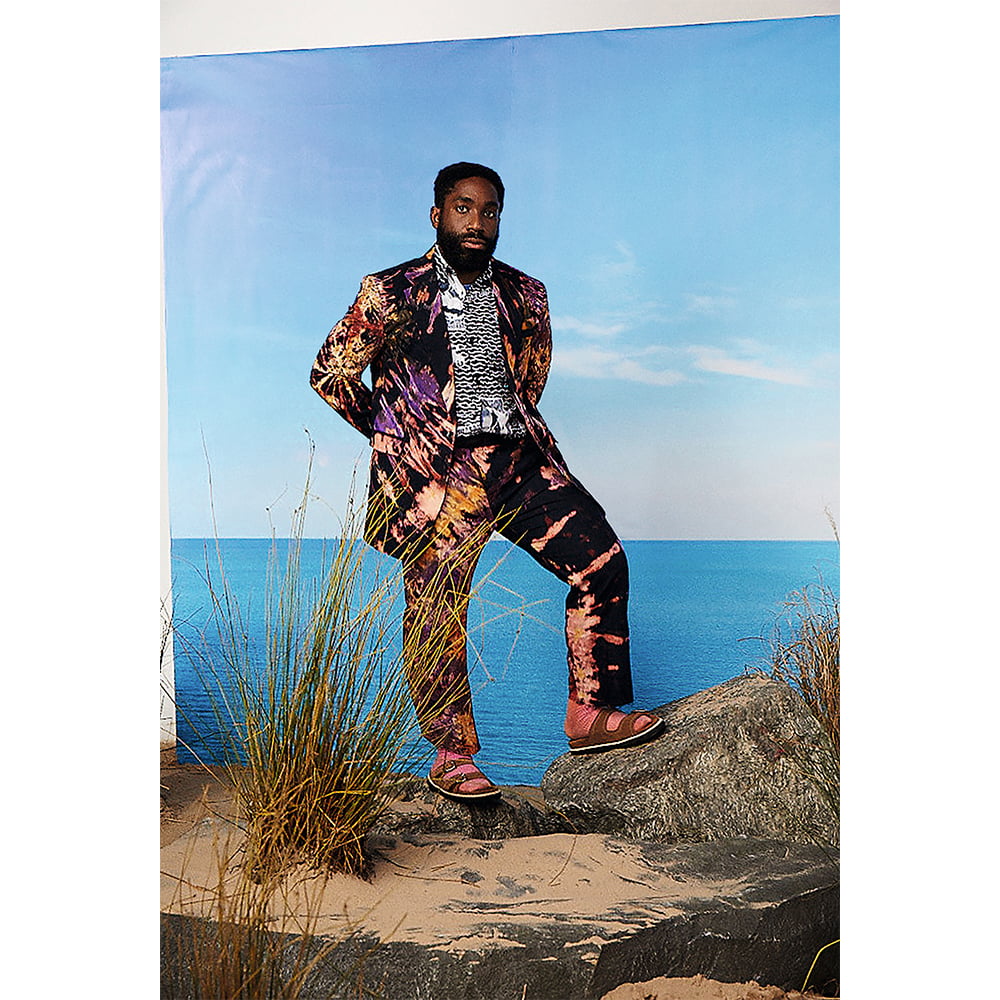 It's been a strange year for fashion, to say the least. The dashing men we're used to seeing at shows, press appointments and late-night fashion-week parties have been confined to their humble abodes. So, for the inaugural Inside 10, we stepped into the homes of some of the industry's most adored gentlemen – on a quest to discover how they really live. Expect lavish art, fancy sofas and, of course, handsome looks pulled from the SS21 collections. Today we introduce super stylist and 10 Men's Senior Fashion Editor-at-Large, Ola Ebiti, who wears Musai. 
What's your most prized possession in your home? 
"All my books and family photos."
What dream item would make your home all that more special? 
"My one dream is to be able to own the building that my flat is in."
What's the key to keeping your humble abode a happy one? 
"Space, I like to have space. I don't like clutter or when furniture is packed up together. I have a rule in my house – the only room allowed to have clutter is the studio, because of the nature of my work. Everywhere else has to feel spacious."
Photography by Jenny Brough. Keep your eyes peeled for more inductees to our Ten Men at Home series. Taken from Issue 53 of 10 Men – NO PLACE, LIKE, HOME – is out NOW. Order your copy here.