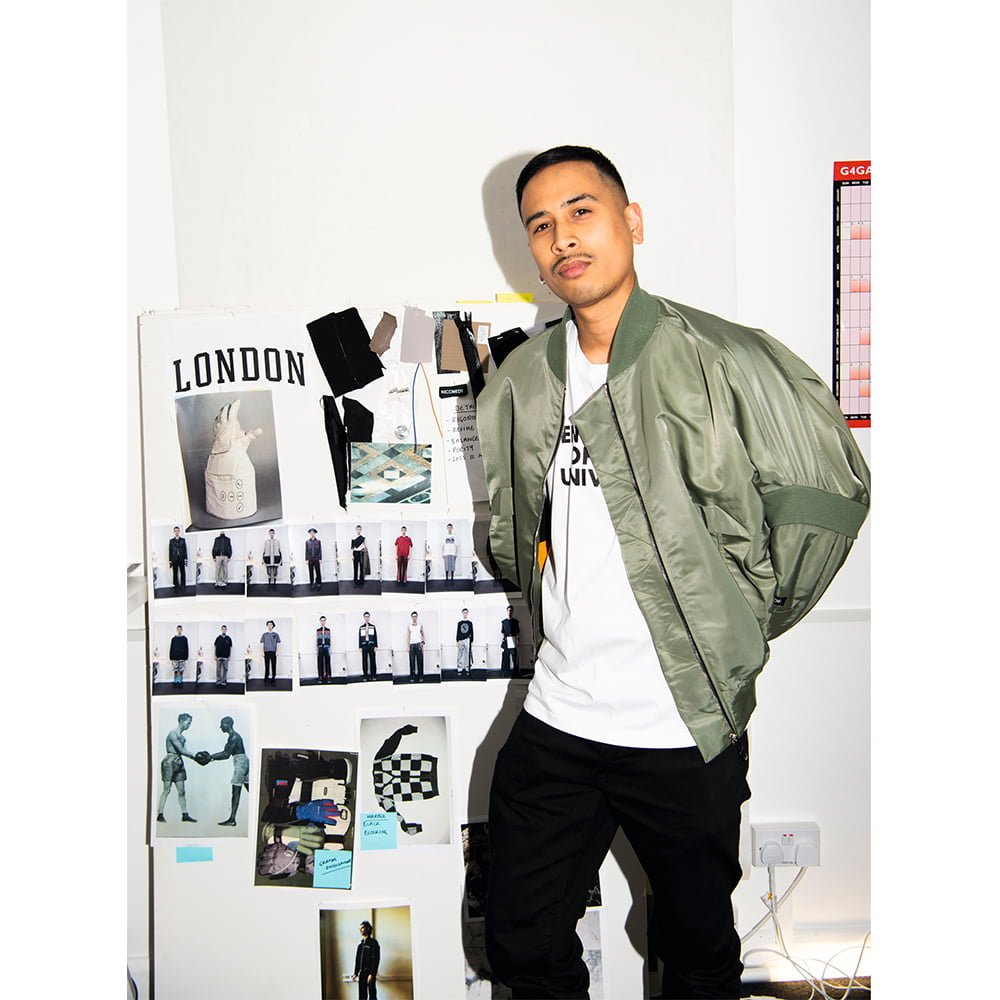 On March 23, Boris Johnson put the UK into a lockdown unlike anything we had ever experienced, in order to protect the country from a health pandemic the majority of us had never witnessed before. A mere two months earlier we'd barged through bustling crowds at London Fashion Week Men's (LFWM), our knees brushing up against each other as we sat tightly packed into narrow rows within busy venues dotted across the capital. Totally unaware of the storm brewing in the distance. This was to be the last LFWM as we knew it. As the global fashion schedule came to a standstill in the face of Covid-19, the British Fashion Council took the opportunity to rethink the seasonal calendar entirely. Moving forward, London Fashion Week would become one gender-neutral platform, and its first iteration would be solely digital, held this past June. 
Many London designers – not long out of university and entirely independent – didn't have access to a studio, never mind physical resources, during lockdown. Instead, each faced the task of steering the codes that have shaped their brand thus far into uncharted waters, a URL unknown. Some crafted virtual-reality exhibitions and made capsule collections from deadstock, others decided not to show at all. So we spoke to the talent behind 10 of the city's most promising brands to find out how they approached a season no one could have imagined. 
Bursting onto the menswear scene in the early 2010s, Nicomede Talavera became an instant fashion wunderkind. Showing under Fashion East's Man initiative alongside Bobby Abley and Liam Hodges, the designer was instantly picked up by big-name retailers such as Dover Street Market and Selfridges. Then, in 2015, he had to hit the brakes on it all for personal reasons. Returning to the madness only last year, with his brand Nicomede, the designer decided to do things on his own terms. Talavera now premieres his collections through lookbooks rather than catwalks, each collection a different "Episode", allowing him to craft a season-less narrative for his brand.
"I found lockdown to be a challenging time in terms of the unknown and surrealness of the situation, but also hugely rewarding and fulfilling, as I used this opportunity to really reflect on what I stand for and what I believe in," says the designer. "I want to create timeless products and I studied my craft and designed, refined and questioned each piece so it constantly evolved." Having become something of an obsessive about the smallest of details – from zip pullers to the colours of linings – for the first time in his career, Talavera is moving at his own pace.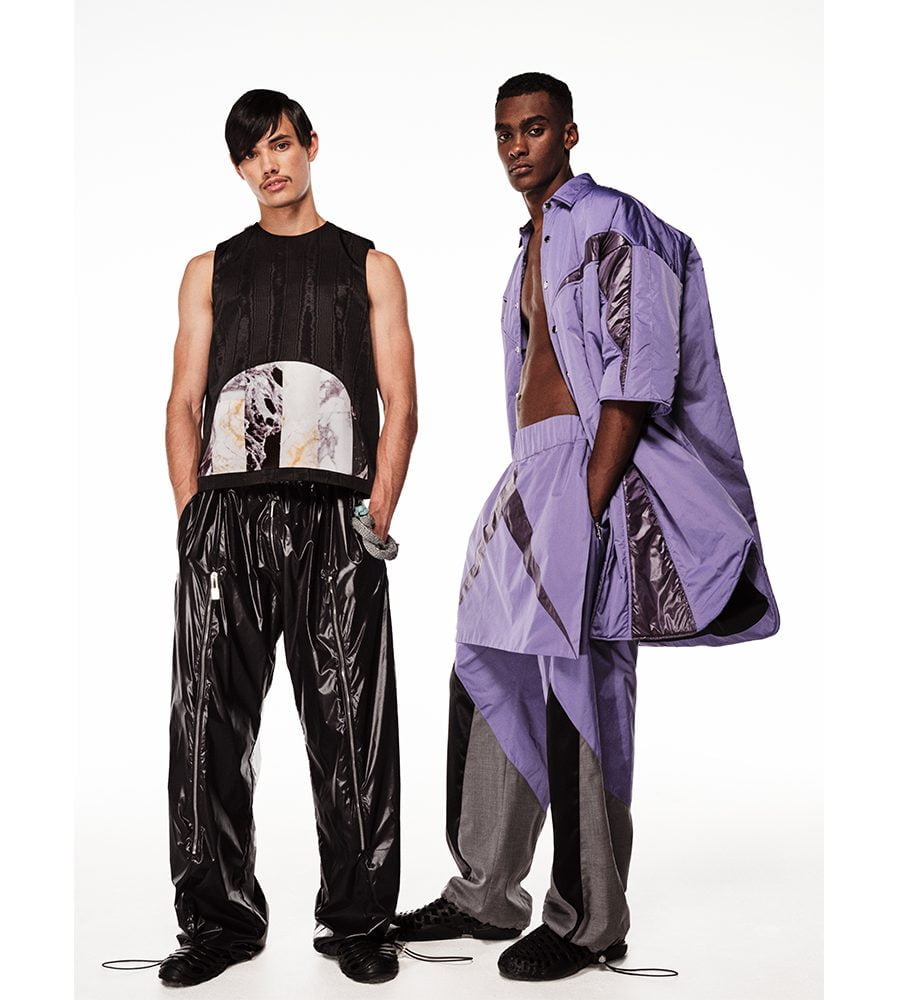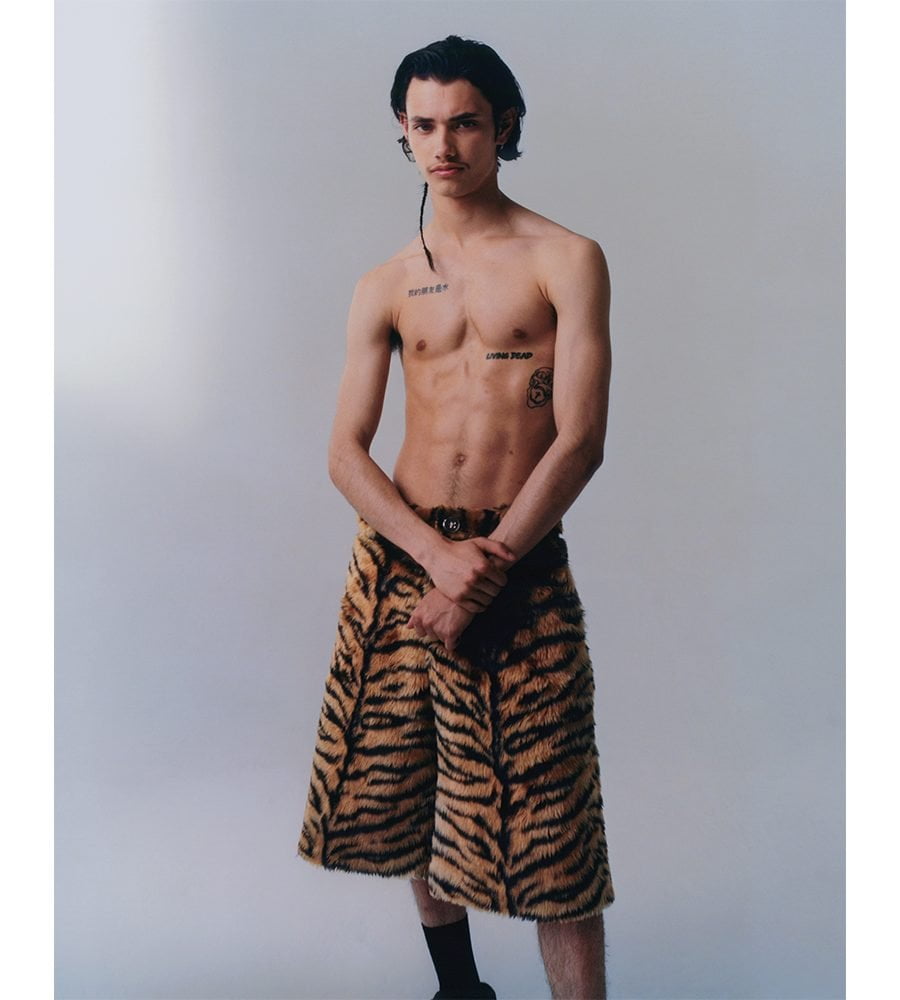 Before the world went into lockdown, what did you have planned for your SS21 collection?
"My starting point is always about brotherhood and unity. So I explored the relationship between champions and the team players that are striving to always be the best version of themselves. With this notion of courage, protection and spirituality, I wanted this season to solidify what I believe Nicomede is and I want the brand to stand for. It's for gentlemen of the universe and treads the line between the familiar and fantasy."
What was your go-to lockdown look?
"A pair of Levi's 501s with a white T-shirt, and then halfway through I had to wear a hat, so I would mainly wear a black Sotheby's cap. I never really got into the loungewear thing."
What's the best thing about being a designer in London?
"I was born and bred here and have grown up on the streets of London. The culture, music and the arts thrive in a city of dreamers. I love that there are so many references, memories, sounds, sights and history that fuse to create a very London point of view." 
Where should people wear your clothes once life returns to a state of normality? 
"The pieces are designed to be able to be mixed into any look and to stand the test of time."
Top image by Anna Stokland. Taken from Issue 52 of 10 Men – COMMUNITY, BELONGING, UPLIFTING – available to purchase here.