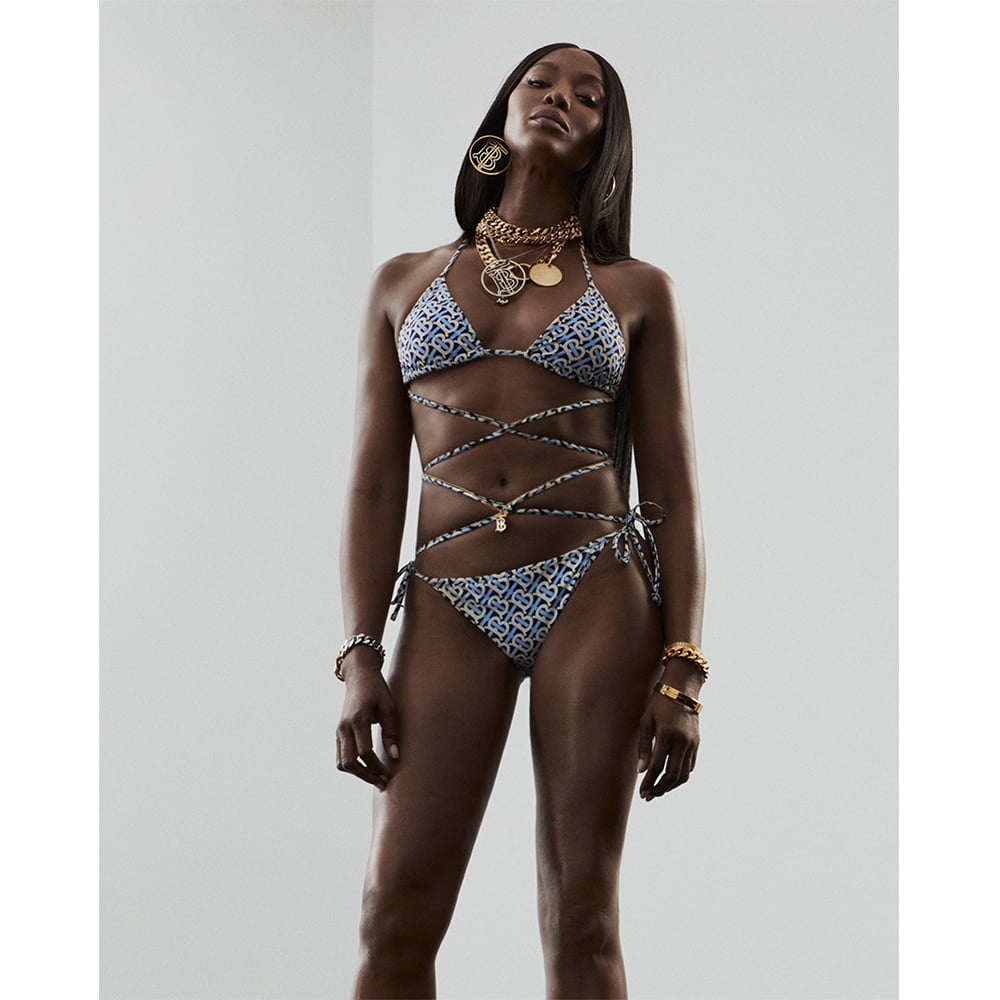 Listen, there's no time to be sad about the footy result over the weekend, especially when the world of fashion is charging full steam ahead. First, there was the announcement that Phoebe Philo is launching her own label with the backing of LVMH (we're still in a state of total freak-out). Now, legendary super Naomi Campbell fronts her first Burberry campaign since 2018. 
For the house's third TB Summer Monogram collection – which last year was fronted by a Kendall Jenner – Riccardo Tisci says this time, it had to be Naomi. "The collection captures that optimistic feeling of summer and that feeling of constant momentum, the excitement for what's next," Tisci writes in a press release. "And so, for the campaign, I couldn't think of anyone better to symbolise this enduring nature than my incredible friend Naomi Campbell. Naomi has this transcendental energy and beauty that embodies both a timeless classicism as well as the vitality of summer."
This year's collection features nylon bombers, jersey bodysuits and silk-satin slip dresses for womenswear, as well nylon car coats, oversized polo shirts and swimming trunks for the gents. A series of signature Burberry accessories also come in special editions, such as the Barrel and Lola bags.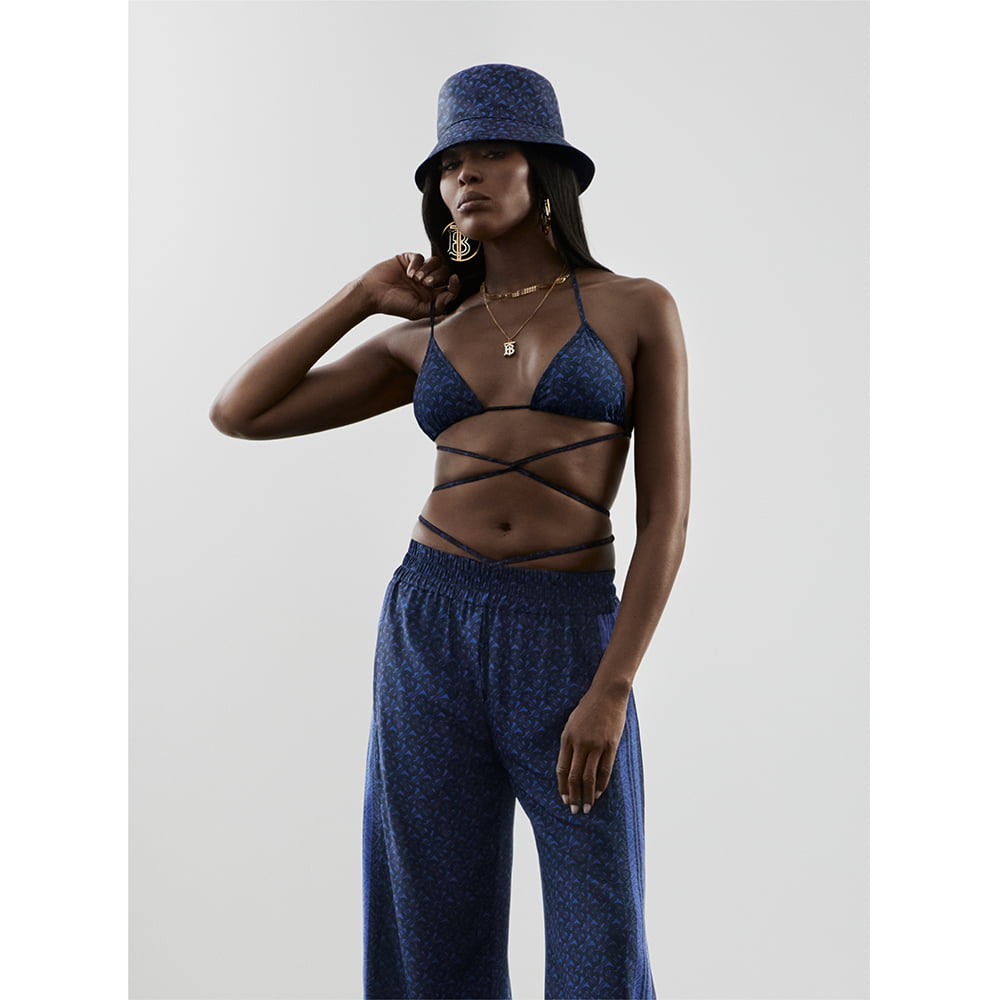 The iconic model, who recently announced that she has become a mother for the first time, is captured by photographer Danko Steiner, standing strong atop architectural plinths reflected in mirrored water. Like previous TB Summer Monogram collections – which spotlights the interlocking Thomas Burberry logo designed by Peter Saville in 2018 – Campbell is shot into a dream-like, digital realm for the campaign's film, with visual artist Frederik Heyman creating a CGI embodiment of the fashion figurehead. 
"It's magical working with Riccardo. He always has such a unique vision and continually manages to bring another facet out of me, pushing me to do things I don't think I can do," writes Campbell. "Working with Burberry is also always such an honour. It's a British institution and has been since it started in 1856 – in a way, you feel like you're representing your country. I feel that British style and attitude always lead the trends. We don't just wear it, we live it."
Photography by Danko Steiner. Shop the Burberry TB Monogram collection here.