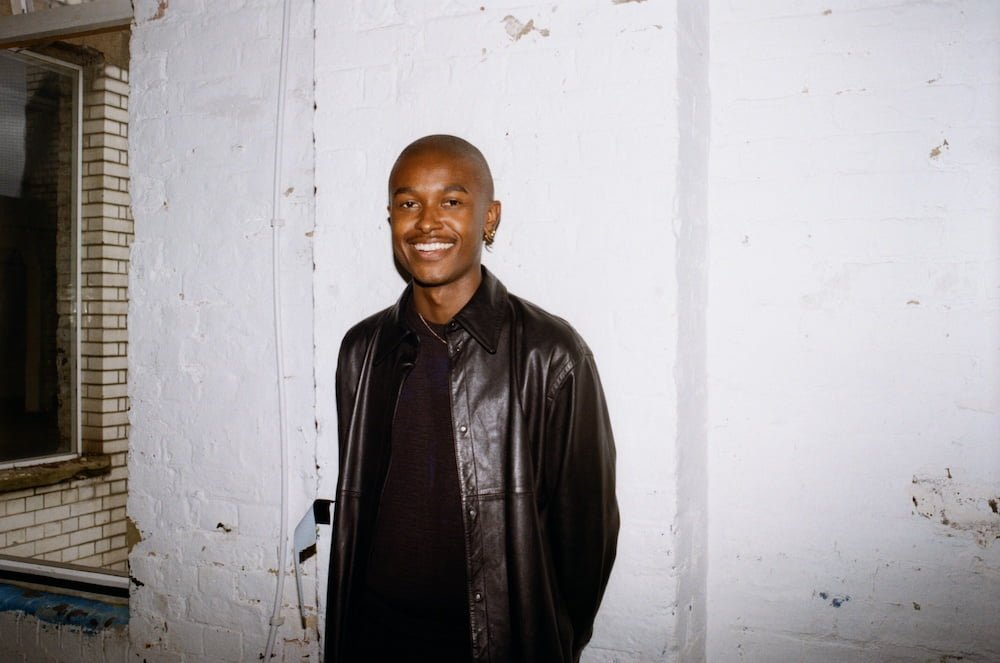 One of the best things about London Fashion Week each season is a brand new Fashion East line-up. The talent incubator – which has launched the careers of everyone from Kim Jones to Martine Rose – is celebrating its 20th anniversary this year. Even amidst the global pandemic, Lulu Kennedy and her team have found a way to support four young talents through a film presentation that will premiere at 6:30pm tonight.
Joining three returning designers from last year – Saul Nash, Goom Heo and Nensi Dojaka – is Maximilian Davis. Graduating from London College of Fashion in 2017, the Trinidadian-British designer described his design aesthetic to Vogue as "West Indian elegance and sex appeal." Having trained under Grace Wales Bonner as a junior designer, Davis is on track to be one of this season's most exciting debuts. Gearing up to tonight's big reveal, we asked the designer 10 questions all about his newest collection.
1. What did you do when you found out you got accepted to Fashion East?
"I found out during lockdown, so I wasn't sure what was happening. I almost cried. It was quite surreal."
2. How would you describe your brand in three words?
"Sex, elegance and power."
3. What's one song which enraptures the spirit of your SS21 collection?
"Sean Paul – "I'm still in love with you."
4. If the collection had a scent, what would it smell like?
"Something citrus based with notes of vanilla, almonds and wood."
5. What's the best piece of advice you've learnt from Grace Wales Bonner?
"Research and don't be afraid to talk about my race and identity."
6. Who did you have in mind when making the collection?
"All the women in my life: my mother, sisters and friends. They're all strong in their own way."
7. What was the best thing about making a collection during lockdown?
"Honestly, there really isn't one. It made everything far more difficult."
8. What was the worst?
"Not knowing if things would change or be cancelled at the last minute, and not knowing if (or when) the lockdown would end."
9. What can we expect from tonight's film?
"Wait and see."
10. How're you planning on celebrating?
"Resting."
Photography courtesy of Fashion East. Watch Fashion East's SS21 showcase at 6:30pm BST here.