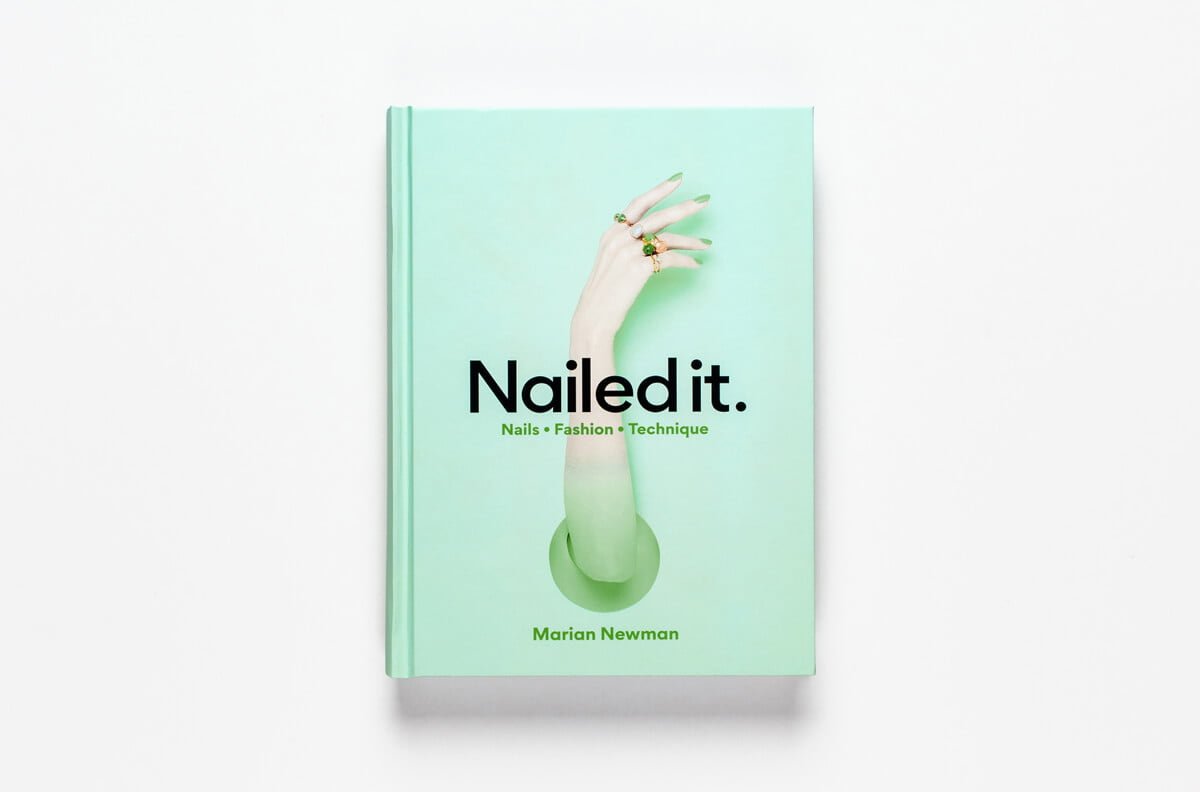 When it comes to fashion and nails, Marian Newman is your gal. With a CV more impressive than anyone in her field, she has worked with just about everyone on the list. She is responsible for all Gaga's nails circa Monster Ball, and has been collaborating with Nick Knight for decades, becoming a vital part of the team behind his surreal images. Alexander McQueen, Dior, Westwood, Givenchy, Louis Vuitton, Antonio Berardi, Roland Mouret… Marian truly is the queen of catwalk manicures too, perfecting the idea of nails as the extension of the look. All that skill and years of experience is now bound in the green covers of her recently released book. Nailed It is the ultimate piece of literature for anyone interested in the art of manicure. And it seems like the population of those people is on its incline. Arguably thanks to the popularity of Cardi B and her Instagram profile, nails have now become part of the everyday beauty conversation, going beyond just a plain single-coloured manicure and celebrating the notion of self-expression through finger extensions is more powerful than ever before.. Based on a compilation of her best editorial looks (some of which could put even Cardi to shame) accompanied with personal stories, Nailed It also features actual tips and tricks only a master nail technician would know about. There's even a list of essential tools that are in Marian's own kit. In celebration of her big literary achievement, we asked her to dig deep into the archives and choose 10 moments she nailed it. Personal, honest and featuring our very own Editrix, these are the unpublished bits shining a new light on the world of Marian Newman.
1. This was for an Antonio Berardi show. We had the colour for the fingers from the beauty test. No toes. Watching the run through, a few models came out with open toed shoes!!! I looked across at Sophia [Neophitou] who mouthed "Sorry"… Well that was a challenge. Most of the open toes were for the second look so painting the toes to go into closed shoes for the first look would just wreck them and the shoes!! My solution: to put some of the members of the team under the racks in the dressing area so that when the models came in for second looks they could quickly paint the toes that were showing. I'd spoken to each of the dressers and asked for the shoes to go on and not be freaked out by people hiding under the clothes. It worked perfectly!!!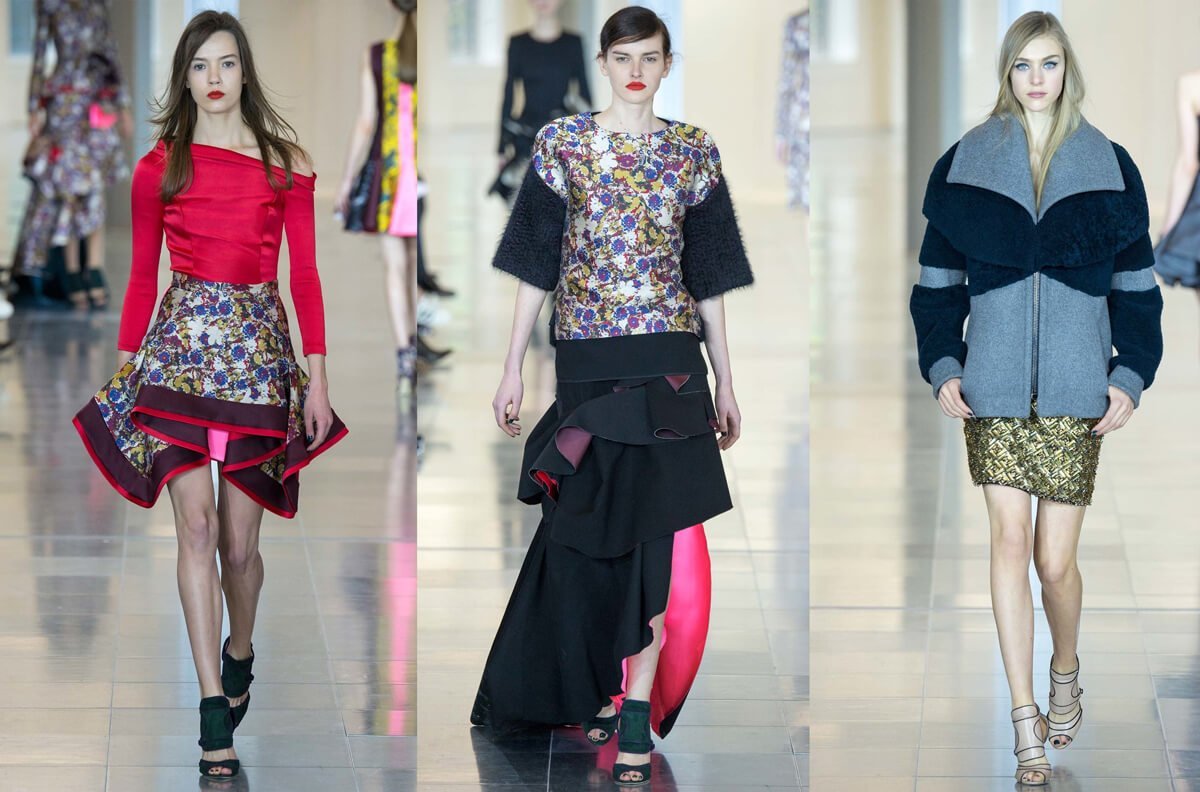 2. A Gareth Pugh show a few seasons ago. The official reference for the nails was Lucio Fontana's slashes. Unofficially, we called them the gash.
3. One in the Nick Knight & Cara Delevingne iPhone series… There was the suggestion that the next pic may be with a rabbit (we had LOTS of baby animals to choose from). I hadn't seen the rabbit but, by an amazing coincidence, the nails matched the ears!! Who knew…
4. The day Lady Gaga and Nicola Formichetti came to choose the model's nails for a Mugler show.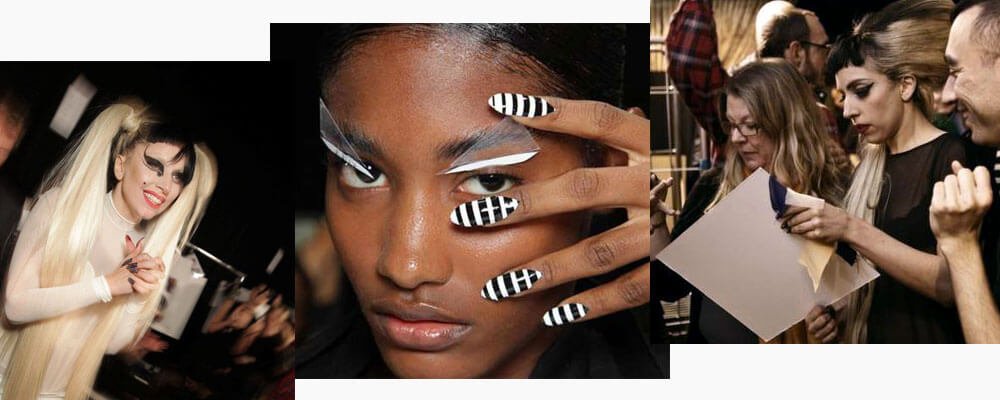 5. The beautiful Princess Julia having a comfort break from a Charlie le Mindu fashion film while wearing drop dead "stained glass window" nails.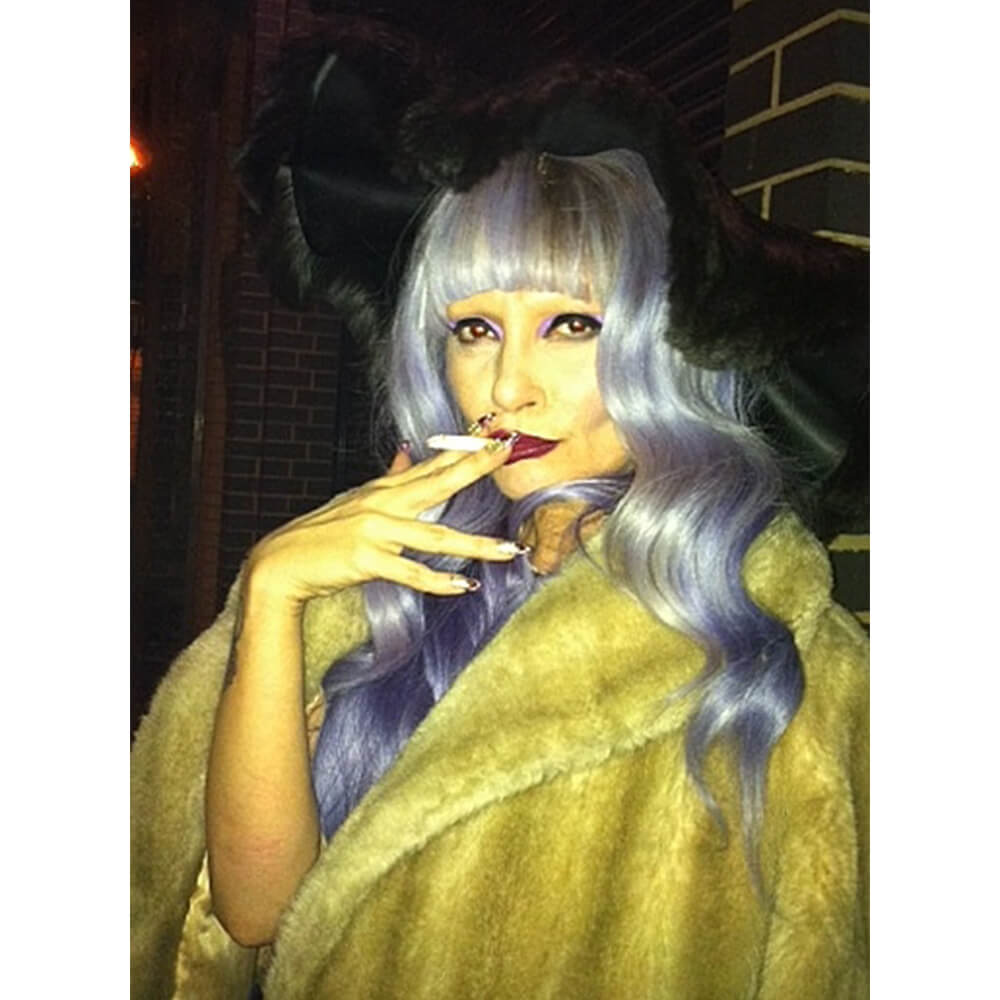 7. My melted crystal nails for a shoot with Vander Von Odd… I also made under skin veined nails but have no pic of them.
7. My "Bento box" of 3D sushi nails ready for a Fred Butler presentation.
8. Some "negative space" black and silver nails for Maison Margiela by John Galliano. They only had ONE pair of gloves so sticking them on was a little stressful!!
9. With wonderful Manish Arora at our 'nail bar' just before one of his "more is more" shows in Paris.
10. When I was channelling Jennifer Saunders channeling Britney Spears.
'Nailed It' by Marian Newman is available to buy online and in selected stores.