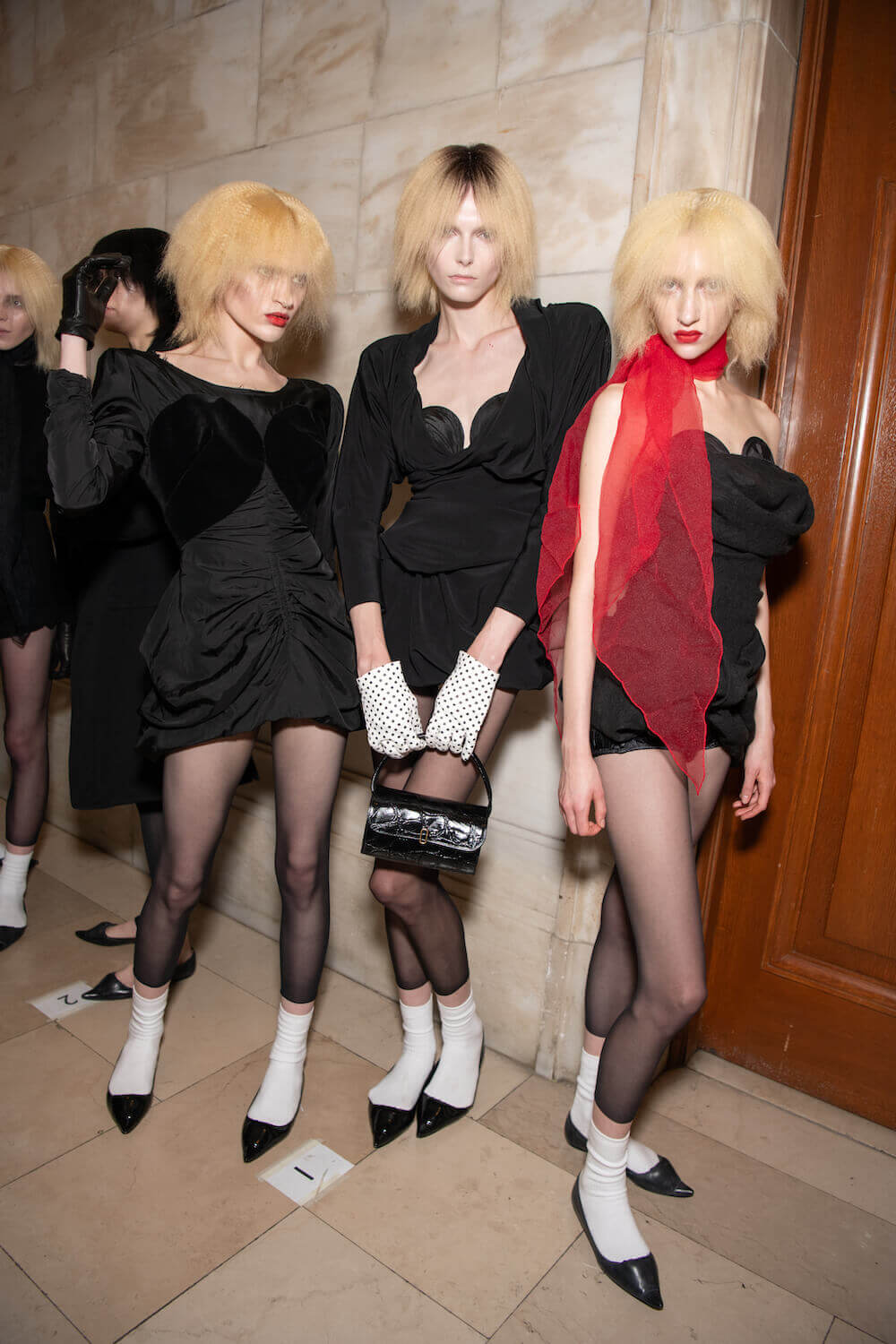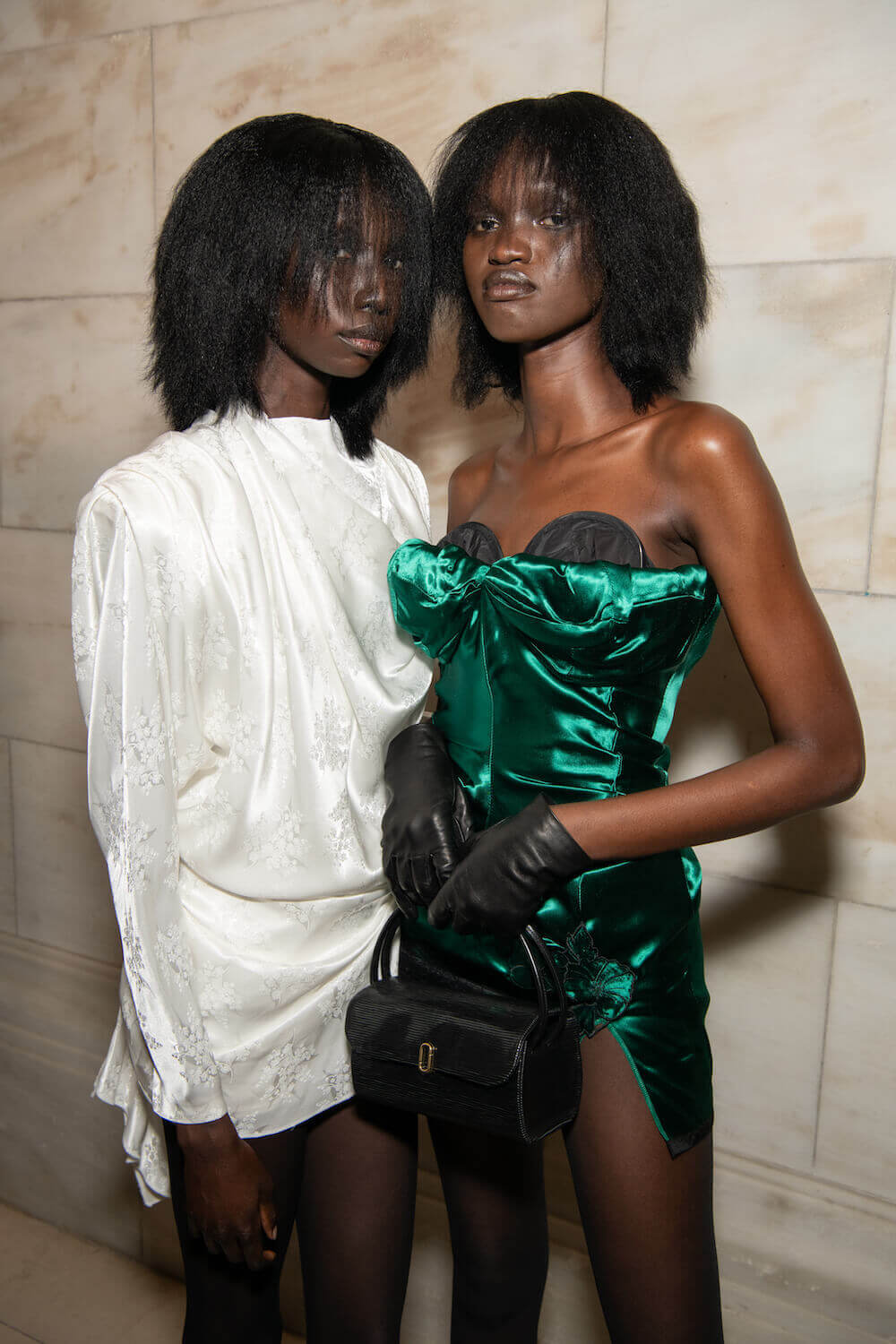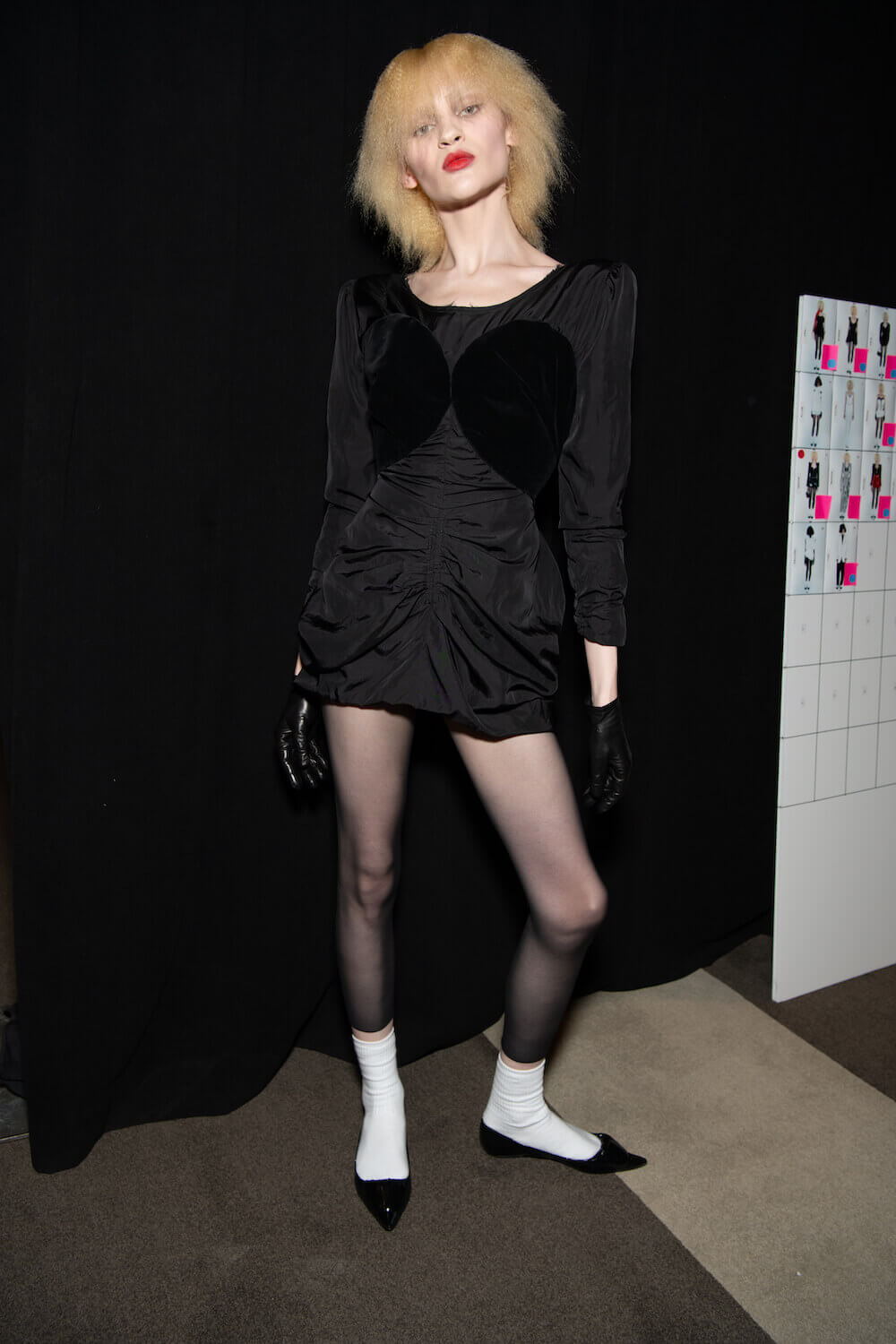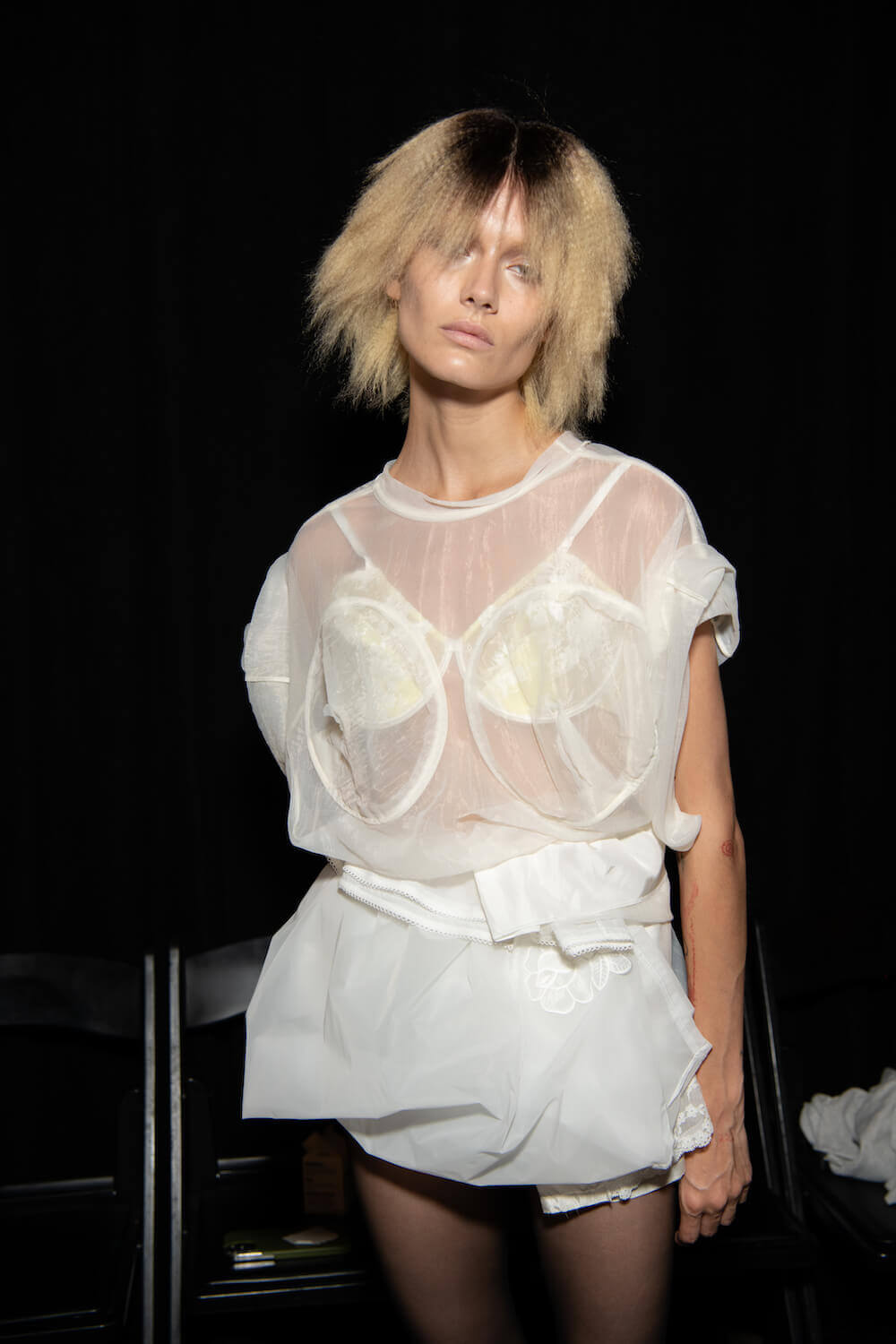 Last night's Marc Jacobs show, held at the New York Library, began promptly at 7:30pm, lasting approximately 40 seconds, with audience members well out the doors by 7:35pm. Fast fashion? More like luxe on speed!
Models practically had smoke flaming from their pointed ballet flats (a sensible alternative to Jacobs' signature Kiki Boot) as they stomped in a hurried unison of crimped, punky bobs, clad in mannish suit jackets, teeny-tiny negligee frocks and semi-sheer black tights. The turbo-charge seemingly read as a comment on fashion's rapid pace and how we consume media in today's age. A point driven home via the show's press release, which was wrote by OpenAI and ChatGPT: the AI software threatening to put silly writers (like moi) out of a job. *Weeps*
Dubbed a "striking fusion of masculine tailoring and feminine elegance", the largely monochromatic collection saw swollen tailoring with meaty shoulders walk beside Beetle Juice suits and elegantly draped, metallic mini dresses which came in intricate clusters. It was as if models were copy-and-pasted, their looks only slightly altering by colour or shape. You could say they were clones from the 1980s teleported to the TikTok generation. Just don't blink, you might miss 'em…
Photography courtesy of Marc Jacobs.