Don't you just love it when something says what it does on the tin? Particularly when that 'something' is a brand taking the eco-conscious conversation into their own hands. Ready to pocket all your forgotten excess waste yarn is Waste Yarn Project, the new knitwear label founded by Siri Johansen on the chic streets of Paris.
Hailing from generations of great knitters and the craft being taught at school back in Norway, Johansen was always going putting her needles to good use.
Now with a decade of experience under her belt – including working with Burberry and Kenzo – Johansen decided it was in fact time to search for a different way of doing things. "I had been following the growing amount of surplus materials in one of the factories I worked with. Knowing how difficult it is for this excess to be put back into use I had an urge to do something about it", we were told, and 'do something' about it she has – insert Waste Yarn Project into the world.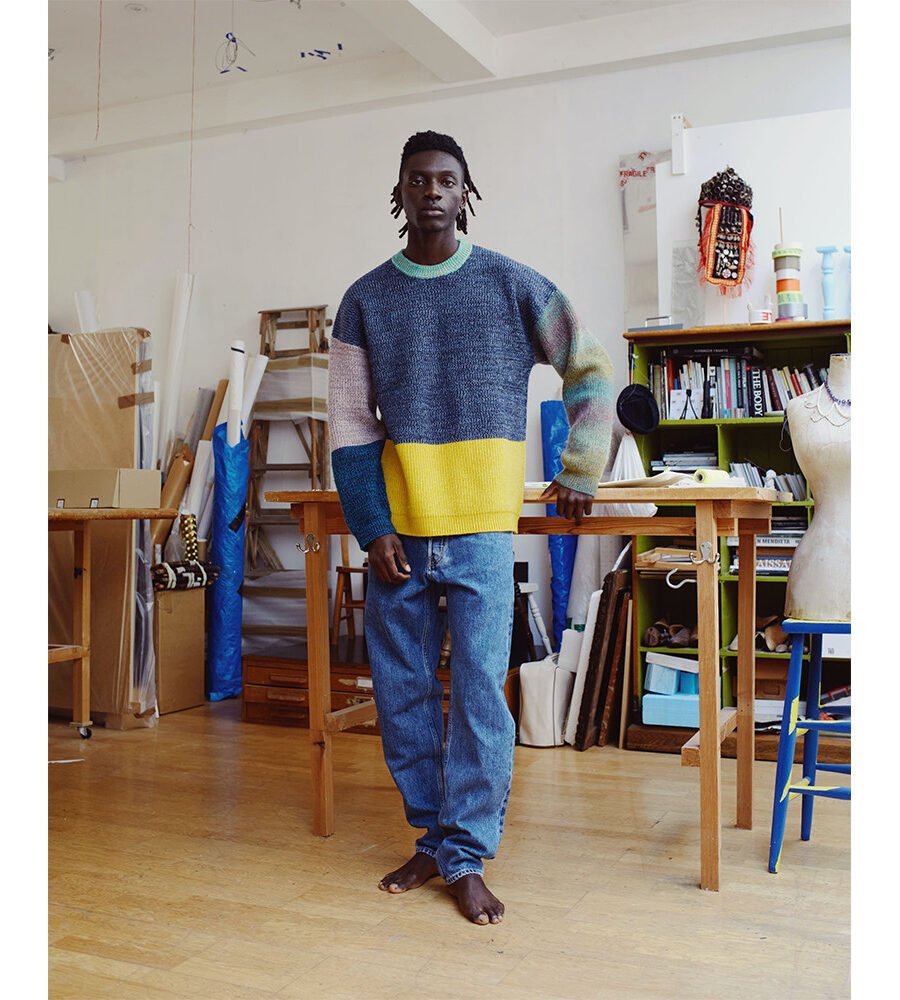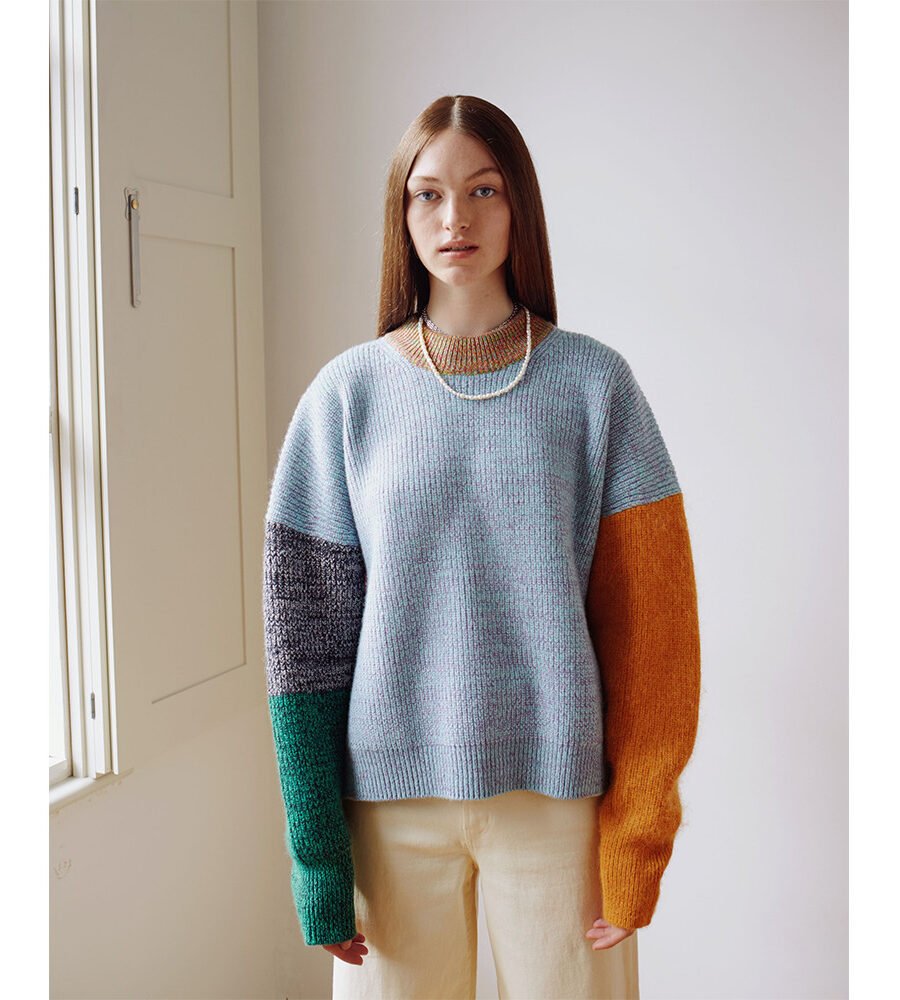 Within the factories are boxes of unconsumed yarn. It's either too little for a new production run or comes in colours or compositions that simply do not fit the bill of the new season. Johansen, couldn't bear to see perfectly good yarn languishing, unused, and unworn in these cold bins. She decided to save it . Now a knitters Wheel of Fortune system is in place at the Waste Yarn Project studios, where every genderless ODD and LÆRKE sweater's fate is decided by a spin of the wheel determining which yarns and colours will be put to use on each panel. "I'm equally surprised and excited for every new jumper that appears", Johansen tells us. "They all have an element of something slightly strange and intriguing. The beauty of chance – which is something that is hard to consciously design".
If rehoming yarns are something you'd like to get involved with, grab yourself a handmade goodie with a few clicks on the internet. But post-pandemic expect to find a Waste Yarn Project event or pop coming to a town near you.
Photography courtesy of Wasted Yarn Project.