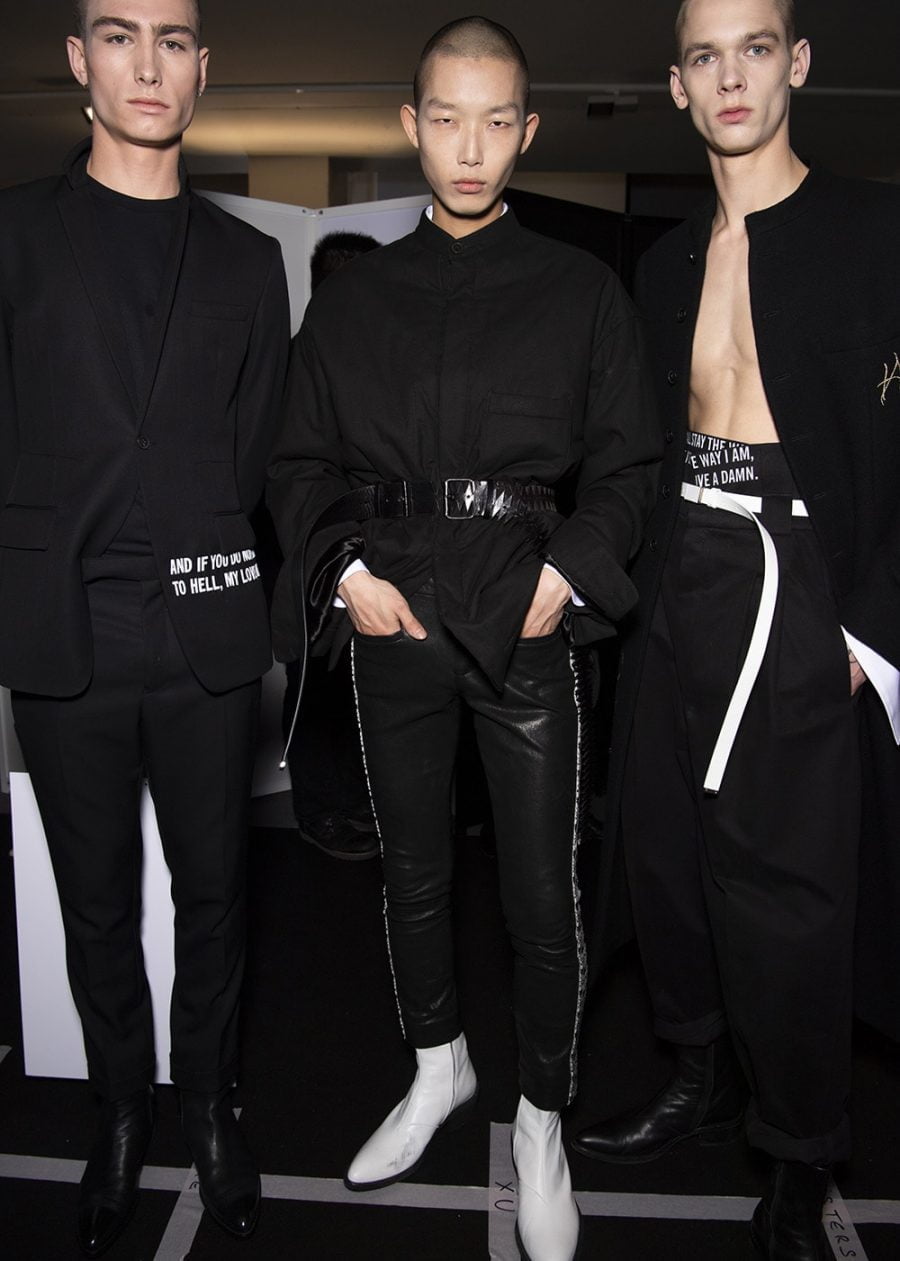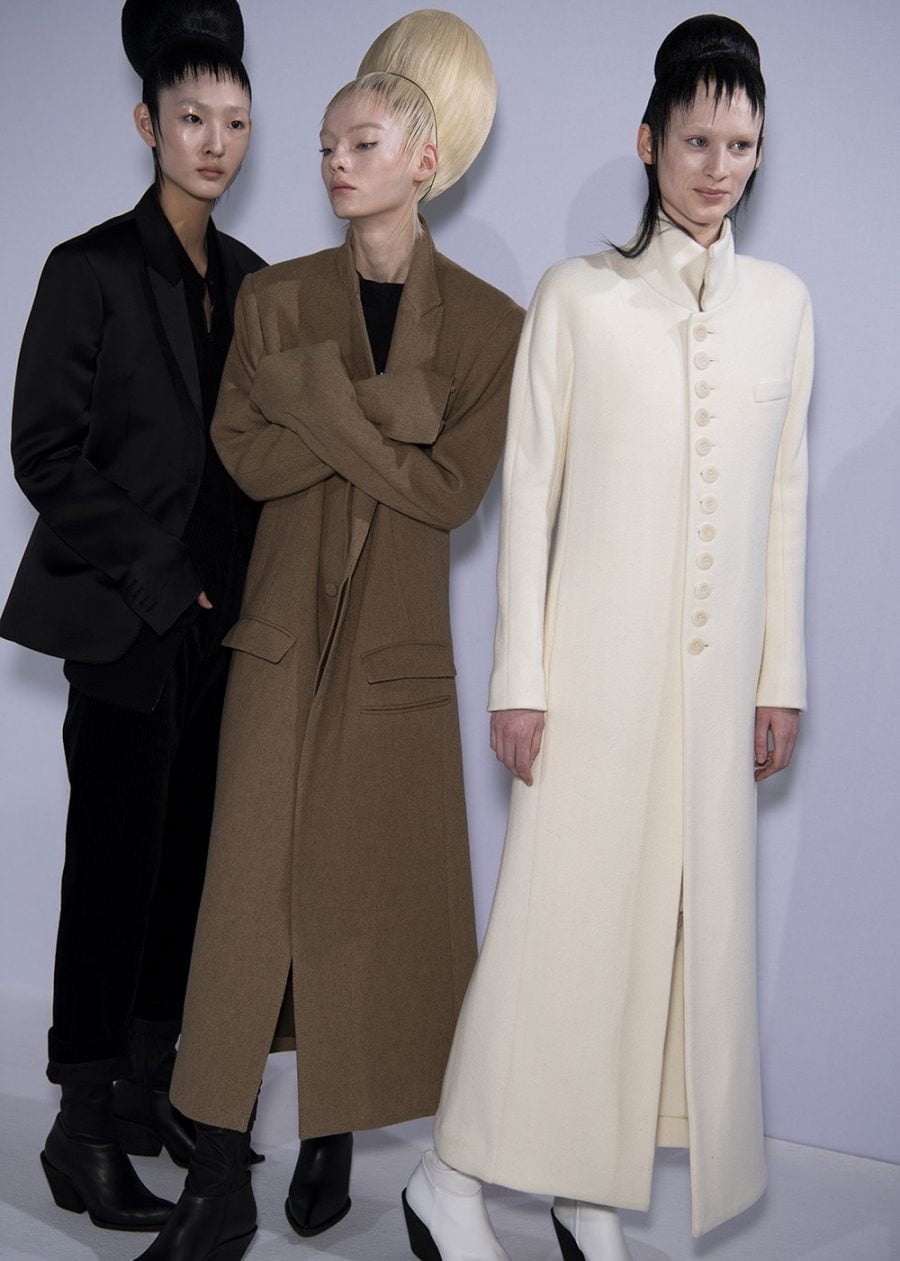 Wow! We all know Haider's good but he reached for new heights with this show. Haider Ackermann's signature is out-of-this-world elegance. His models always have an alien-like, replicant beauty as if they were grown and perfected in a lab. Bella Hadid, with a huge domed bouffant, gliding past in fully pleated trousers, looked like intergalactic royalty on walkabout.
The craft on show here is breathtaking. The wardrobe was the same for men and women. A louche cream jacket, a shrugged on mannish coat – the look seems simple at first glance but these clothes are technical marvels. Ackermann's cuts are pared down, his proportions perfected and details honed. Nothing is extraneous. One sinuous, bias black velvet fishtail gown was a masterclass in silhouette. The quality on show here is exceptional as is the taste level. Calling all luxury titans: Somebody please give this man a major house tout-suite!
Photographs by Jason-Lloyd Evans.