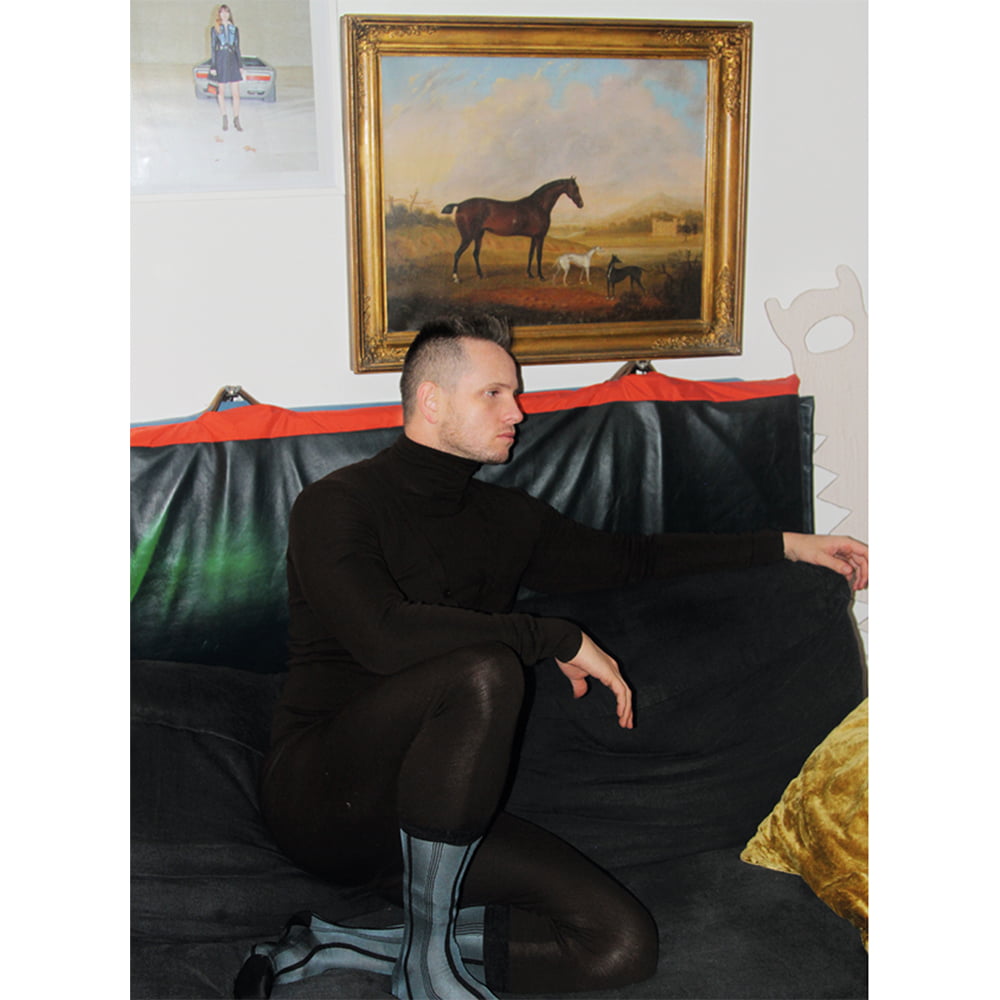 Knock-knock! Who's there? Step into the world of some of our favourite fashion men as they relax at home. Kick your shoes off at the door and we'll give you the full tour. Highlights include collectable ceramics, architectural plants, modernist sofas and stunning art, all garnished with handsome looks from the AW21 collections. Up next is our very own Garth Allday Spencer, who wears full look Prada. 
What's your most prized possession?
"My health. After the last couple of years, health and well-being seem to go beyond any fad or collaboration drop."
What dream item would make your home all that more special?
"Getting a new kitchen, which has been a long time coming."
What's the key to keeping your humble abode a happy one?
"Plants, good lighting and a real fireplace."
Keep your eyes peeled for more inductees to our Ten Men at Home series. Taken from Issue 54 of 10 Men – BOLD & BEAUTIFUL – is out NOW. Order your copy here.