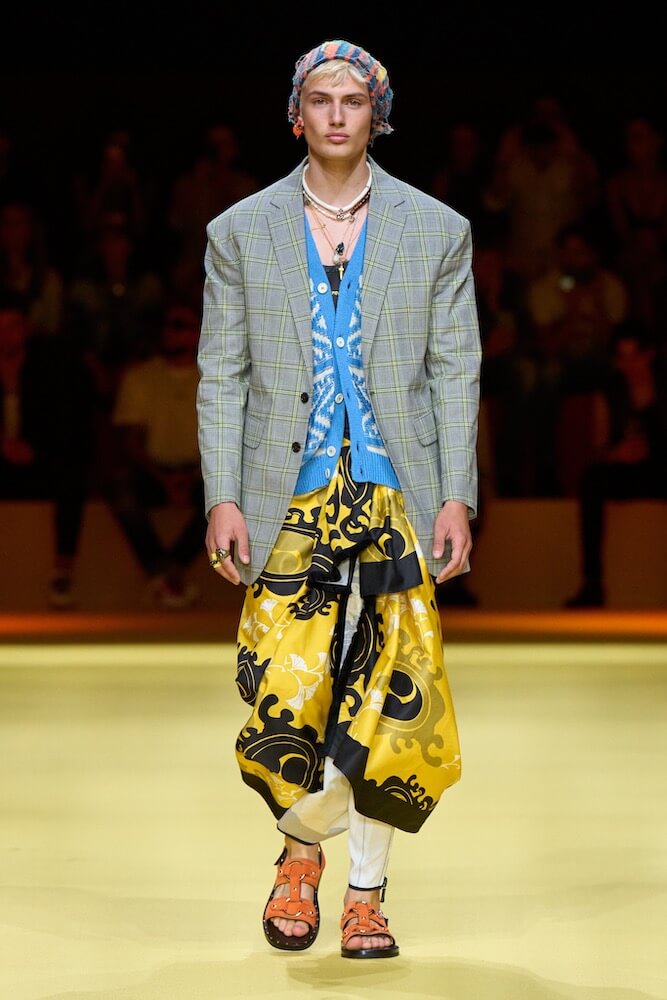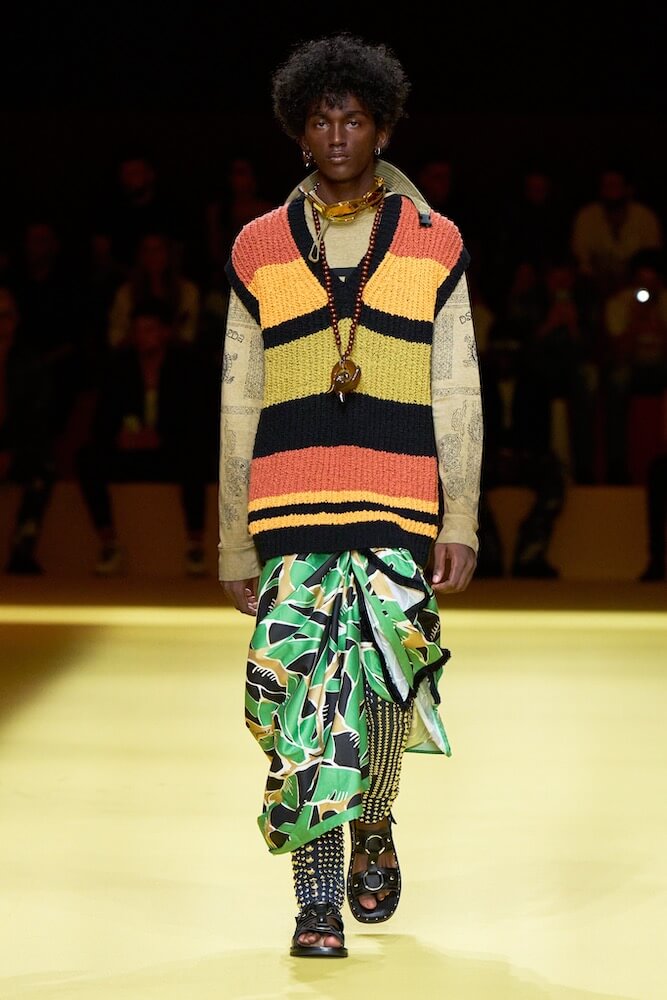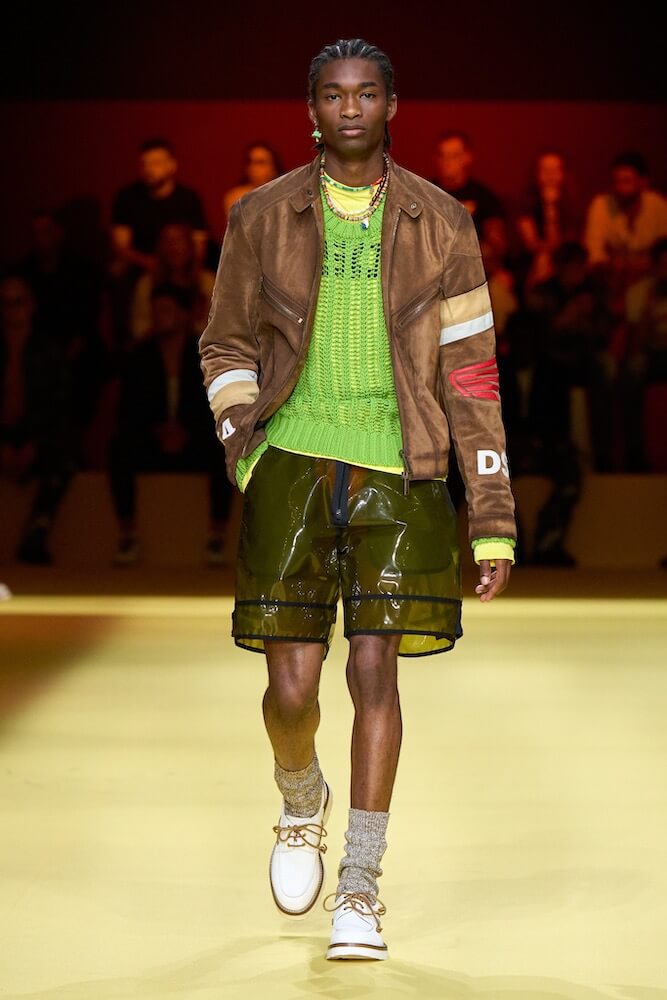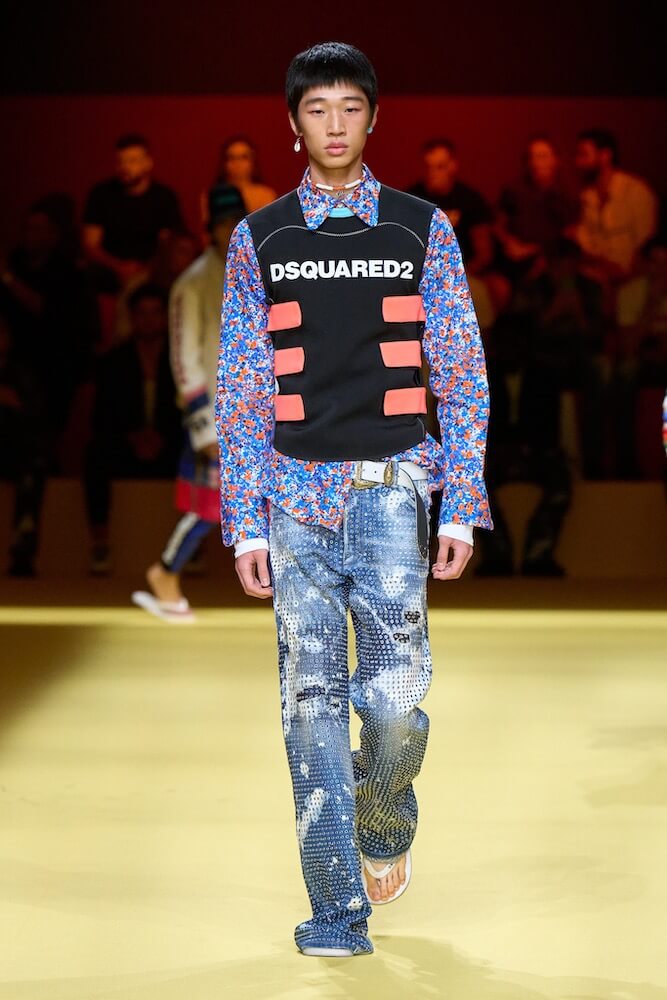 Surf's up! The Dsquared2 twins might've shown in Milan this season, but their sights were set on Jamaica. Held in a vast, tangerine-tinted show space in the south of the city, the pair concocted their own surfer wardrobe which could take any wearer from the sand, to the sea, to the city, with ease.
Armoured with suncream as warpaint, their wave riders came clad in silky sarongs printed with sunsets and extra baggy Bermuda shorts, paired with casual blazers and swollen crochet jumpers, all in vivid hues.
A collab with Honda saw the motor brand's logo spliced with easy-going denim and plastered onto tees. There was also a team up with the Bob Marley Foundation. The reggae legend's portrait came printed onto tops and cross body bags, worn alongside jeans appliqued with marijuana leaves.
As Dean and Dan picked off their flip flops and walked the catwalk in matching ankle bracelets and Marley tops to take their bow, the joy in the room was infectious. Cowabunga, indeed.
Photography courtesy of Dsquared2.