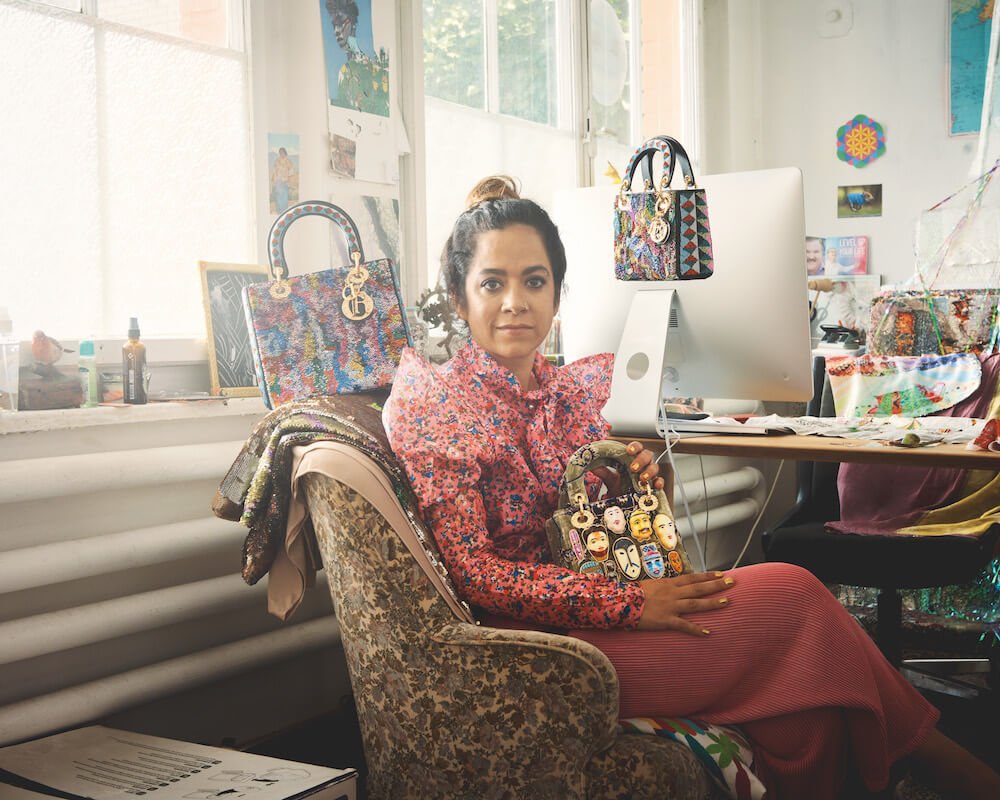 If you didn't already know by now, Dior Lady Art is a collaborative scheme set up by Maria Grazia Chiuri which invites artists from across the world to reinterpret the classic Lady Dior bag. Each talent is given free rein to render the stable accessory in their own unique style, making each bag not only a piece of art, but an outstanding product of Haute Couture savoir-faire, too.
The fifth iteration of the collaborative scheme sees the Parisian house scout 10 artists from all corners globe, quite literally. Talents from as far as China, India, South Africa and Madagascar have each transformed the Lady Dior into beautiful, distinct entities, whilst still celebrating the features which make the Lady Dior a true object of desire. From Chris Soal's emerald jewelled fantasy and Judy Chicago's trippy, iridescent creations, to Joël Andrianomearisoa's scaley nylon outer shell, these international visionaries are making the sort of priceless art you can sling over your arm and carry through the everyday. Who needs expensive frames when you can just be your own walking canvas?
Top image: Olga Titus by Florian Kalotay. You can explore the fifth 'Dior Lady Art' collection here.