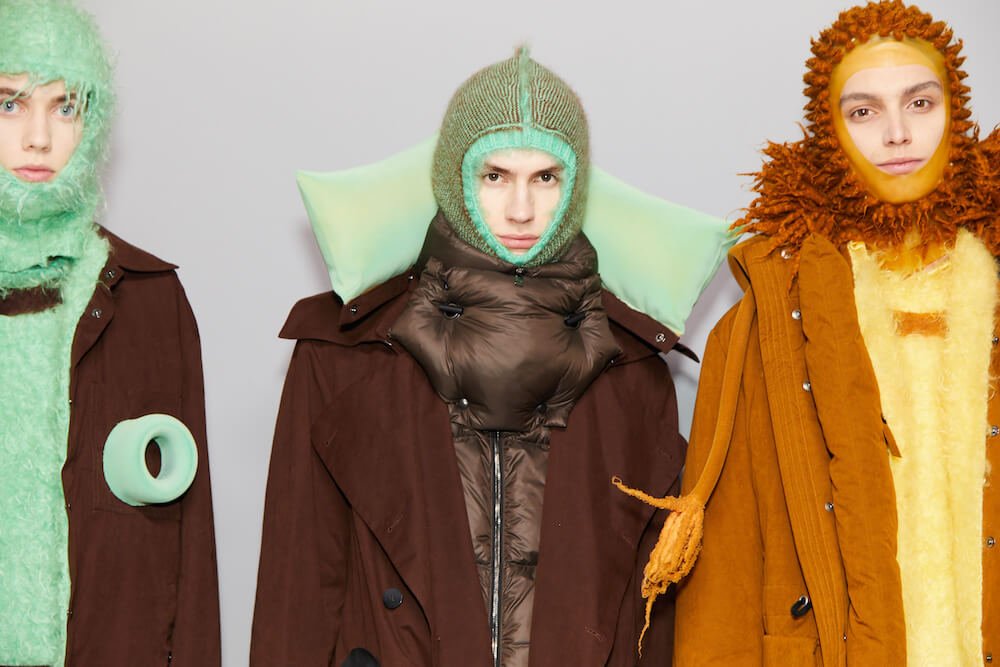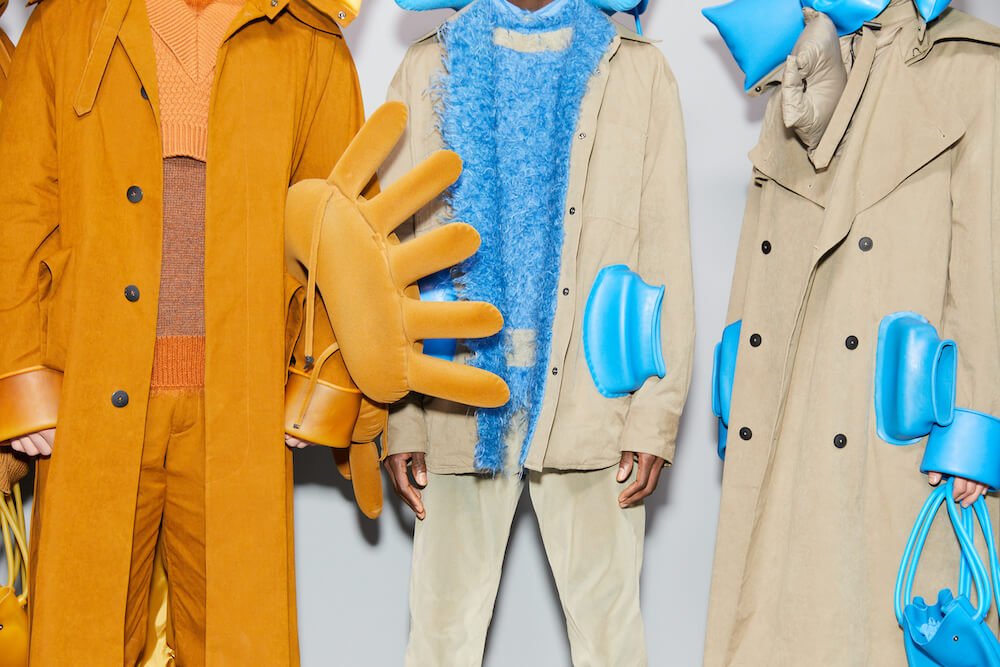 It was always going to be an emotional one. Craig Green's catwalks have harnessed the power to leave audience members in floods of tears in the past. But after a two year hiatus, the designer's comeback show yesterday afternoon felt especially moving. Far out in East London, the fashion pack trekked to a soon-to-be demolished warehouse – a stone's throw away from Green's studio – for the designer's first physical show since January 2020. The anticipation was palpable.
Hibernated through the various stages of lockdown, Green's boys reemerged in protective tracksuits seeping with moss-like clusters of fuzzy wool, shielded in giant sheets of latex that were cocooned around the body. Through lockdown, our desire to wear clothing for the enjoyment of others swiftly switched to what felt best of us. Green took to reversing mohair knits so the wearer could feel the pillowy softness on their own skin, worn under protective parkas and glistening workwear twinsets with swollen pocket valves.
Many of the fabrics on display demanded to be touched, but their inflated insertions spoke of a need to proceed with caution. Created with a UK-based factory which specialises in diving equipment, the designer envisioned inflated casings for his newest Adidas Originals team-up, with models carrying pumped up bags which resembled lifejackets.
In his show notes, the designer spoke of reaching new horizons. Trudging in bulbous shapes, his procession of rainbow-clad "travellers" felt triumphant. Heroic, even. They've survived the storm, better times are ahead.
Photography courtesy of Craig Green.