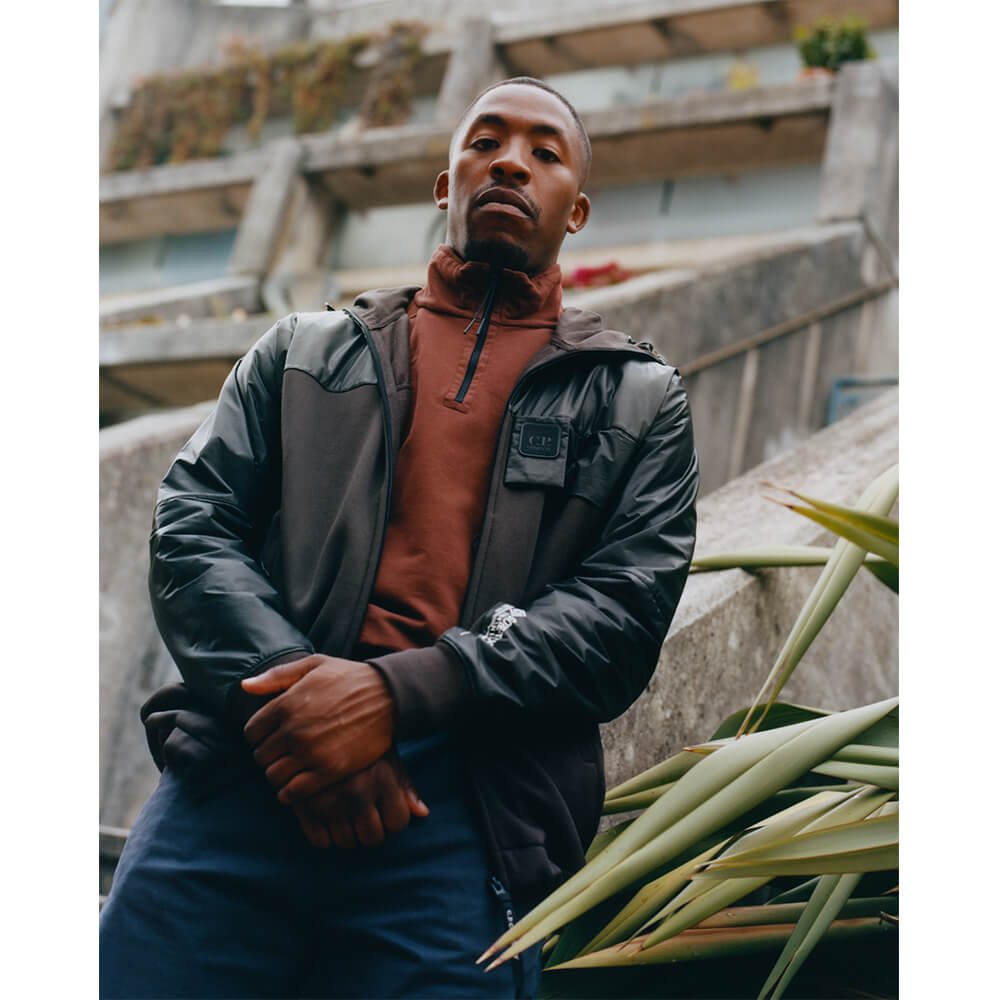 C.P. Company and Gore-Tex are two pillars in the outwear industry. Each is as staple to the modern man's wardrobe as ketchup and HP are to your dining room table. One a legendary apparel brand founded by Italian mega designer Massimo Osti, the other a highly technical, waterproof fabric that repels liquid water whilst allowing vapour to breathe through easily. Every lad into their clobber will be fairly familiar of the two, yet the C.P. Company and the Gore Company have never thought to join forces. Until now.
For the very first time, the two brands have teamed up for a special capsule collection as part of C.P. Company's autumn/winter 2020 collection. The Gore Company has remastered the Metropolis Jacket – a C.P. staple – alongside a high neck sweatshirt, two hoodies and another lightweight jacket, as seen modelled here by spoken word poet James Massiah.
Each of the pieces features the new Gore-Tex Infinium™ technology, where water literally bends and runs straight off the outer shell, meaning each piece stays light whilst keeping the torso nice and warm.  With lockdown: the sequel set to commence less than eight hours away, you're going to need something to keep you dry on your one-permitted walk each day – you may as well look good doing it, ay?
Photography courtesy of C.P. Company. The C.P. Company AW20 collection is available online here.