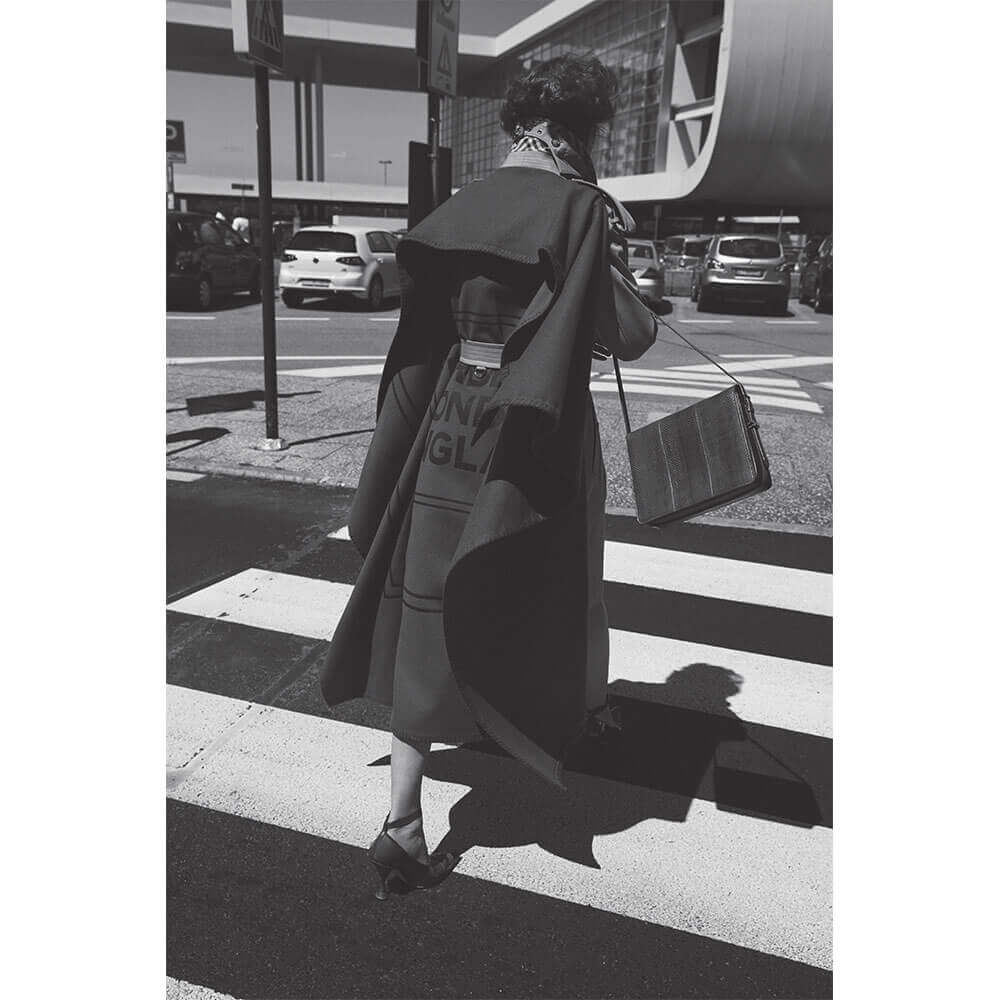 In 1968, the American tobacco company Philip Morris came up with one of advertising's most memorable slogans, created by the famed Leo Burnett Agency, to publicise Virginia Slims, a new cigarette brand aimed at the American market. It was a huge success. It was clever, but also it targeted the new woman: educated, urbane, travelled and increasingly involved in feminism. It said, "You've come a long way, baby". But in fashion, one clever piece of copy rarely has any great effect. The reason that this one did was because it came at a social moment when female power was a growing force with American women. And, as every advertiser knows, timing is everything.
In fashion, all changes require exemplars, people who, because of social position and often wealth, are able to create envy and convey hope to those who have neither. Historians point to courts as leaders of style. The extravagant dress in Elizabethan times continued through Versailles and was the wonder of all who beheld it. But as wealth diminished in the early years of the 20th century, and royalty became rather less important as fashion leaders, it was socialites – whose appearances in glossy magazines were not only regular but also international – who became the fashion reference for middle-class women. Led by America in the 1950s, the most egalitarian and wealthy country on Earth, the new fashion leaders were the high-profile society women of New York who became the exemplars for their sex. By the time the 1960s dawned, they were – to steal an unforgettable expression shared with me concerning another subject by Diana Vreeland, the editor-in-chief of US Vogue – "just beginning to prance". And how!
The time and the place were right but, most importantly, so was the city and the mood. But even more crucial was the fact that New York had the designers, the editors, media and "hangouts" for the display that high fashion wants – and, of course, a great deal of the money (real money!) that it needs, in the hands of a very special Upper Manhattan clique. They were the "ladies who lunch,"  to use the immortal expression of John Fairchild, the waspish and implacable owner and editor-in-chief of WWD, which he made the essential must-read for those very people. Who, despite their position, feared his every judgment. It's easy to imagine the breakfast anxieties in the ritzy apartments on the Upper East Side: "Am I in?", "Is it going to be kind?", "How much space is he giving to my friends?" No wonder breakfast consisted of a black coffee and some fruit, and no wonder also that Tom Wolfe coined the expression "social X-rays" to describe them.
The ringmaster and whipper-in was Vreeland, whose word on taste was final. And they listened. Why wouldn't they? She published unbelievablyflattering pictures of them by the most powerful fashion photographers of the time: Richard Avedon, Irving Penn and David Bailey. And yet she could be brutally frank. Two examples from her editorial meetings will show her measure. A carefully crafted feature was dismissed with, "Dull, dull, dull, dull," accompanied by the rattle of the multitude of bracelets, one of her trademarks, as she raised her hands in horror. Again, she once opened another editorial meeting by sharply saying, "If anyone has anything stupid to say, will they please step outside?" I adored her, but it was always tinged with a touch of fear as to where her quixotic brain would go next. I once stupidly asked her, off the record, what she thought of American fashion. She frowned and replied, "American fashion? There is no American fashion. Seventh Avenue makes clothes. Quite a different thing." End of conversation.
The ladies who lunch (LWL) would not have entirely agreed. They were regular customers of Norman Norell and Adolfo and, of course, they loved Bill Blass, Halston and Oscar de la Renta. For very special occasions they would go to Valentino and Hubert de Givenchy, who the very favoured were permitted to call by his Christian name (which they pronounced "Ooobear" in awed tones). Very occasionally it would be Yves Saint Laurent, but as his prices were astronomic and his rigorous cut was unforgiving, the event had to be a knock-out and have a presidential host even, preferably a foreign head of state. Although she was neither, they adored Diana, Princess of Wales, as much as, if not more than, their own "royalty" – Jackie Kennedy, who once hailed one of her design favourites with the cry, "Valentino! Live forever!"
So who were the LWL? Well, obviously the very, very rich – either through wise marriages (what's love got to do with it?), astronomic divorce settlements or because Daddy owned railroads, steelworks and all the big money-spinners that enabled their daughters to buy the top real estate and employ the most fashionable interior decorators, gardeners and caterers in order to keep the gossip pages interested.
Fairchild could not only be quixotic too, his judgments were extremely personal. He had a marvellous way with words – and he was fearless. It didn't matter who it was, nor how wealthy they were, if he thought a person needed a slap down, he would give it out – in spades. In a way, he treated them as though they were chorus girls or movie stars in his own production, and he gave some of them his own nicknames: Kennedy was referred to as "her elegance", but for Princess Margaret it was "her drear!"
So how did the LWL spend their days? Well, like all rich women, they filled the time with phone calls, gymnasiums, beauty parlours, getting dressed and, of course, lunching. But they also found time for charities: institutions such as the Metropolitan Museum of Art and the New York Ballet benefited enormously from their genuine hard work – as they themselves did at the gala receptions and dinners their money funded. But it was lunch that was the real highlight of most days and which, of course, made these women famous beyond their own circles. But lunching was not a relaxing experience. It was the time when social status was decided, and it was the maitre d's who made the decisions of places like Le Cirque, Mrs Nixon's favourite venue, or the bar room at the Four Seasons, whose own overseer, Julian, knew everyone (and possibly the state of their bank balances). The ladies were not interested in food, of course. Their eyes were focused everywhere except the plates in front of them as they watched the door, who came through it and where they were placed in the room. That was the infallible "in"/"out" indicator.
The LWL made "good" marriages but did not appear with any regularity with their husbands, who were usually too busy making money or being cosseted by their mistresses to take much interest in their wives' social lives. The gap was filled by an almost unique New York breed: the walker. No "swan", as Truman Capote christened them, was fated to arrive alone or with a female friend as company – there was a wide choice of walkers for them to pick from. Social figures such as Jerry Zipkin were best, although at a push (and the sign of a husband soon to be dumped), it could be an up-and-coming artist, soon to be "down and forgotten", the occasional European prince over on a visit, a Brazilian polo player in town at the end of the season or, even, for a casual evening out, a famous Italian tennis coach, to be excused with a whispered, "Oh! Those legs, darling! Too divine!"
It was an amazing time and I do not know why it died, but it did, leaving satirists, moralists and women who did not have the squillions of dollars needed to enjoy the brief life of the Versailles of America feeling strangely bereft. Fashion packed up its tent and moved onto the next camping ground, as youthful energy, sexual mores, pop music and a degree of seriousness changed the face of America. Grunge was just around the corner and the LWL were history.
Photograph by Stefano Galuzzi, styled by Tanya Jones for Issue 63. Taken from Issue 63 – MONIED, SOCIETY, SUBMIT – on newsstands now.