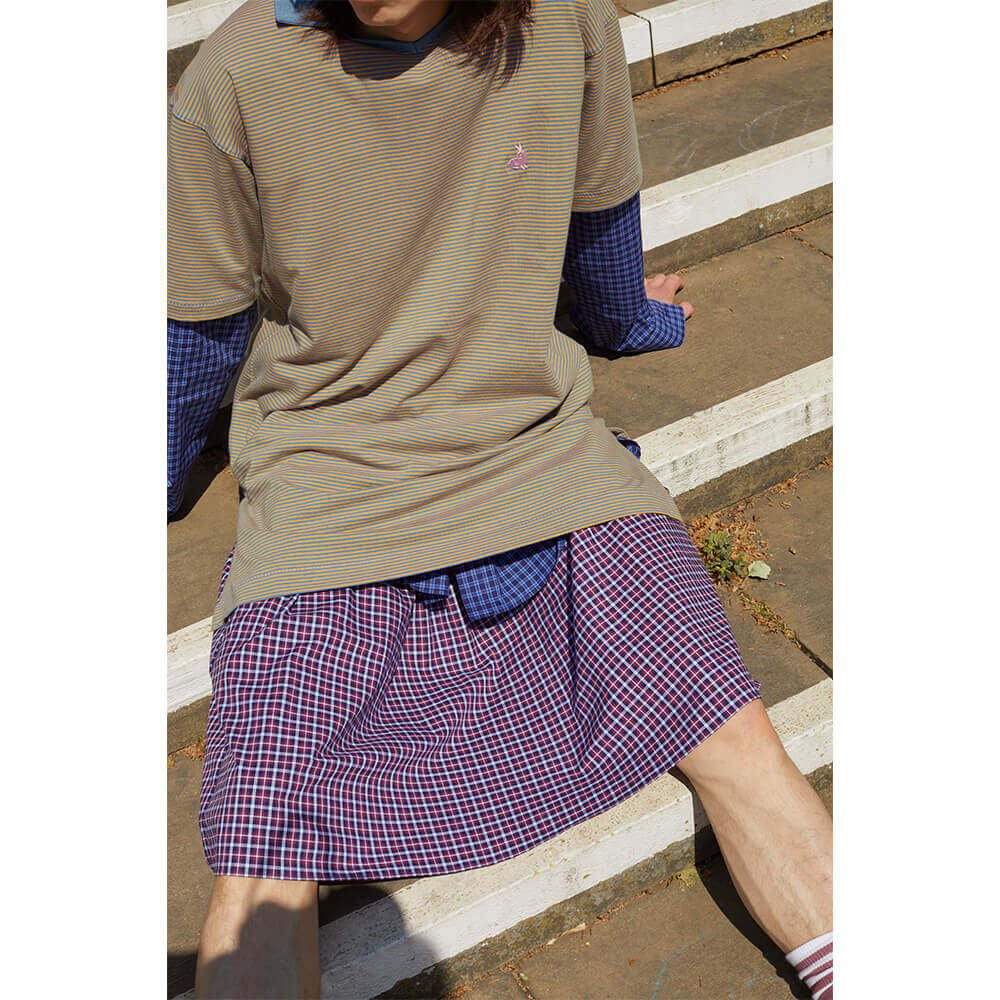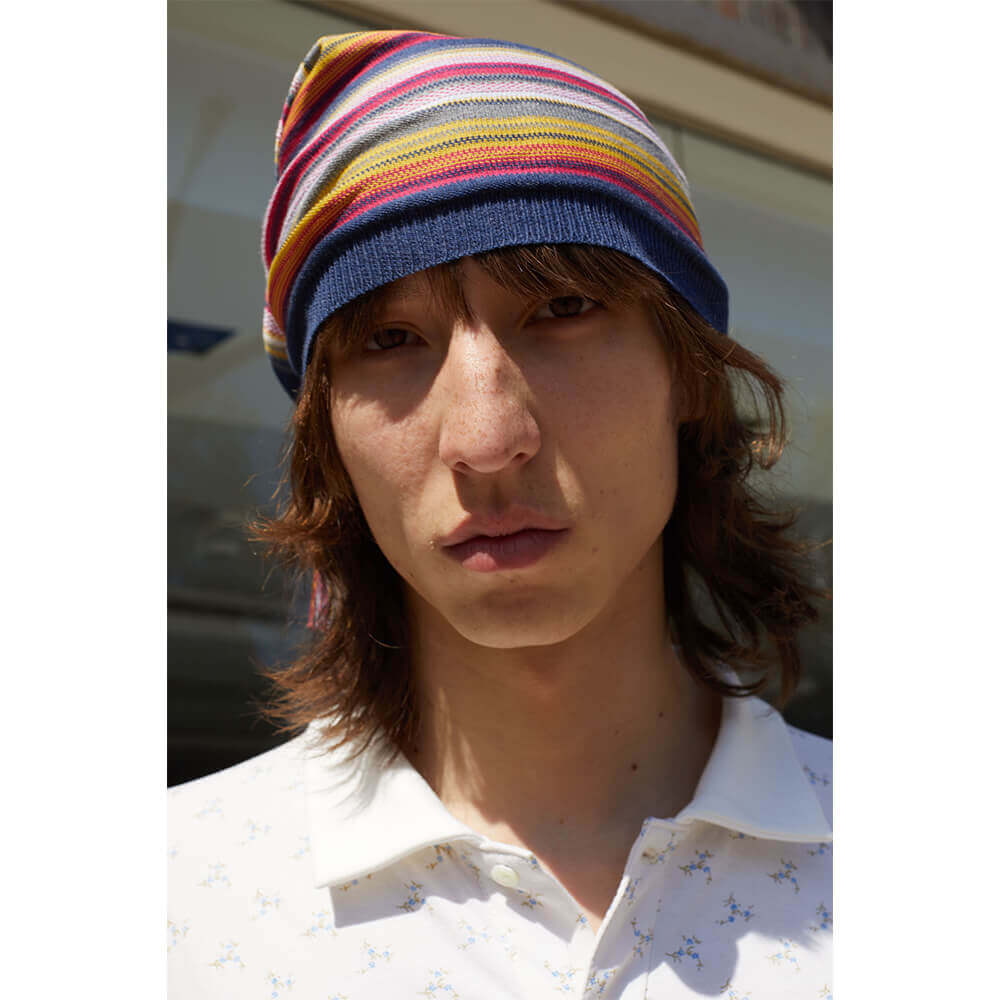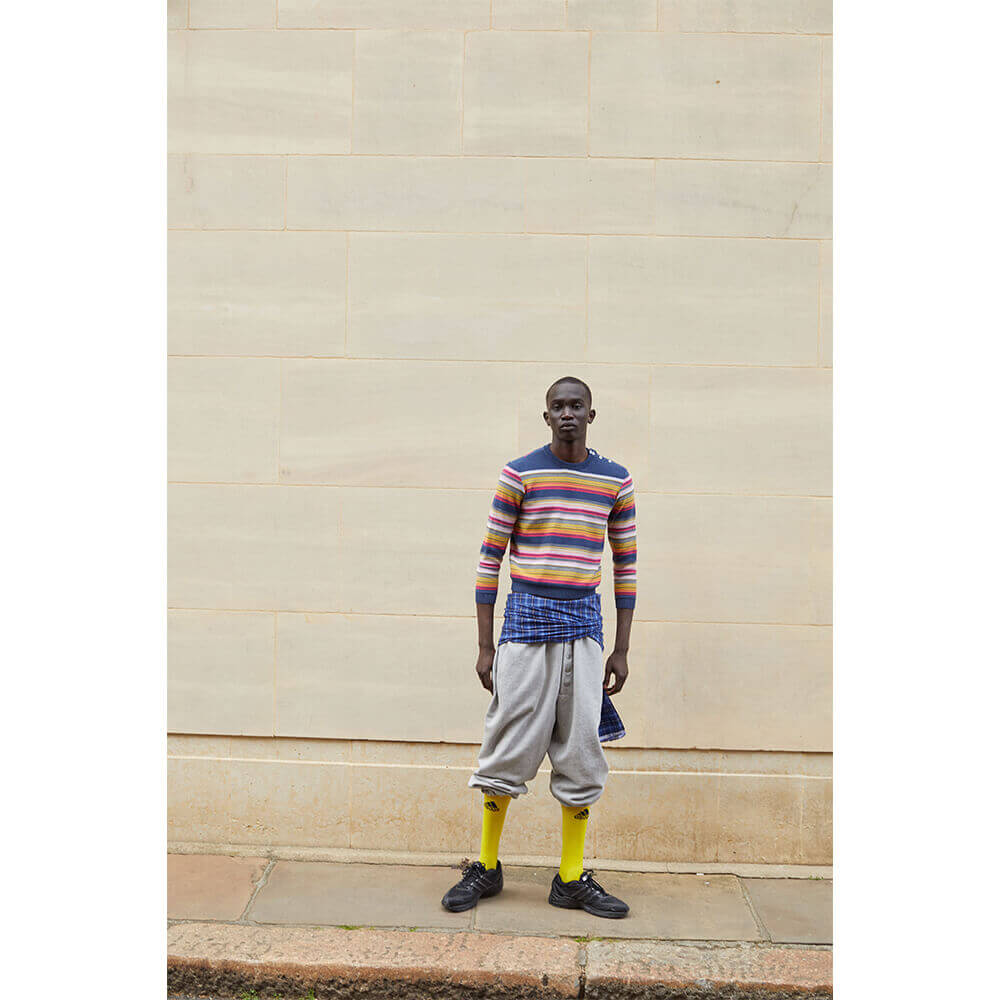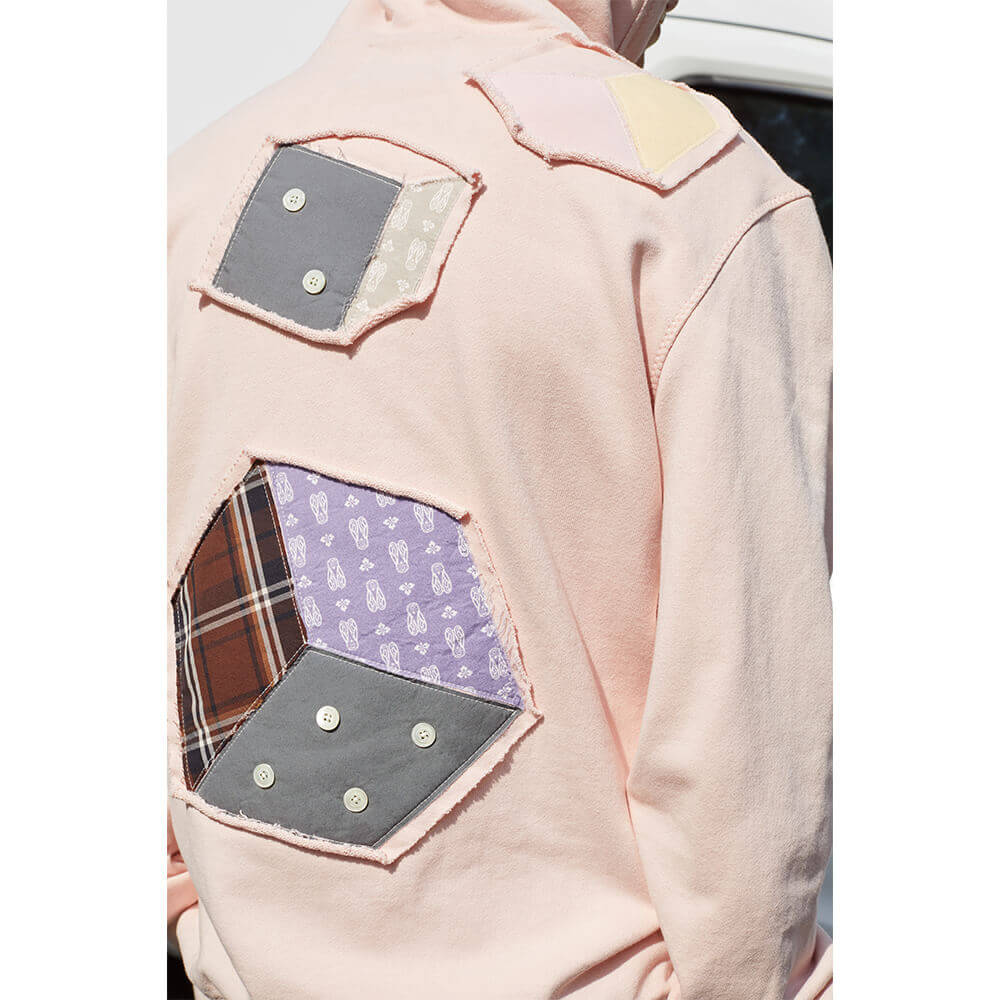 "Sportswear, heritage and a tongue-in-cheek outlook on modernity." This is how Chloé Nardin firmly describes her namesake label, which was founded in 2021 following her graduation from Central Saint Martins' prestigious MA design course. Hailing from France but now based in London, Nardin's work is defined by unexpected youthful, sporty cuts and beautifully crafted, quintessentially cool clothes. Her quest is to etch a progressive, tender portrait of masculinity.
Growing up in the French suburbs, her cosmopolitan upbringing has amalgamated with her metropolitan adulthood – leading the designer to take a critical look at the sartorial codes of her birthplace. With every leisurely garment she creates, Nardin aims to contest the clichés of Gallic style associated with the French-girl archetype and what is considered to be "Parisian Chic", offering a cheeky perspective on activewear design injected with the romanticism of traditional Mediterranean textiles. 
Inspired by the notion of indulgence while examining her current likes and obsessions, the designer is often persuaded by what crosses her path on the internet. "I believe a lot of my work is just about being in tune with what's going on, you know? I collect images, archive them – part is historical or archive content, the rest is internet junk," she says. "I have no prejudice when it comes to imagery, even a meme is a testimony of time and to me, a pretty serious piece of research."
Aptly dubbed Aurore – which in French means "Twilight" – Nardin's first body of work since collaborating is a kaleidoscopic vision of modern menswear. Set to be shown at the upcoming Paris Fashion Week Men's, the collection's knitwear is evocative of streaked cotton candy skies. While patchwork playing dice made from last season's cut-offs, metamorphose into an emblematic motif and more subtle lines are drawn to the mystique of grungy Nirvana frontman, Kurt Cobain. Nardin says, "I was drawn to grunge this season as to me, it represents in fashion an irreverence toward genre and a sort of fluidity that still remains masculine." Also influenced by skate culture and noughties hip hop, the archetype of the Chloé Nardin boy is simultaneously tough and smooth like a graceful city prince.
The sophomore collection also debuts a fresh brand logo depicting a two-dimensional bunny with an elongated, slightly distorted body that feels reminiscent of Playboy. Drawing on the odd particularities of hares in French mediaeval, 16th century tapestry, folk art and its iconic American counterpart – juxtaposed with Playboy's less cutesy, more flirty and 'cool' bunny – sentiments of romanticism melt into the streetwear proclivities seamlessly. 
What's more, the accompanying campaign – art directed by Clarke Rudick, with styling from Gary David Moore – is a candid and sensitive rendering of urban masculinity referencing the camerawork of Anders Edström and Juergen Teller, as well as '80s Hans Feurer campaigns for Kenzo. "Rudick really is my left brain," Nardin says of her friend and colleague. Through the effervescent look book pages, Chloé Nardin comes to life: uninhibited and tranquil. 
Photography by Benedict Brink.