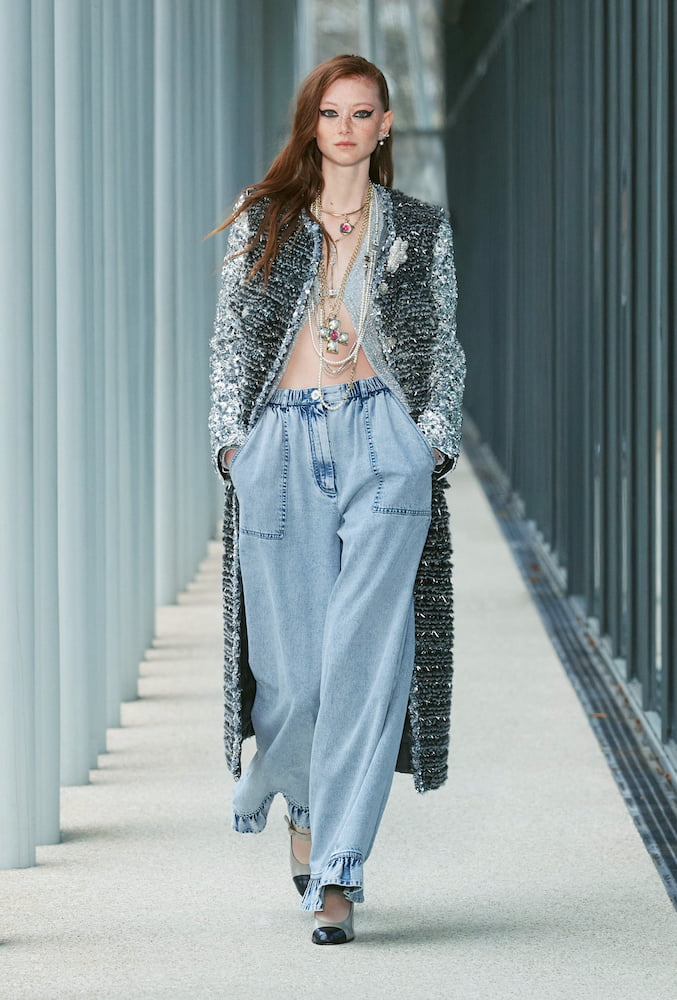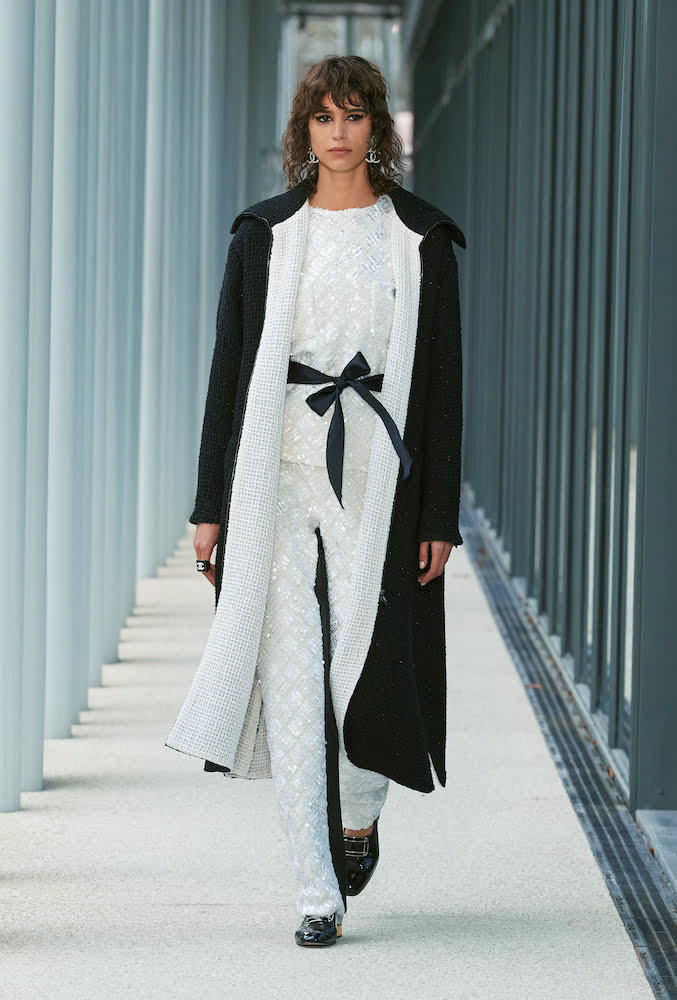 Chanel has given Paris a striking new symbol of modernism and craft. Le19M, a vast complex, designed by architect Rudy Ricciotti, is the new home of several specialist craft ateliers, owned by Chanel. The brand inaugurated the new building by transforming its glass-walled gallery spaces into the venue for its Métiers d'Art show, which celebrates the artistry and flair of the likes of embroiderers Lesage and Atelier Montex, the goldsmith Goossens, the hatter Maison Michel, the feather worker Lemarié, the pleater Lognon, and the shoemaker Massaro.
With a façade festooned with ribbons of white concrete, the building brings together age-old techniques in an ultra-modern setting, which mirrors Virginie Viard's youth-centric approach to the clothes.   
"Very metropolitan yet sophisticated," she said of the tweed jackets with sweatshirt sleeves, 'Chanel' rendered in graffiti-style embroidery in coloured beads by Lesage. Heritage tweeds were worn with chunky knit bandeaus, and double-C's, sprinkled liberally over cardigans and joggers, will appeal to the logo-obsessed new generation. Frill-hemmed, flared jeans, knitted onesies and drop-waisted skirts brought an easy-to-wear contemporary touch to what was a highly crafted look.
Just how intense is the handwork? Before the show, some guests were taken on a guided tour of the ateliers by house mega-fan Pharrell Williams and models wearing the collection. They saw the artisans in action and witnessed the hand-made skill that goes into creating everything from buttons to gold chains, lavish floral embroideries, sequin encrusted bags as well as the famous Chanel quilting. Le19M isn't just a building, it's the heart and soul of the brand.  
Photography courtesy of Chanel.