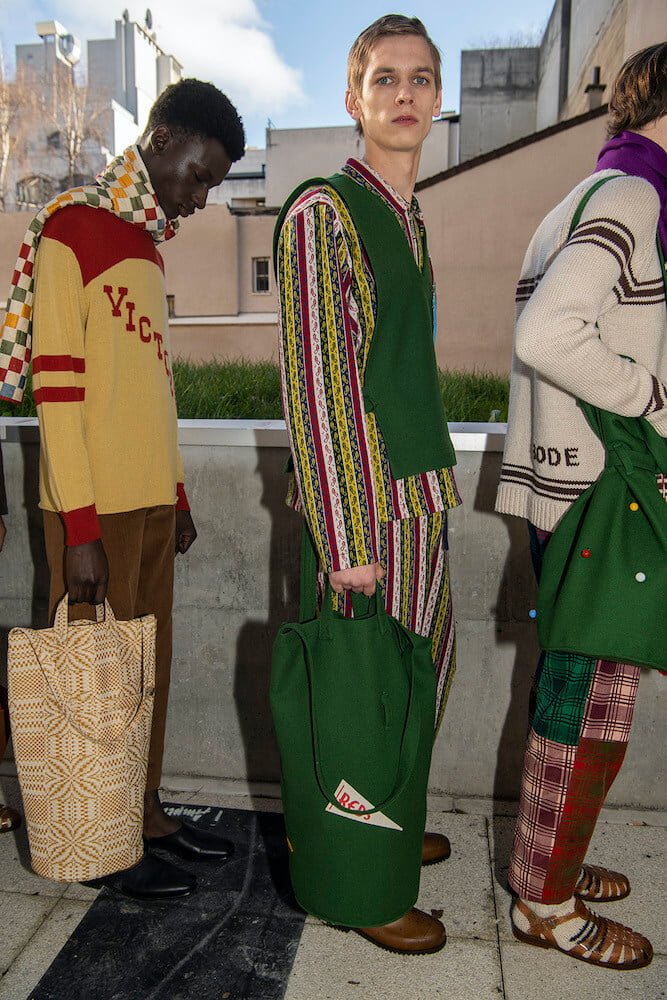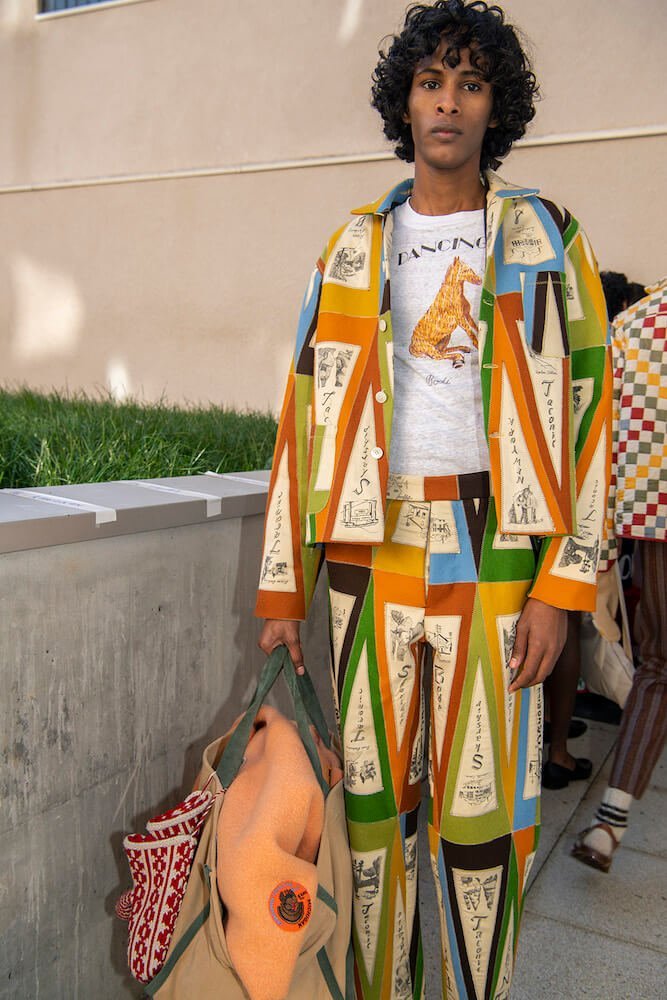 To rely on a much overused expression, Emily Adam Bode offers a lifestyle. You don't necessarily need to be interested in fashion or follow Paris Fashion Week to desire the garments she makes. They're nostalgic, poetic and beautifully made, using mostly found objects and vintage textiles which are then reworked through traditional techniques into whimsical menswear. Titled The Education of Benjamin Bloomstein, after Bode's friend and collaborator behind the design studio Green River Project, the Bode AW20 collection explored the imagination of her work in the great outdoors, as told through Bloomstein's adventurous life. Referencing camping, fishing and Boy Scouts' uniforms, the garments carried a decidedly more functional note than their romantically fragile discourse. 
In the show notes, Bode narrated the exciting life Bloomstein experienced – from attending a small alternative school located in an old Shaker Village through writing poetry about dogs and growing up at a Waldorf school and biodynamic farm in upstate New York. And that's all before he hit his teens. But even if you didn't know all this information, you could trace the references Bode used to a boyish sensibility thanks to its fine use of details. Flags turned into full twinsets, colourful marbles came clustered as necklaces and fish transformed into holdalls. As part of her effort to win in the 2020 Woolmark Prize finals which are taking place in February, the American designer presented  art-deco-inspired hand-beaded bowling shirts and coats crafted from hundreds of individually crocheted merino wool fleurettes. And something new for all us superfans too – the Bode House Shoe marked the brand's footwear debut. Inspired by the comfort of domestic interiors, they are part of a partnership with Plasticana, a 100% recyclable hemp-based shoe producer from France. 
Photographs by Jason Lloyd-Evans.