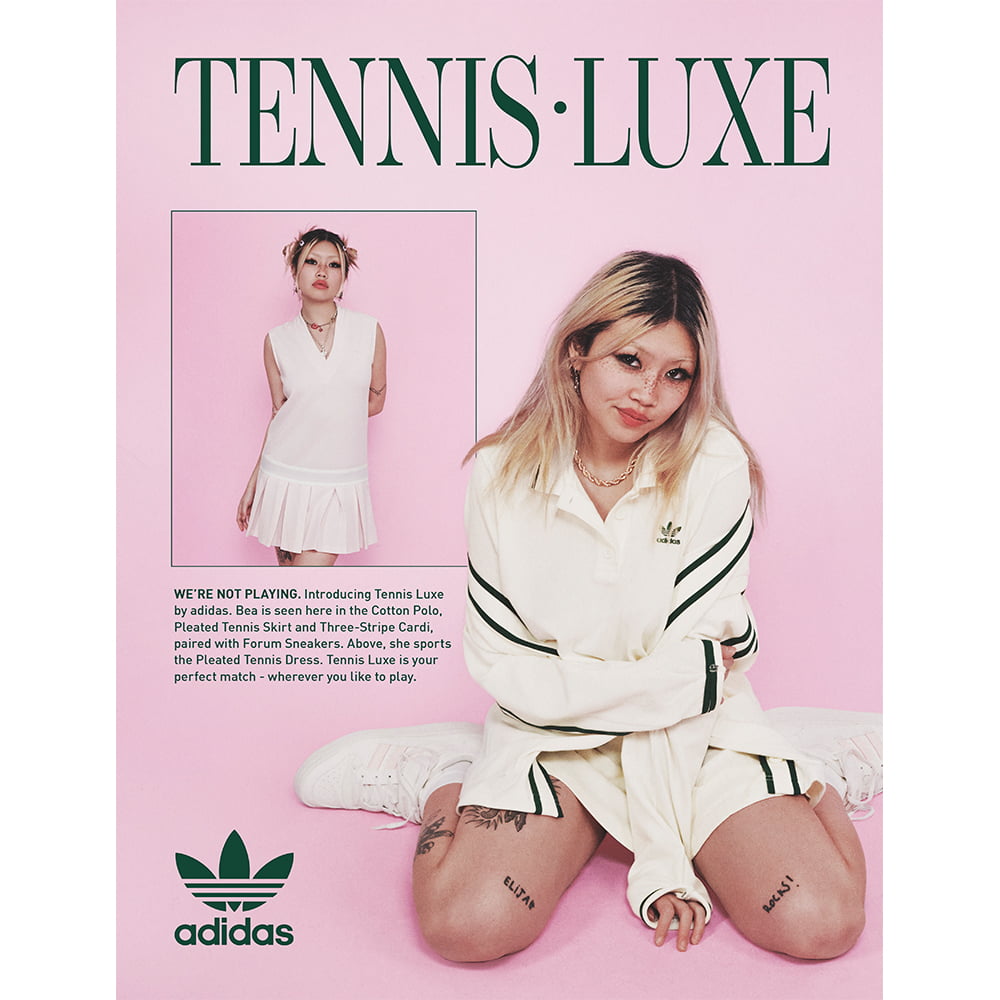 How does it feel to conquer the world from the four walls of your bedroom? Ask Beabadoobe, the 20-year-old musician who went from a SoundCloud sensation to the pandemic's biggest popstar in a matter of weeks. Signed to independent London label Dirty Hit – home to The 1975, Wolf Alice, Rina Sawayama and more –  the Filipino-born British singer-songwriter first made a splash across the indie sphere with 'Coffee'; the gentle love song she self-released back in 2017. Fast forward two years and a chipmunked sample of the song forms the basis of Canadian rapper Powfu's 'Death Bed (Coffee For Your Head)', makes the rounds on TikTok and garners nearly 981 million streams on Spotify. All while the rest of were botching up our lockdown banana bread…
Releasing her debut full-length album, Fake It Flowers, last October, Beabadoobe – real name Beatrice Laus – has became a hero for misunderstood teens across the globe. Not only for her introspective lyricism, but her style, too. Beabadoobe looks as if she's been plucked straight out of a Gregg Araki coming-of-age flick, telling The Face last year that she looks to Miki Berenyi of the seminal shoegaze outfit Lush and The Smashing Pumpkins for her outfit and hair choices.
Already fronting the first campaign for Marc Jacobs' Heaven line back in September, Beabadoobe was recently revealed as the star of Adidas Original's new Tennis Luxe campaign, alongside the likes of Maya Jama, Henrie Kwushue and more. Here we caught up with the rising star for a quick chinwag.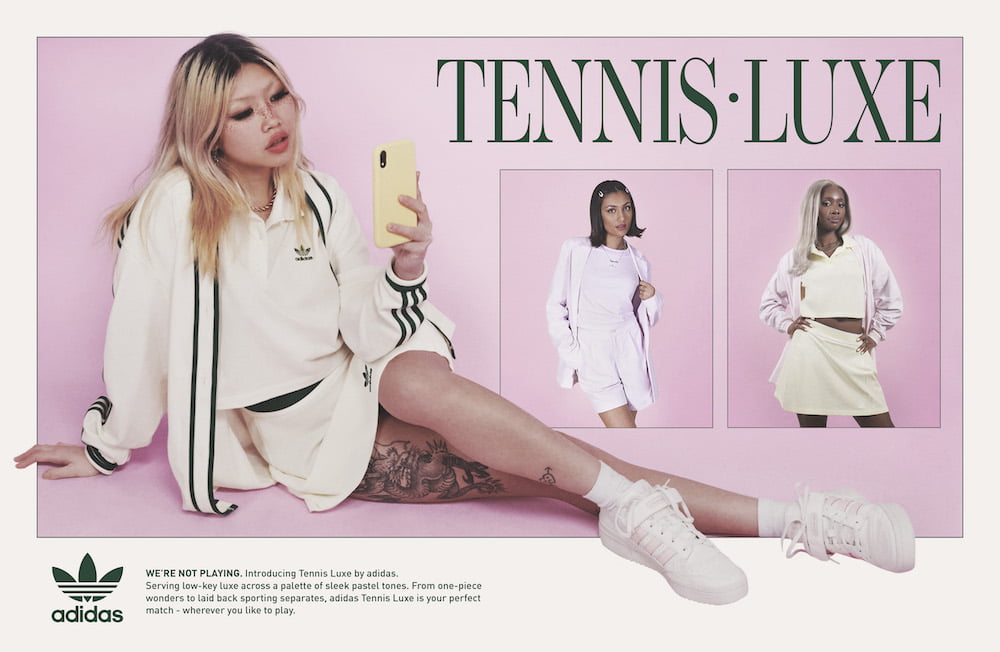 How have the past 12 months been for you? 
"Hey! The last 12 months have been a real rollercoaster and I'm sure it feels like that for everyone. Of course, about a year ago we went into our first lockdown which has been difficult but there's been some amazing moments, some ups and downs. But when I look back to the last 12 months, I've been able to write and record and stay busy and creative. I also released a run of singles and videos that I love and released my debut album Fake It Flowers that I'm incredibly proud of."
You not too long ago dropped your new single 'Last Day On Earth', can you tell us a bit about the concept for the song?
"Yes, I love this single. I wrote and recorded it on a farm with Matty Healy from The 1975. It was our first time working together – really my first time co-writing properly and it was a fun experience and atmosphere. We went for a change in the sonics and sound of the music. Kind of psychedelic and bit UK 'baggy' on the rhythm and guitars. The concept was basically all the things you would have done if you knew it was the end of living our old 'normal' life, before lockdown and the Covid pandemic. It's thinking of it in a way that's from the perspective that you knew it was all coming, and you had one day to do things you want to do or just go crazy before our old normal life goes out the window."
You only brought out your debut album, Fake It Flowers, last October – have you finished working on the follow-up?
"The follow-up is finished now. It was done during the first pandemic and it's ready to go. I'm excited for people to hear it, hear the new songs and hear the sound and direction I went in. It's all recorded with Matty/George from The 1975 and my live band. So it's got a different feel from the album and I love it."
How have you found dealing with this massive new audience since 'Death Bed (Coffee For Your Head)' blew up on TikTok?
"I try not to take everything so seriously, I surround myself with really encouraging people so the idea of feeling the pressure from everyone is slim for me, which I'm very grateful for. Being able to be creative and to continue to make music makes all the numbers and popularity irrelevant, as long as I get to keep doing what I love."
As well as your music, a lot of your fans look to you for your style – how would you describe it?
"I'm not sure how to describe my style, I guess I do dress for comfort a lot of the time and because London weather is always so up and down, layering clothes is always so fun for me and I'm not afraid of colour, I also admire people who wear a crazy outfit even if they're only popping to the shop."
Who are some of your fashion heroes?
"Juergen Teller go-sees, Devon Aoki, Björk and Kathleen Hanna."
Where do you look for fashion inspiration?
"I look at my friends for fashion inspiration, or the girls from my favourite bands. I tend to steal a lot of my boyfriend's clothes, too."
How was it working with Adidas Originals on the Tennis Luxe campaign?
"I've always loved Adidas and it was such a great opportunity to work alongside them and also alongside the other girls in the campaign.I became aware of Adidas through my friends at school, I thrift a lot and I remember picking up a lot of vintage Adidas. I love the trainers, love how they managed to keep it super classic, almost nostalgic in a way."
Would you ever want to go into fashion more, maybe start your own line? 
"Yes definitely, I work on the clothes that are part of my Beabadoobee music. That's where I'm starting now with some cool designs and logos I like and you can find on my site, but I love fashion and follow it deeply as much as music and look to one day collab with brands and develop into a clothing brand if that works, while I'm focusing on more music. I'm working on the follow up to my follow up right now!"
Photography courtesy of Adidas Originals. Follow Beabadoobe here.