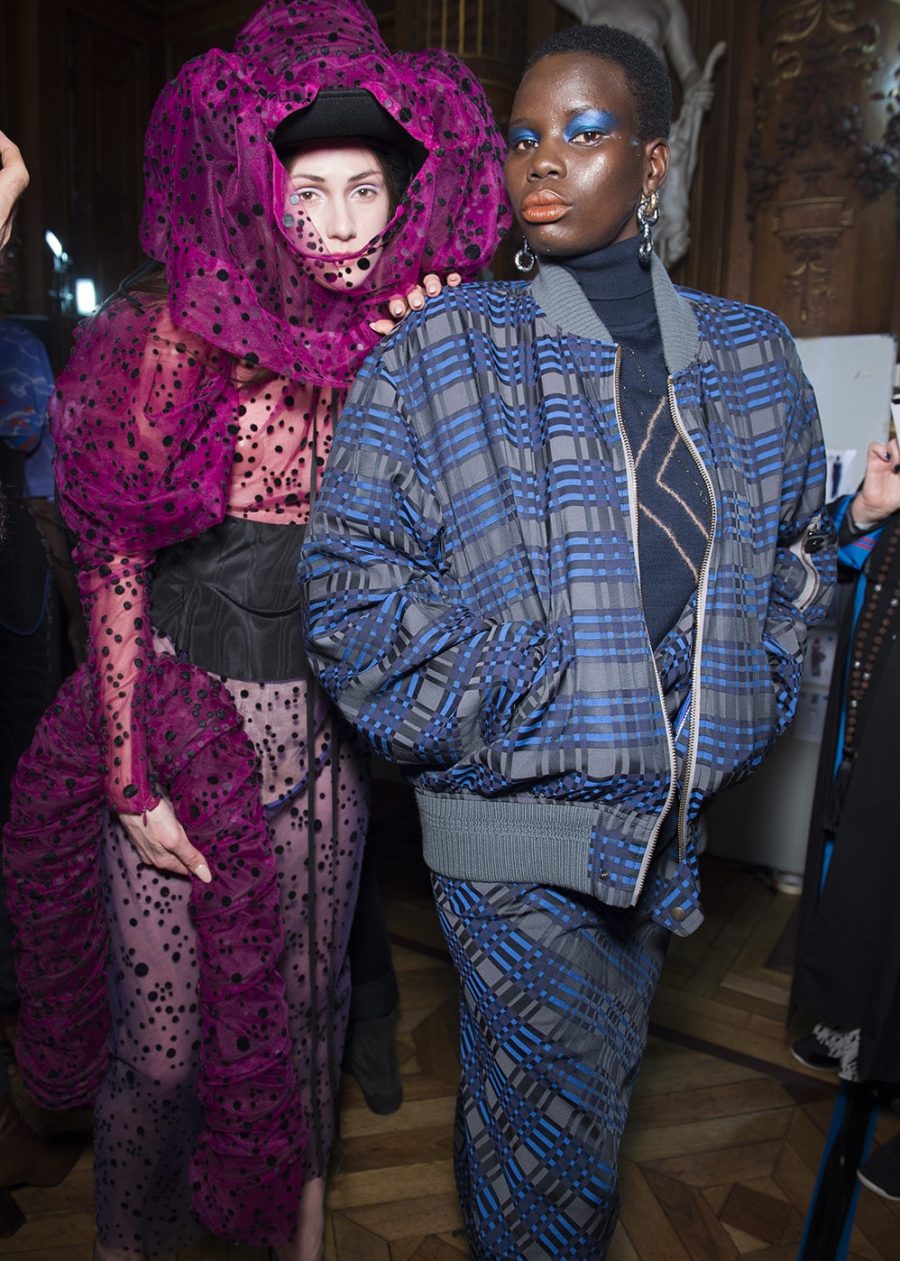 Everyone loves a Westwood corset. Vintage ones change hands for small fortunes on Pechuga Vintage but there's not enough supply to satisfy the demand. So it was good to see Andreas Kronthaler load his Vivienne Westwood catwalk with many fine examples. Bella Hadid in a draped swagged black 'bin bag' corseted mini dress worn over a cotton dirndl skirt set the tone – and the silhouette. There were waspies and full girdles layered over shirting or t-shirts. He even did unisex corset dresses which looked as good on the boys as everyone else.
Kronthaler collaged together old fabrics from past collections into new swaggering (and sustainable) silhouettes. One baggy floral velvet co-ord set could have been designed with Billie Eilish in mind. Kronthaler also collaborated with Buffalo on shoes made from recycled nylon and leather including chunky, reissued Westwood high-tops, from the nineties. By the time Bella Hadid reappeared in the finale dresses as a racy bride in sheer lace and a corseted basque, it was clear, this was Westwood for a new generation.
Photographs by Jason Lloyd-Evans.