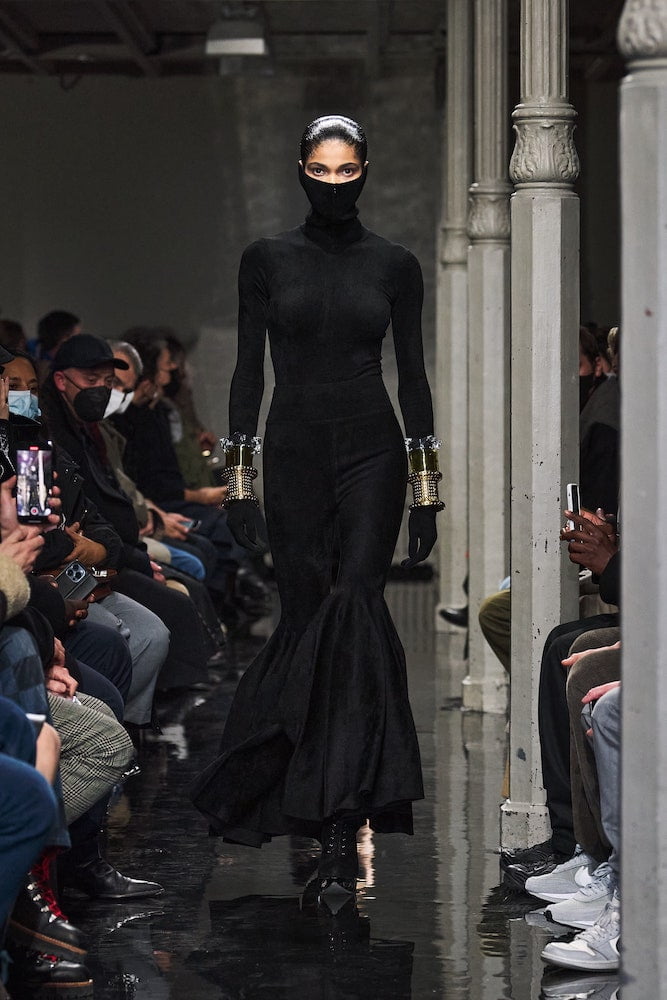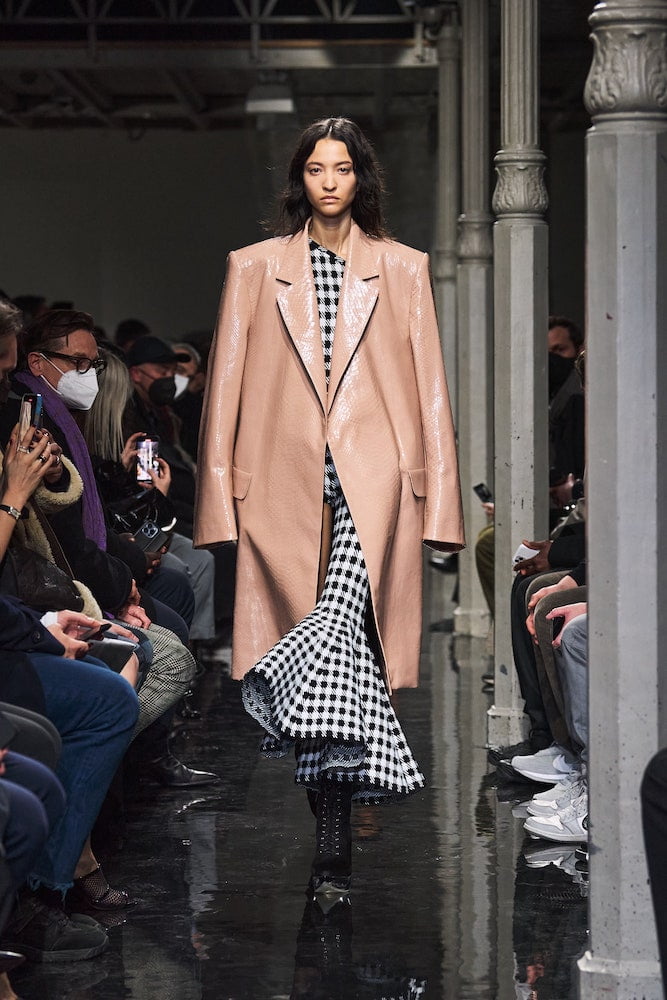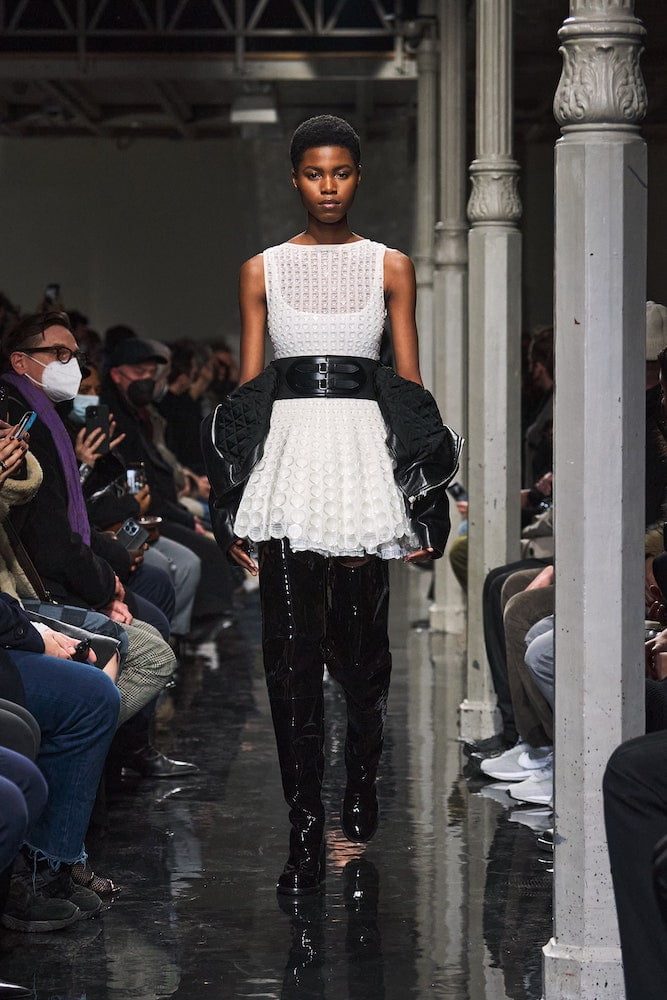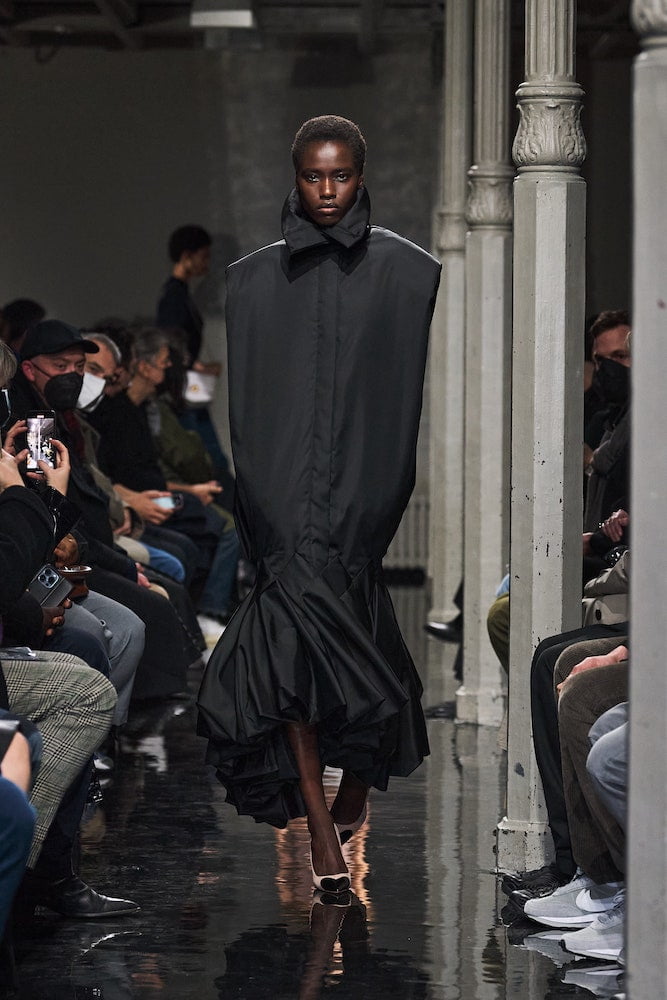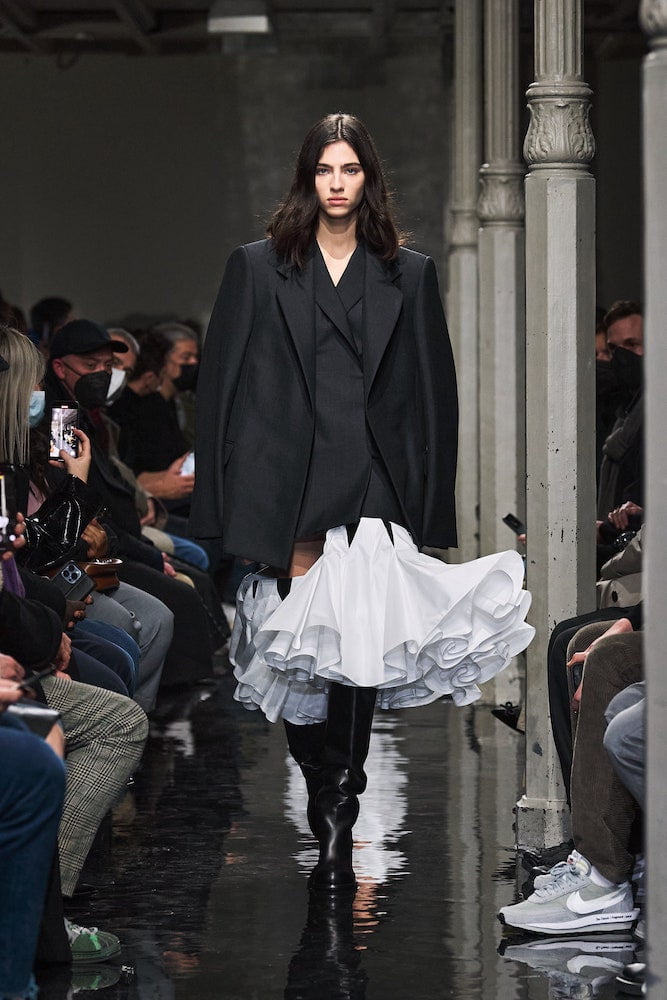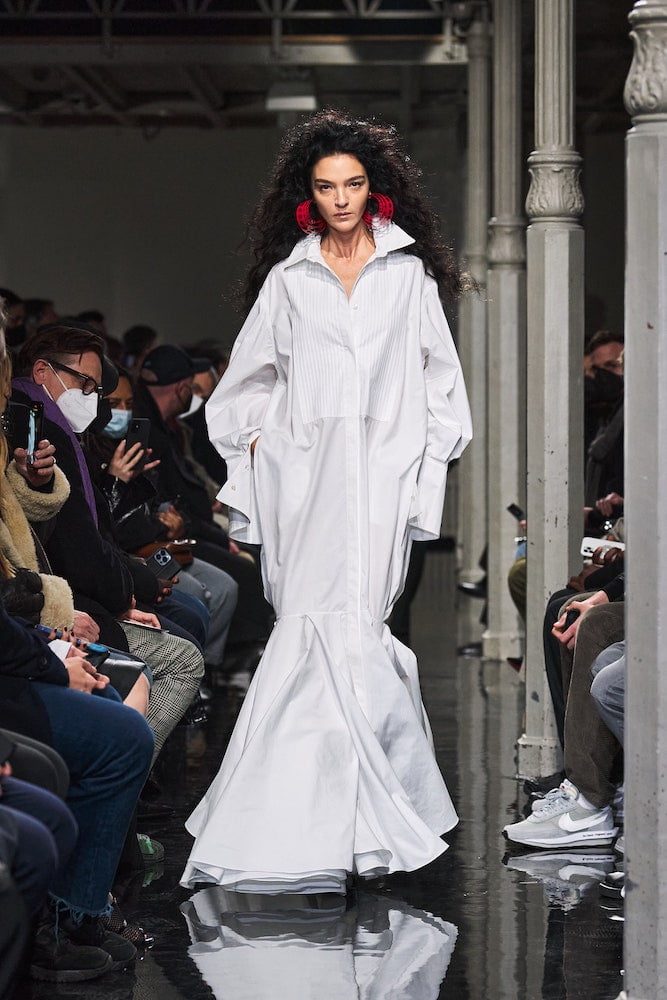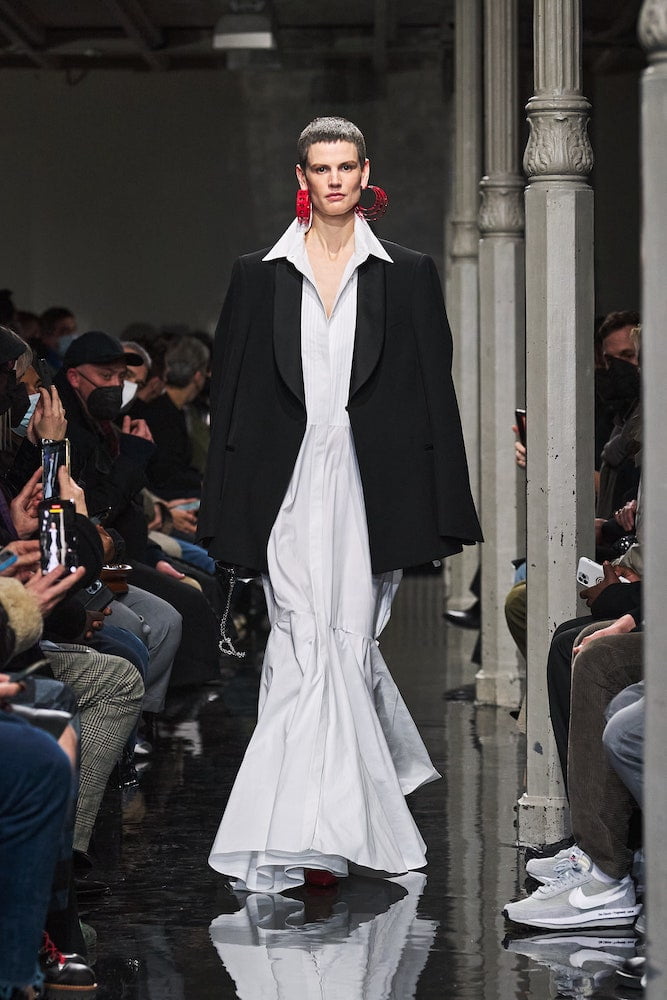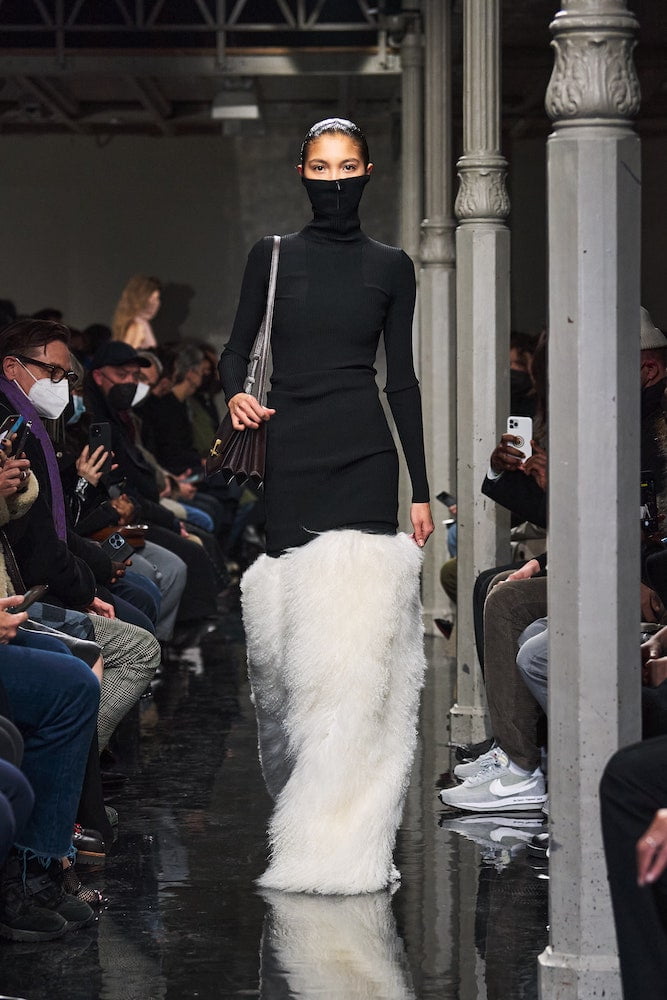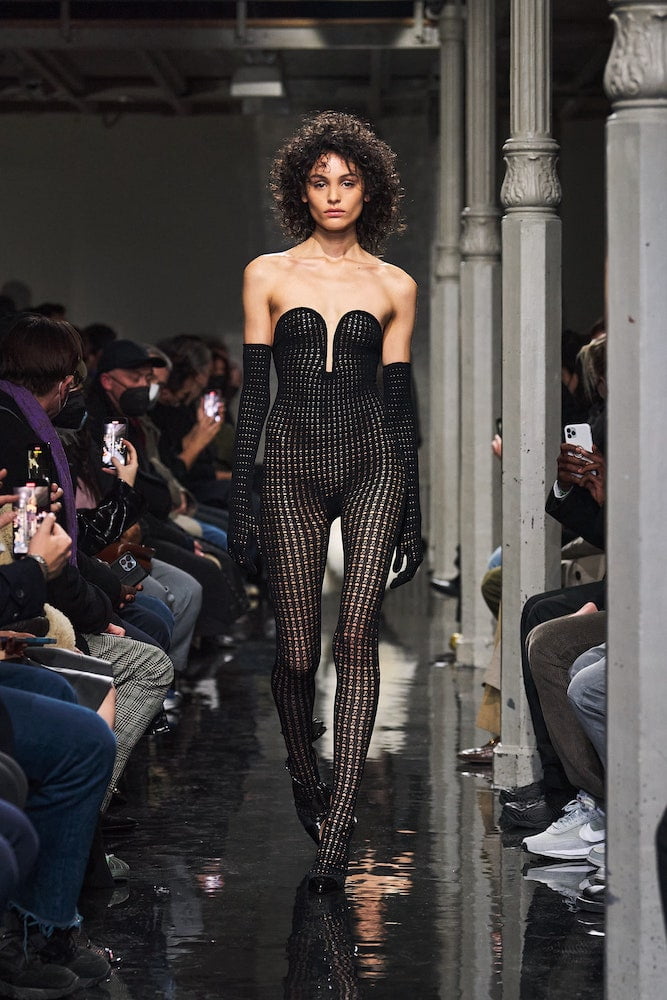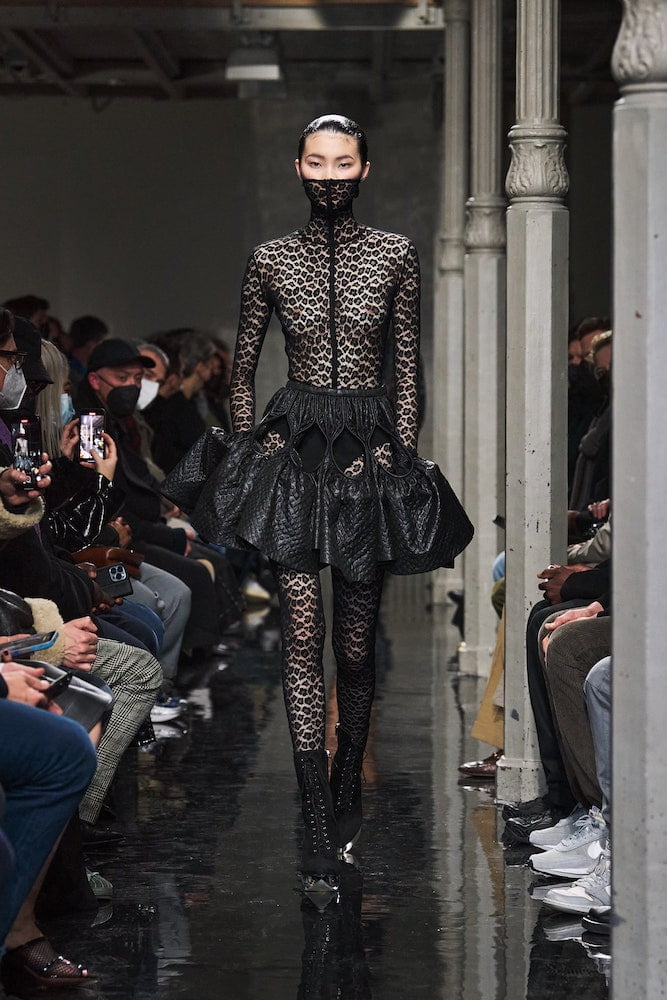 We've had New Bottega, now it's time for New Alaïa. In his second collection for the storied house, Pieter Mulier continued to re-shape the Alaïa aesthetic for a new generation. He doubled down on, and exaggerated, Azzedine's iconic codes for 21st-century eyes. The great designer's swooshing Spanish skirts were transposed to luscious bellbottoms or attached to extravagant thigh boots creating a new, exaggerated swagger. Similarly, Mulier revisited iconic Alaïa pieces – the biker dress with its zip curving across the body and the flight jacket dress were elongated into body-con columns.
The famous belt dress – made from buckled straps was also reimagined in black snake with the same extreme 'S'-shaped curves.  He also embraced the bodycon the house was famous for. Mulier stated his aim in a poem attached to the show notes: "Only and simply — beauty, beauty, beauty!" it said. With these stretched silhouettes, he wanted to achieve "pure sculpture," transforming the body with his fabric. There were other ambitions, too. If his debut collection glorified the established Alaïa codes, Mulier added more of himself and his own obsessions into the mix for this collection. His ideas are gloriously lofty and best expressed in a series of mohair knit dresses with cubist faces that were a collaboration with the Picasso Foundation. It is only the second time in its history that the foundation has worked with a fashion designer in this way. The first was with Raf Simons when Mulier was his right-hand man at Jil Sander. By coincidence, Picasso's grandson was a friend of Azzedine Alaïa, who died in 2017.  
The fashion audacity on display in this collection will satisfy those who hunger for drama, but Mulier paid attention to another powerful aspect of the Alaïa story. The brand was always the house to go to for perfect, timeless yet distinctive clothes. Mulier embraced that challenge with his tailored pieces, including a perfect black double-breasted coat, which was mannish from the front, but had a feminine, defined waist at the back. Heaven is a place on earth.  
Photography courtesy of Alaïa.