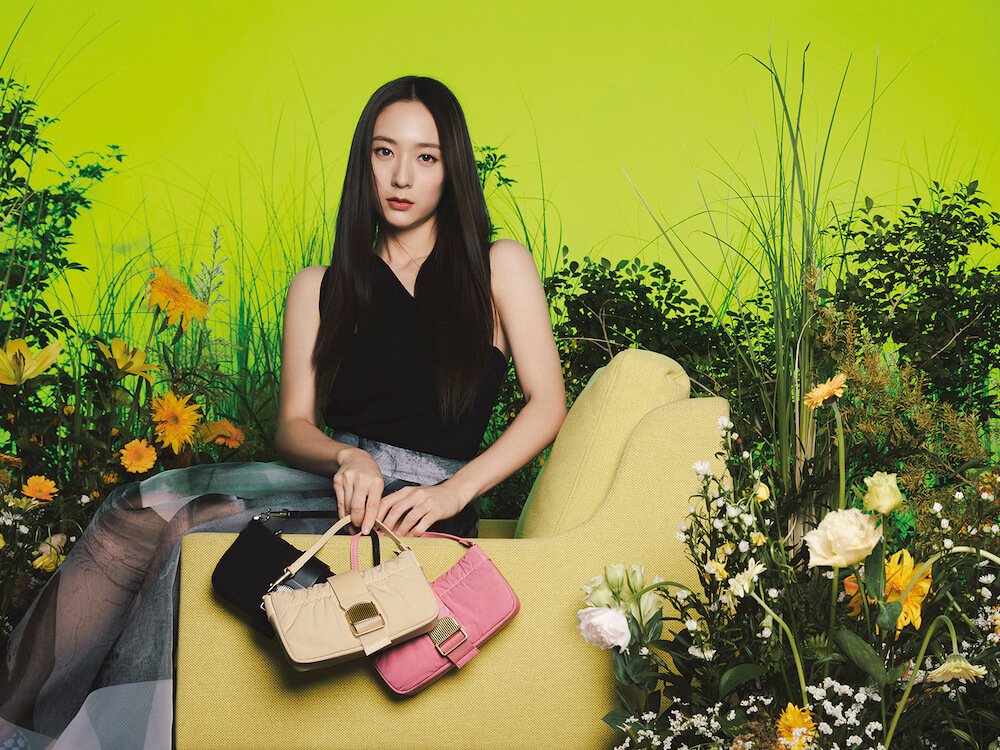 K-pop's global appeal has reached a fever pitch. South Korea's biggest exports are finally being recognised as some of the most influential musicians worldwide, and luxury brands are listening. From Blackpink's Rosé becoming the face of Saint Laurent to Chanel tapping Jennie as one of its ambassadors, an exciting legion of pop stars are quickly becoming the new faces of fashion.
Cue cutting-edge label Charles & Keith, which this week announced that Korean-American singer and actress Krystal Jung has become its first-ever global brand ambassador. The 27-year-old's trip to stardom has been a long way coming. Beginning her career in 2009 as a member of the hit girl group f(x). Since, she has landed multiple leading roles in South Korean hit dramas including My Lovely Girl and Police University, morphing into a style icon in her native country.
Following its recent collaboration with Shushu/Tong, Charles & Keith introduces its Blooming Spring collection of ready-to-wear and accessories, with a campaign starring Krystal, who looks radiant whilst sitting amongst a garden of flowers. Here we caught up with the star to discuss her new venture.
1. Describe your style in three words?
"Classic, simple, chic."
2. What is your best piece of fashion advice?
"A basic, simple and classic style is always a yes for anybody."
3. When are you the most inspired?
"I love being in nature and going on hikes or walks by myself or with those closest to me  It's in these silent, almost meditative moments with the great outdoors as a backdrop, which stirs inspiration and some of the best ideas surge."
4. What is your favourite piece from Charles & Keith's SS22 collection?
"My favourite piece is the candy-hued Koa handbag. It has a very classic appeal in terms of shape and size, while the fresh green and orange tones inject a beautiful pop of colour into any outfit."
5. If you could jet away to any destination right now, where would you pick and why?
"Capri! I miss everything there. The food, weather, beach, yacht, etc. Everything!"
6. What's one new year's resolution you're determined not to break this year?
"To trim the unnecessary needs!"
7. What scent reminds you of home?
"The smell of baby powder reminds me of home."
8. What's your proudest career milestone?
"Being able to represent myself as a member of f(x)."
9. What is the one song you can listen to on repeat mode and never get bored of?
"I love the playlist from Ryuichi Sakamoto's album Casa. It's my favourite album!"
10. How do you feel being appointed as global brand ambassador for Charles & Keith, what draws you to the brand?
"It's an honour to front Charles & Keith as the first-ever global brand ambassador. I appreciate the brand's consistent endeavour to empower women through fashion over its 25 years history – creating beautifully crafted collections that feature a wonderful balance between on-trend styles and fashion classics."
Photography courtesy of Charles & Keith.