What's soft, versatile and perfect for keeping you warm? Get your mind out of the gutter, we're talking about Australian merino wool. It's that time of the year when the whole of the fashion industry comes together to celebrate excellence in use of this wonderful fabric and its diverse interpretations. The International Woolmark Prize has been running since 1953 when Yves Saint Laurent and Karl Lagerfeld were crowned the first winners. This year's list of hopefuls in line to grab one of the two prizes – the main one which counts for AU$200,000 and the Karl Lagerfeld Innovation Award with a AU$100,000 budget – includes 10 designers from all over the globe, each expanding the world's understanding of Merino wool and its style potential. They are: A-Cold-Wall*, Blindness, Bode, Botter, Feng Chen Wang, GmbH, Ludovic de Saint Sernin, Matthew Adams Dolan, Namacheko and Richard Malone.
On Monday February 17th at 7pm at London Fashion Week, this fabulous bunch will present their six-look collections after which the two winners will be announced. So to get you into the woollen mood, we asked our favourite five to pick their hero looks and answer one simple question. What's the sexiest thing about wool?"
Emily Adams Bode (Bode)
"Timelessness. I've always loved wool for its timelessness."

One of the hero items from Bode's Woolmark collection is this housecoat crafted from hundreds of individually crocheted Merino wool rosettes, morphing nostalgia with playfulness.
Rushemy Botter and Lisi Herrebrugh (Botter)
"The sexiest thing about wool is its versatility – the ability to use it in so many unexpected ways."

The star of their AW20 show was the Tag Check Suit. Botter and Herrebrugh created embroidery out of dead stock clothing pin tags, recreating the notion of embellishing the fabric with fake pearls and making it look precious and light like feather.
Ludovic de Saint Sernin 
"I think the sexiest thing about wool is how it makes you feel. For my Woolmark capsule I wanted to do a bodywear collection that would feel amazing against the skin, so we sourced the thinnest Merino wool possible and the feeling against the skin is so sensual and hugging. I am obsessed!"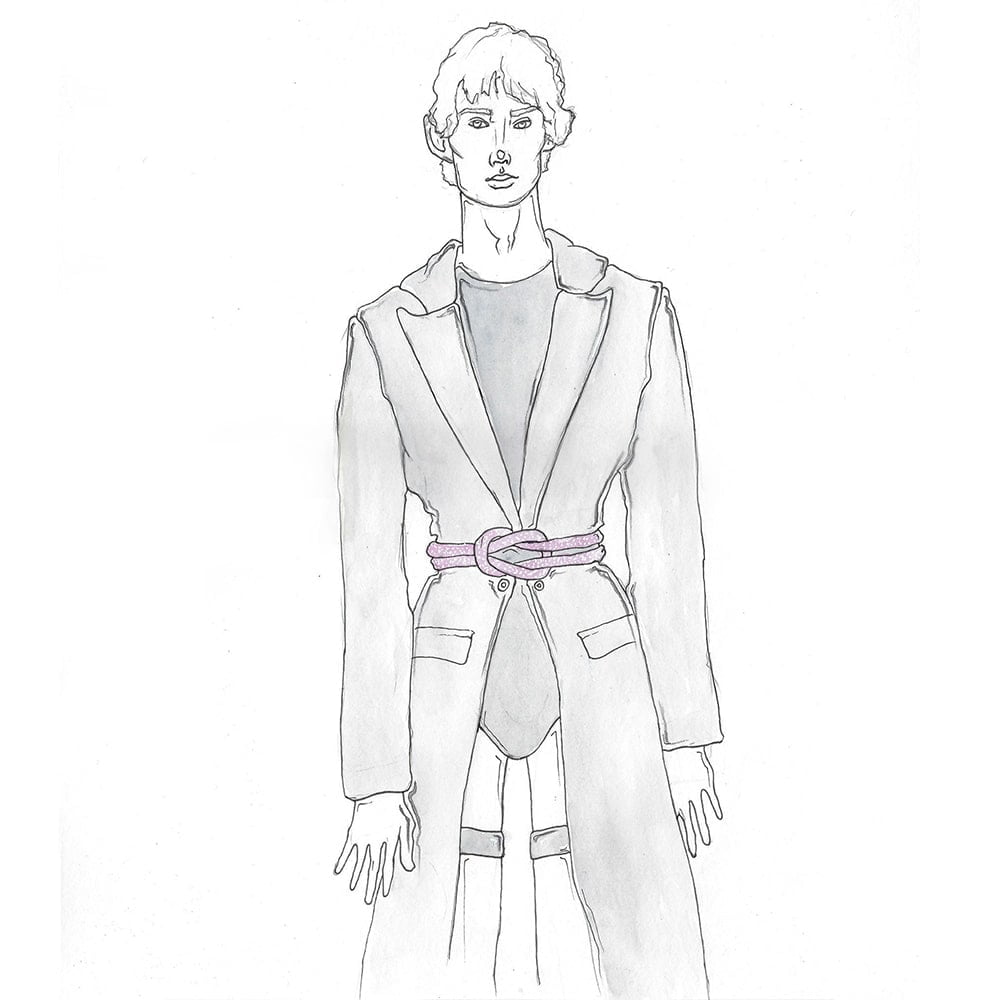 For his AW20 show, fuelled by heartbreak, de Sernin emulated a dichotomy between the alias and the superhero, with his models representing a resilience of strength on the one hand but complex fragility on the other. 
Namacheko (Dilan & Lezan Lurr)
"The texture of wool is definitely the sexiest thing about wool."
Inspired by their AW20 collaboration with American artist and photographer Gregory Crewdson, Dilan and Lezan Lurr explored rich textures that are not absolute colours and will fade overtime to develop enhanced characteristics throughout their cycle.
Richard Malone
"Using it to regenerate all of the damage that has been done through mass consumption and mass production, as well as educating consumers towards fully biodegradable garments. "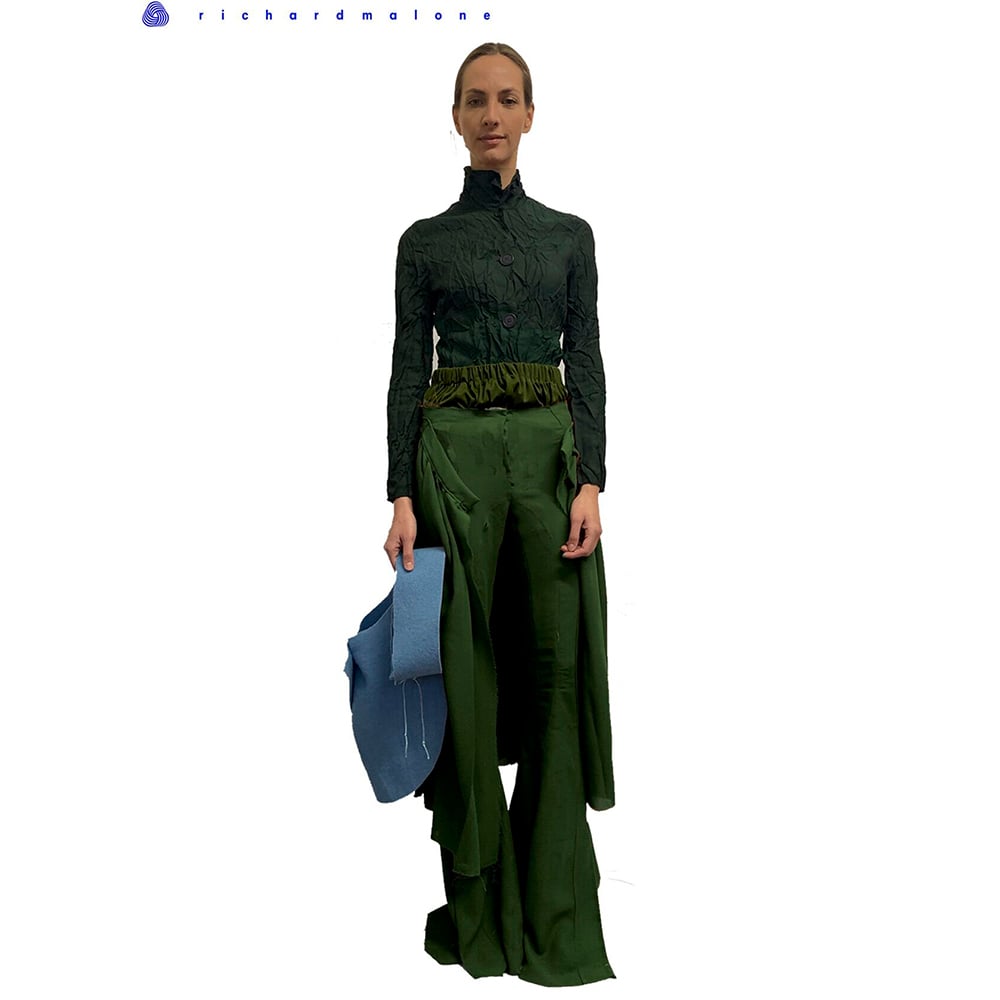 Malone used his childhood memories of growing up in the rural setting of an ex-industrial town Wexford, Ireland as a starting point to the emotionally charged story infused with sustainable character. Photographs of his grandmother in her work uniform informed the silhouettes and choice of fabric, which are hand-woven, organic and recyclable.

The 2020 Woolmark Prize Finals will take place on Monday, February 17th in London at 7pm GMT.