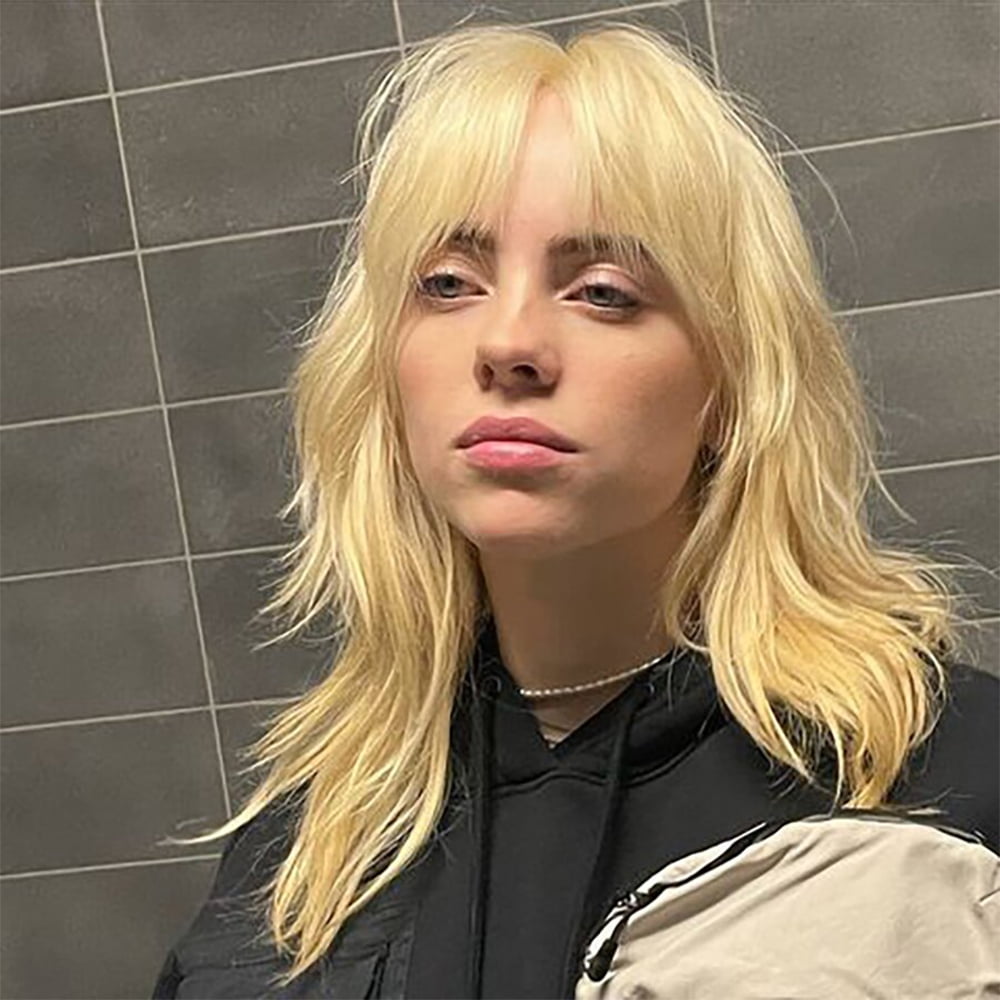 It seems everyone these days are sporting choppy layers and voluminous mullets. With lockdown laziness still in our systems and bedhead hair becoming the new norm, the latest wolf cut trend is the perfect embodiment of the world's current chill mood. 
A wolf cut is a mix between a '70s shag and an '80s mullet that is scattered with multi-length layers that work to shape the face; longer curtain bangs are a must if you want to achieve that wild untamed look.
Gen Zers are prone to looking to their parents' generation for a little burst of inspiration, and this messy hair trend is no different. Everyone from David Bowie to Lionel Richie have famously rocked the mullet, but this generation is turning the stellar style into something more…wolfy. By combining the length and volume of a mullet with the messy layers of the shag you get this beautiful, nostalgic pairing.
We've already seen the trend dominate the most famous of heads. Recently, Billie Eilish's bleach-blonde iteration broke the internet and had Tik Tok teens across chopping at their locks in their bedrooms. 
Whether you're looking for a funky hair switcheroo or looking to channel your inner-wolf, don't hesitate to give this trend a try. It's just hair anyway, right?
Top image: Billie Eilish on Instagram.