Nothing beats when mates get together to create great things. Queue stylist Davey Sutton and photographer Jenny Brough, two of 10's nearest and dearest contributors, who've put out their first collaborative zine.
Lovingly called Without You I'm Nothing – the project was born out of lockdown boredom. "Due to Covid, we actually had time to focus on doing something that wasn't directed towards a specific theme and was independent," explains Sutton.
The pair have known each other six years and describe their relationship as being a bit brother-sister. "Not going lie we annoy the hell out of each other, but we do push each other to keep on improving everything we do," says Brough. "Davey has a super keen eye to detail. He's a perfectionist."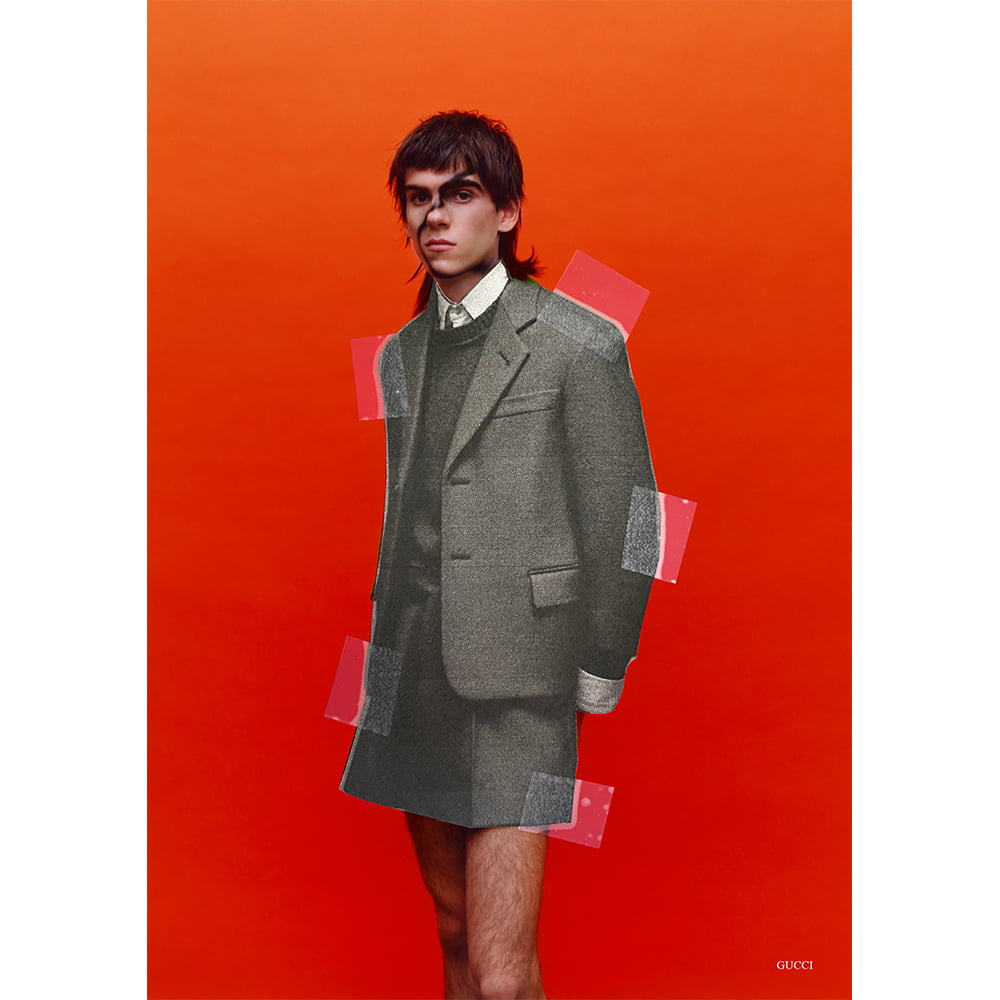 "She pushes my buttons and is laid back and easy-going, which is exactly what my anxiety needs," adds Sutton. "Also, she's a master of lighting."
Self-described as a collation of "good fashion with a nod to romance and death", the zine features current and past season looks from Raf Simons, Dior, Gucci and more, chopped and screwed by collage artist Patrick Waugh. "Working with Patrick helped bring the whole zine together. It was really interesting seeing how someone then evolves your work and can create it into another art piece," says Brough.
Sutton agrees: "Patrick's genius glued it together into something cohesive. It was easy to hand what we considered final images, and have him cut them up. We gave him, everything and said, 'Go nuts.'" The final result is something eerily beautiful.
Tonight, the pair will christen the project with a launch event at East London's Photobook Cafe. Can we expect a sophomore issue? "If we manage to survive this one then maybe I'll consider doing another one with Davey," says Brough.
"Without Jenny, I am nothing," adds Sutton. Aww. 
'Without You I'm Nothing' is available to buy here.