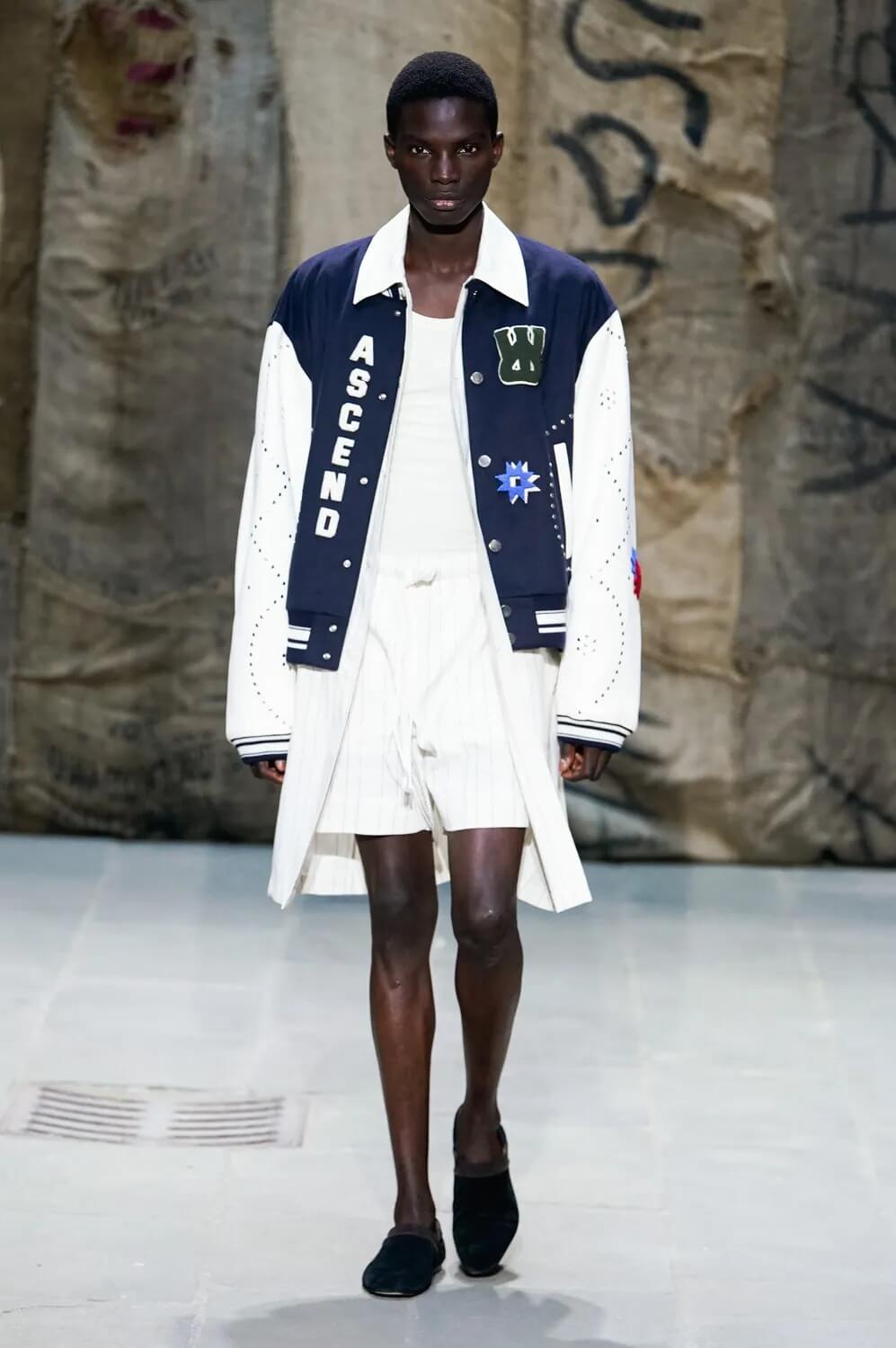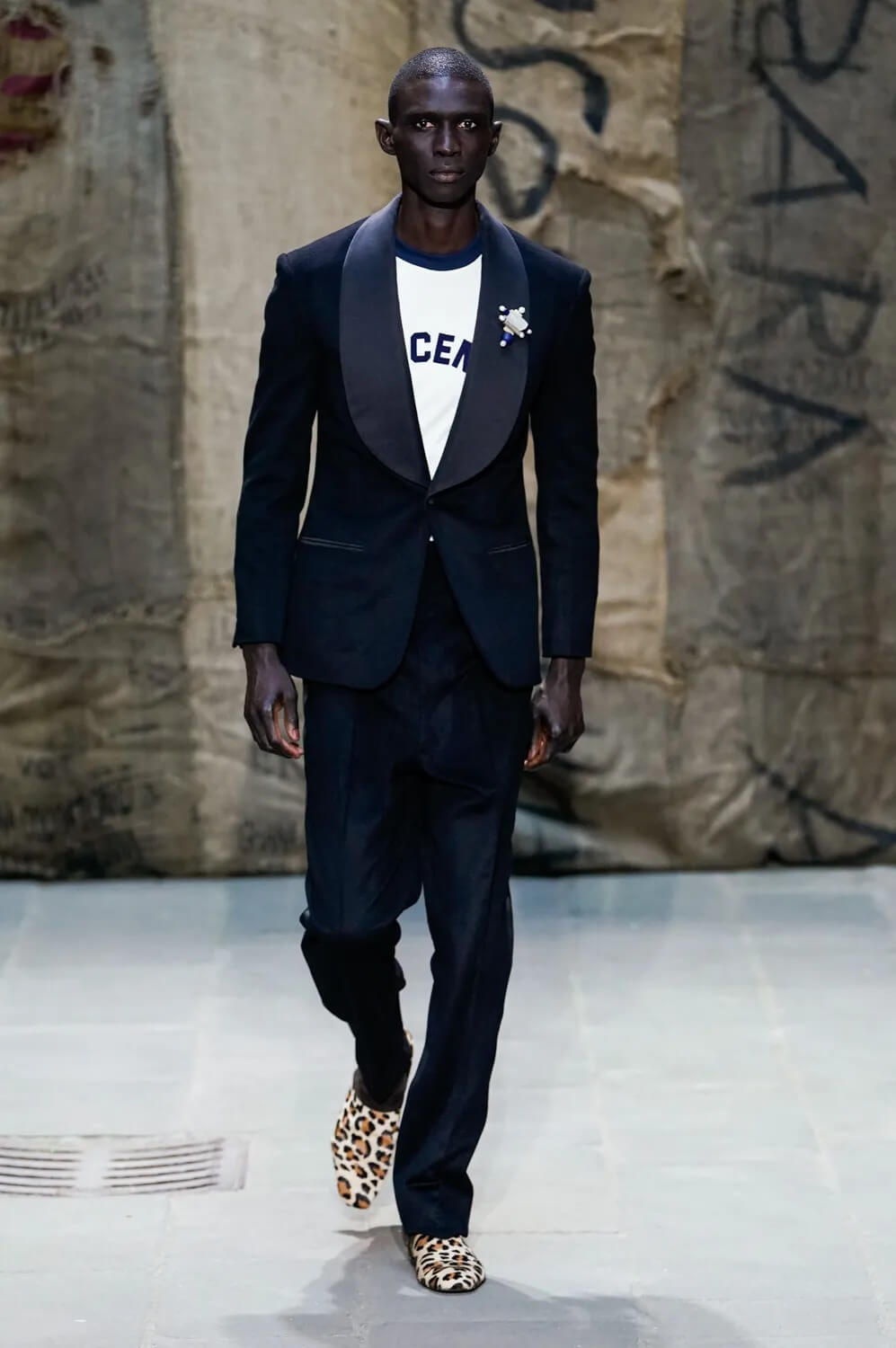 "I think of it as an arrival," Grace Wales Bonner said after her princely show in Florence on Tuesday evening. As headliner of this season's Pitti Uomo, the studious British designer had immersed herself in parts of Florentine history reflective of the Afro-Atlantic perspective of her brand. "If we were going to show in a place like Palazzo Medici, it was important to physically show Black presence and have that interact with the space," she said. She thought of Alessandro de'Medici, the 16th century ruler who occupied the palazzo as the Black prince of Florence, and the multi-ethnic merchants and dignitaries that would have filled the city at the time.
Wales Bonner invited the Ghanaian artist Ibrahim Mahama to cover the vast floors of the palazzo's courtyards in jute sacks hand-stitched together by local collaborators as an expression of cultural exchange. "He's thinking about the human hands that go into making traditions and crafts, and the conversations that can happen across continents," she explained. The installation set the tone for a ravishing collection that interwove artisanal excellence from Africa and Europe into a ceremonial wardrobe that felt majestic and organic all at once, and reminded a post-pandemic fashion industry of the strong genetics that make up the Wales Bonner brand.
She went to craftsmen in Burkina Faso for hand-dyed jerseys and woven cottons, to Charvet in Paris for silk jacquards turned into opera coats, and to Anderson & Sheppard in London for cashmere and camel hair tailoring. Then, she bejewelled her looks with pearl, crystal and glass bead pieces made in Ghana. "I was thinking about some of the early ideas and aspirations I had within Wales Bonner and translating those with the different sensibility I have after maturing and defining how I work. Bringing an Afro-Atlantic perspective to luxury is the mission of the brand," she said. Asked if she has aspirations to design for a luxury house in the near future, Wales Bonner smiled. "My focus at the moment is to elevate Wales Bonner into a luxury brand."
Photography courtesy of Wales Bonner.