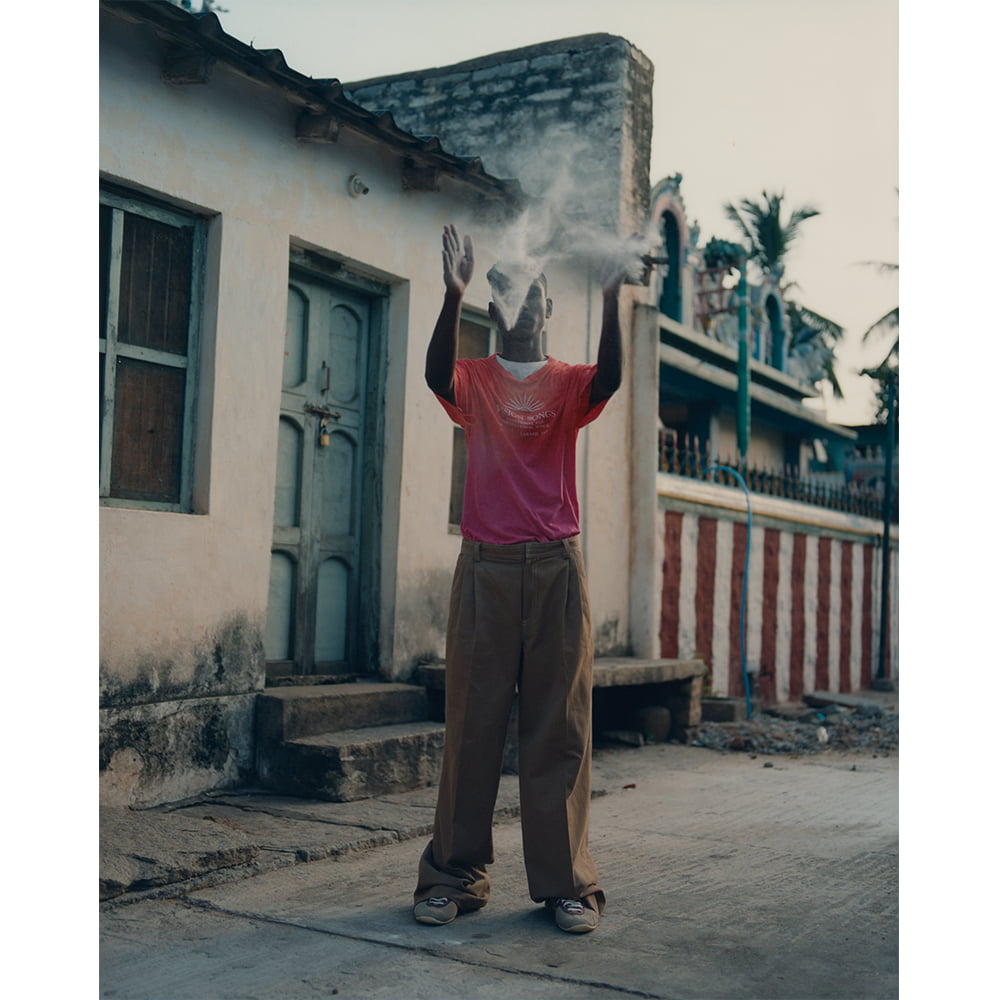 A month after releasing her free-spirited SS22 collection, Wales Bonner has unveiled a new, limited-edition capsule collection. Informed by the work of celestial musician Laraaji, the capsule collection is made up of a series of hand-dyed, pure cotton t-shirts in sunkissed oranges and pinks.
Dubbed Vision Songs, the collection borrows its name from Laraaji's 1984 album which is made up of a series of inspirational songs that are "channelled from the sky". Mixing music with meditation and comedy, the New York-based artist is renowned for his global Laughter Meditation Workshops. Pioneering a trance-induced sound since the seventies, Laraaji's work looks to his studies in Eastern mysticism, and in 1979 was tapped by Brian Eno to record an album as part of the renowned producer's Ambient series.
A limited drop of 60 t-shirts are available on Wales Bonner's e-store now, with all profits going to the Care India Foundation. To accompany the collection, Grace Wales Bonner has curated a Spotify playlist of Laraaji's devotional sounds, as well as recruiting the photographer Bharat Sikka to capture the collection on local models in Hampi, India.
Photography by Bharat Sikka. Shop the collection here.