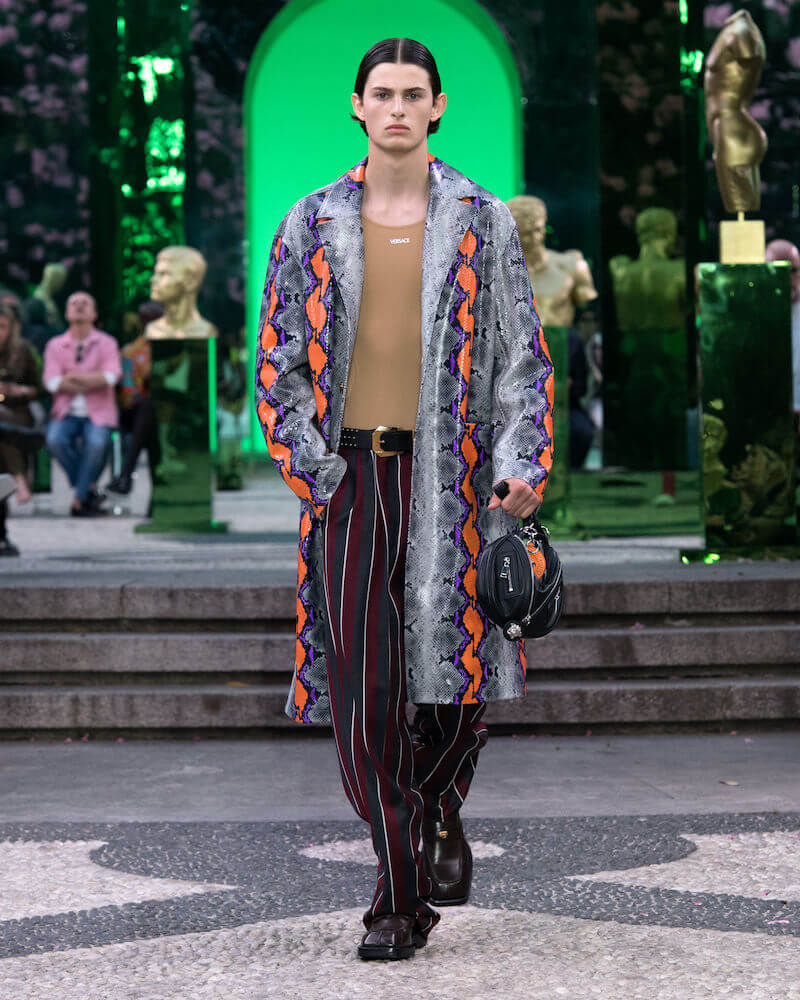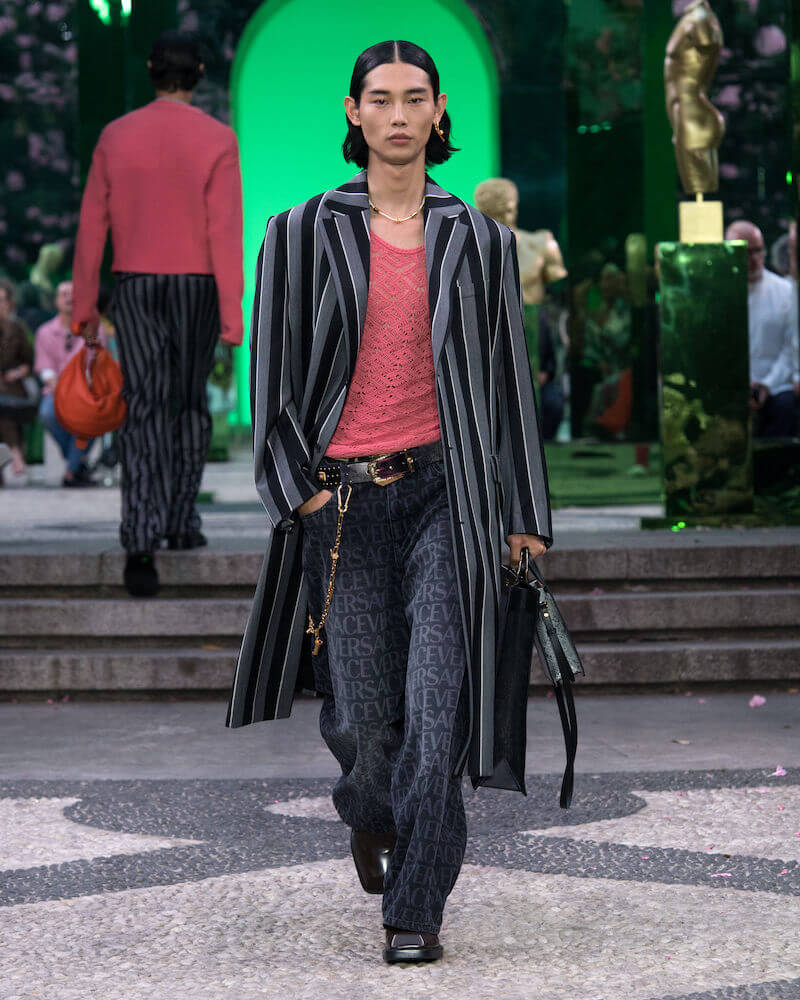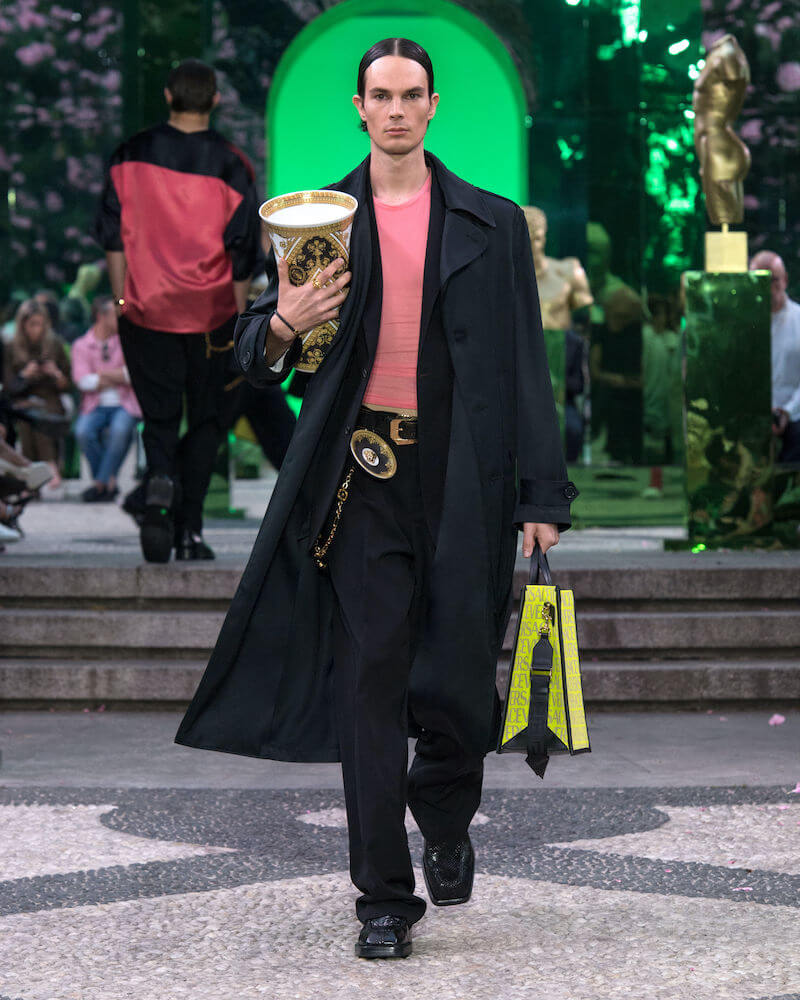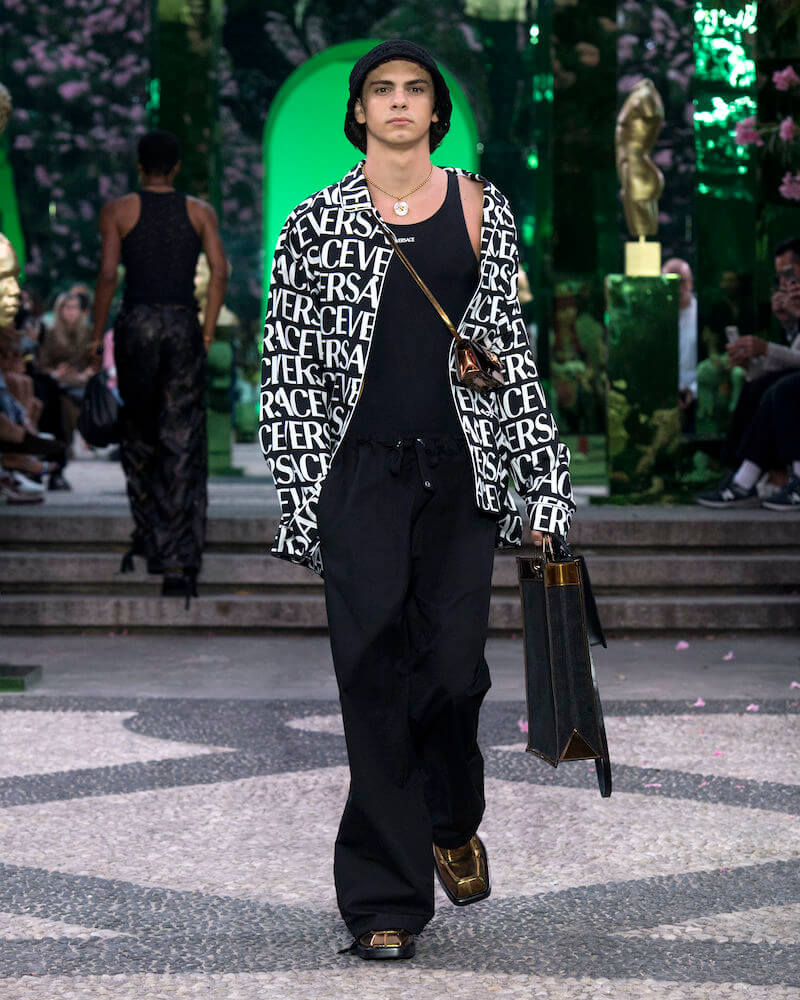 Last night, Versace debuted its archive inspired SS23 collection back in its Via Gesù home, and it was all about unexpected juxtapositions: fun and formal, bravado and sensitivity, Baroque and pop.
A brand new generation of Versace men fronted the pack, with branded homeware tucked under arms and held in hand for an intellectual styling twist – think urns, vases, sippy cups, saucer earrings and espresso cup belts. Made up of the sons of key house runway icons – Mark Vanderloo, Helena Christensen, Andre van Noord, Carla Bruni – the casing offered a fresh attitude to the Versace wardrobe.
"When I work, I think of Generation Z and the freedom they have in not being afraid to mix contrasting pieces together," said Donatella Versace in her shownotes. "Pop-art meets classicism—contrast like this is everything to me, it makes you think and feel."
Relishing in off-kilter, oversized silhouettes, Versace sent her men, sporting statuesque gold-slicked hair, down the catwalk in skin-tight tops, diamond slashed pants, careful cutouts, racerback onesies, double layered tailoring and latex overcoats.
As an alternative to exotic skins, python print leather and leather-look styles came made instead from eco-sustainable latex, offering an added pinch of serendipitous simplicity and sexiness. Plus, the historic label relaunched its archival Hobo Bag in an extra-large size giving it the name La Medusa Hobo Repeat – and boy was it hot, hot, hot.
Photography courtesy of Versace.