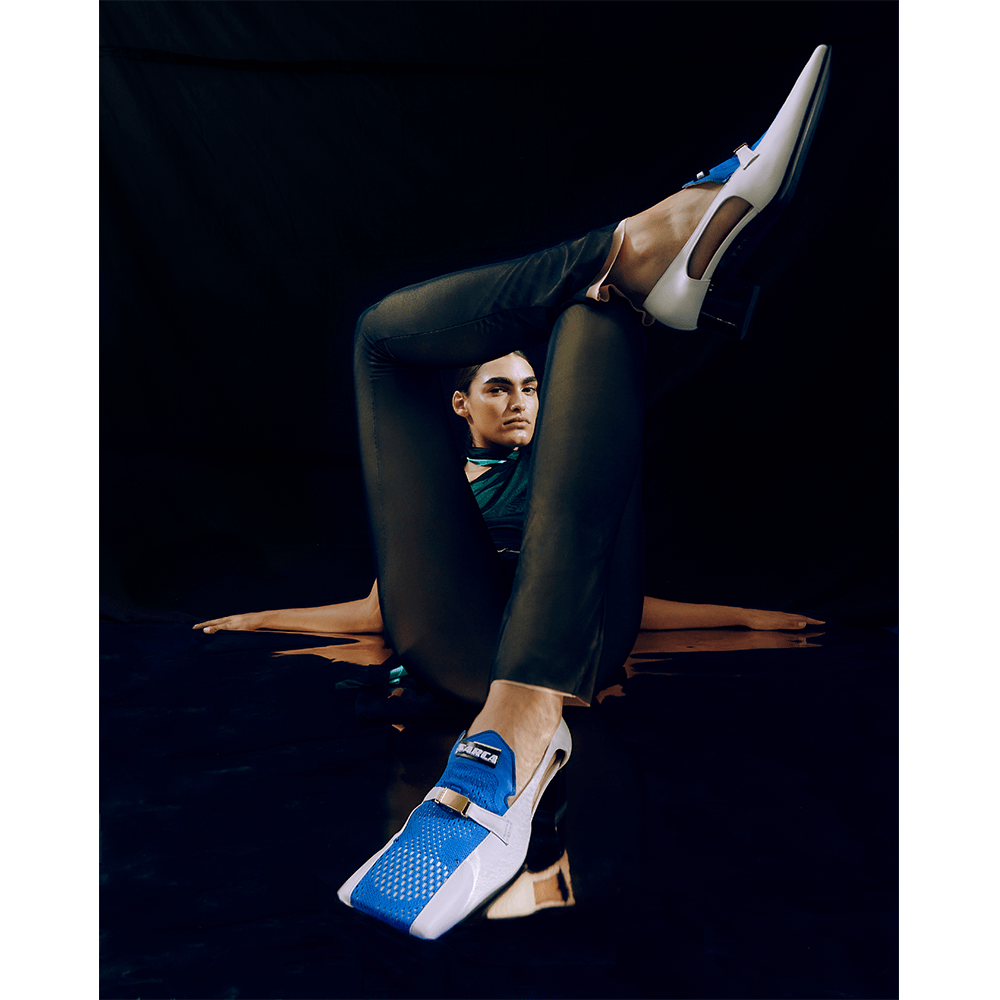 Welcome to Ten On Feet, a new online series where we spotlight the most innovative creatives working with sneakers. First up is Ancuta Sarca, the Romanian designer mixing up the footwear game by combining old trainers with vintage heels to create hybrid concoctions, as suited for a fancy dinner as day at the footy.
The designer first caught wind in 2019 when Lulu Kennedy picked the budding talent to join her Fashion East roster. "Fashion East was a huge support that I definitely needed, especially right in the beginning when I had to deal for the first time with things such as sales, press, and presentations," says Sarca. "It was also a great way of connecting with other talented creatives and helped put a whole team together for the shows." Since the designer's namesake label has been picked up by major retailers around the globe including the likes of Selfridges, Browns and Ssense.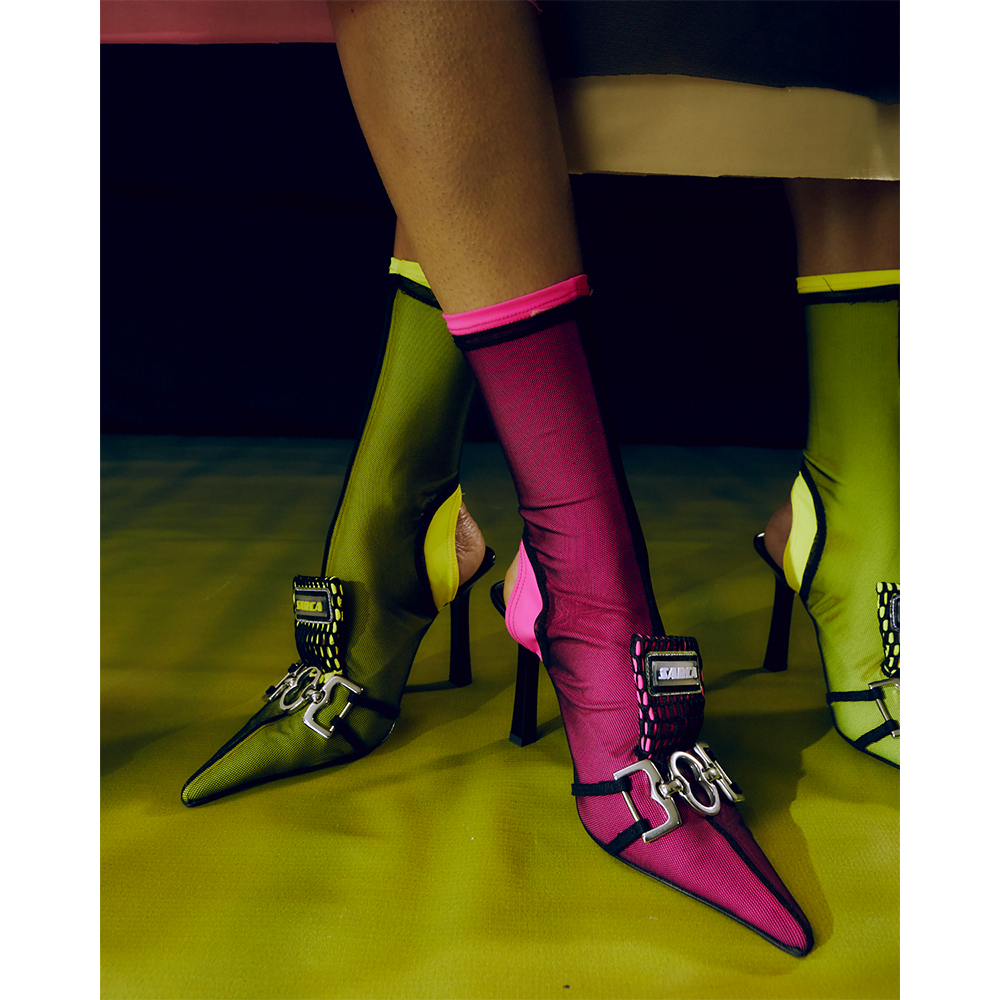 Why combine sneakers – a male-dominated industry – with cute kitten heels, you might ask? "I always felt like sneakers were very much associated with men's style, thinking about all the big sneaker collaborations in the past with male athletes and male musicians, so I really wanted to give sneakers a very feminine context," she says. When she started, footwear was an unknown world for her. Trained as a ready-to-wear designer, she decided to detour into a completely new field. "It's a very different industry compared to garments and the process is completely different so I had to learn a lot and I'm still learning every day," Sarca says.
The designer is known as a sustainable innovator and has kept her design journey environmentally conscious from the start. "Naturally, I care about the planet and our surroundings so I try as much as possible to have a conscious lifestyle as well as my design journey," she explains. By taking recycled fabric cutouts and material waste, Ancuta brings new life to every piece that she creates, utilising techniques such as restoration and repainting. Working with a limited range of deadstock shoes every season, her production numbers are small, keen never to overproduce. "I like to focus on each design individually, each style comes from a different background and has its own history," she says. As a female sneakerhead myself, I never imagined a pair of heels could be dressed in a sneaker facade. Sarca's future-facing designers are worth kicking up a fuss about.
When did you start admiring sneakers? 
"Probably when I was around 11 or 12 years old."
What is your favourite sneaker in your collection? 
"A pair of white and red Cortez heels."
What's the best sneaker silhouette? 
"Sneaker heels."
How many sneakers do you have in your collection? 
"Most of our heels are made out of sneakers so too many to count."
What sneaker reminds you of your childhood?
"The Airmax Triax."
What's your dream sneaker purchase?
"A pair of vintage metallic Nike Shox."
Photography courtesy of Ancuta Sarca.