Ten Craves is our online series that rounds up all the best product launches and must-know fashion happenings week in, week out. 
That one when all the friends get back together… Yes, you've probably already streamed (and had a little cry to) Friends: The Reunion. But away from Rachel, Ross and Marcel the monkey, the world of fashion has been busy, busy, busy! Let's get stuck in.
This year's NEWGEN recipients are in
Corrr, what a corker of a list! The annual NEWGEN designer development scheme proves that London has the best-emerging designers in the world. Call us biased, but frankly, we couldn't give a toss. This year recipients go as follows: Ahluwalia, Art School, Asai, Bianca Saunders, Conner Ives, Eftychia, Feben, Helen Kirkum, Labrum London, Matty Bovan, Nensi Dojaka, Paolo Carzana, Per Götesson, Richard Quinn, Robyn Lynch, Roker, S.S.Daley, Saul Nash, Stefan Cooke, Supriya Lele and Yuhan Wang. (That was a mouthful). NEWGEN is part of the British Fashion Council's wider talent support program, which this year has raised £1.7 to go directly back into mentoring and financial support grants, as well as the BFC Foundation.
Alongside the BFC/Vogue Designer Fashion Fund, which was awarded to Bethany Williams earlier this month, the BFC/GQ menswear fund will be announced ahead of London Fashion Week in June. Ahluwalia, Bethany Williams, Bianca Saunders, Feng Chen Wang, Nicholas Daley and Stefan Cooke have all been shortlisted for the prize. Paul Toner
A Casablanca x New Balance love affair
With a multitude of sold-out collaborations under their belts, Casablanca and New Balance are back with not one, but two pairs of summer kicks. The Casablanca x New Balance 327 & 237 Red Monogram edition come emblazoned in the former's signature monogram design, as modeled by New Balance ambassador and tennis star, Coco Gauff. Buy here. PT
The Mallet way
Right now we are loving the brand Mallet London. If you haven't heard of the brand yet, Mallet is the not-so-new kid on the block making high-quality, luxury sneakers. We can totally see you sporting the Diver 2.0, Caledonian Black Mesh Reflect or Popham White, wherever your daily adventures take you. Brittany Newman
Thebe Magugu is coming to Pitti Uomo
If you're an avid reader of 10, you'll be well aware that we're total fangirls of Thebe Magugu. So as you can imagine, we were delighted to find out that the South African designer is heading to Pitti Uomo. Magugu will debut his first standalone menswear capsule at the trade show's 100th edition – taking place physically June 30 – July 2. "I have immense respect for the fair's commitment to heritage and tradition through the ever-expanding lens of the new, which is what we at Thebe Magugu wholeheartedly believe in," the designer told WWD. PT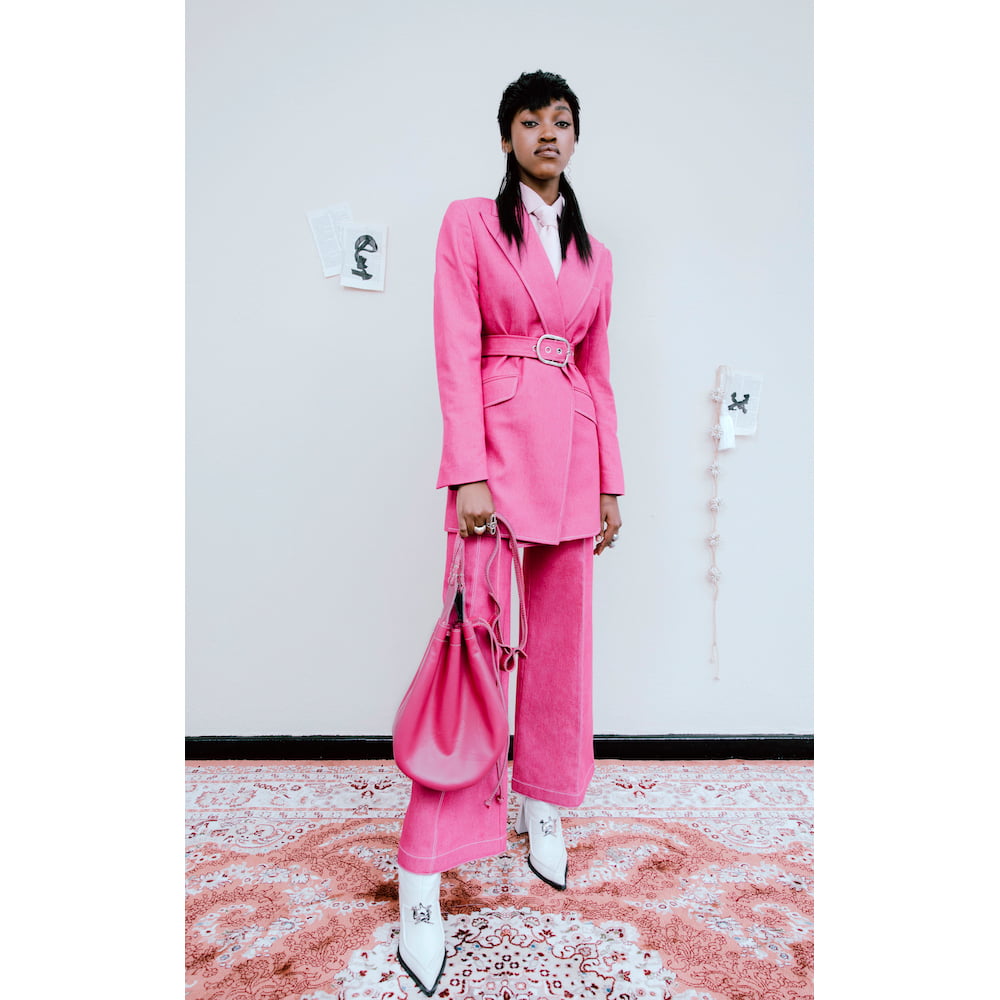 Photography by Kristin-Lee Moolman.
Divine Southgate-Smith heads to Browns East
Taking a trip to Shoreditch over the bank holiday weekend? Make sure you head into Browns East, where until July 13, Divine Southgate-Smith is showing an immersive video installation. Dubbed Take A Second To Breathe, the artist teamed up with Bad With Phones, Brandon Saunders and Fashion East designer, Jawara Alleyne, to create a sonic and visual composition that explores "articulations of Blackness" through original and archive material. PT
Fanglu Lin wins the Loewe Prize
Winner, winner, chicken dinner! This week, the Loewe Foundation unveiled that Chinese artist Fanglu Lin is this year's recipient of the Loewe Craft Prize! The 32-year-old talent "astonished the jury" with her 2016 work SHE, a giant sculpture made from cloth and wood, which is inspired by the thousand-year-old sewing methods of women of Bai Minority in Yunnan province, China. PT

Fanglu Lin, China. 'SHE', 2016, cloth and wood.
Rimowa x Chaos
Needing some new luggage for a summer of galivanting here, there and everywhere? Look no further than Rimowa, where the luxury luggage manufacturer has teamed up with accessories experts Chaos. Expect classic Rimowa suitcases dripping in yellow paint, as well as a series of luggage tags, charms and stickers. PT
Smell like Kiko Kostadinov
Love wearing Kiko Kostadinov's clobber? Now you can smell like the brand, too. Teaming up with Tokyo-based fragrance label RetaW, the solid perfume blends cedarwood, sandalwood, with leather and musk. You didn't think Kiko would do a basic floral scent, would you? Buy here. PT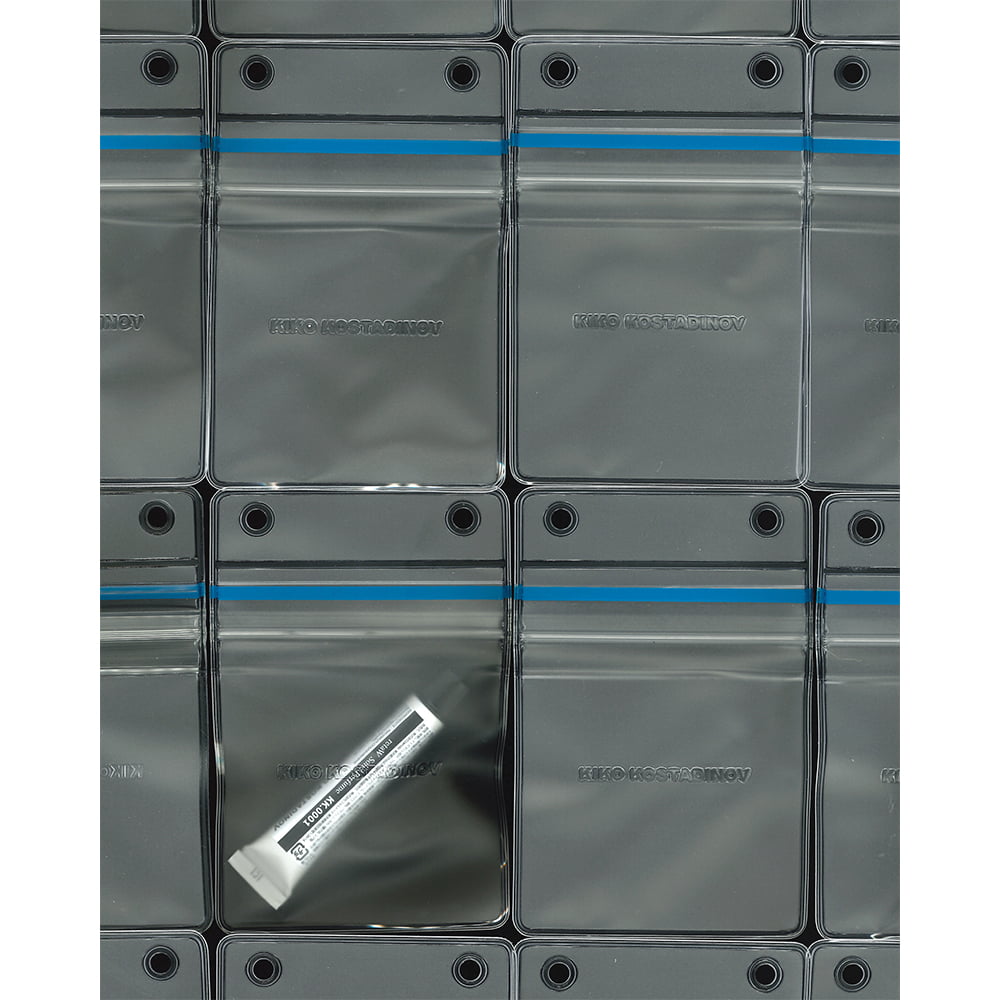 The GmbH boys head to Trussardi
Berlin boys Serhat Işık and Benjamin Huseby are heading to Italy! The GmbH founders announced this week that they are joining Trussardi as the brand's new creative directors. The duo will bring a "sharp and contemporary creative vision" to the house, said Trussardi in a statement. GmbH "brought the topics of inclusivity and responsibility strongly to the forefront of the fashion discourse," Trussardi adds. PT
What Artists Wear
Charlie Porter's got a book! The esteemed fashion journalist's debut title, What Artists Wear – published by Penguin – examines how artists have dressed through the 20th and 21st centuries, looking to the personal styles of everyone from Picasso and Basquiat, to David Hockney and Sarah Lucas. Buy here. PT
Selfridges teams up with Untapped Creatives
This week, Selfridges teamed up with Untapped Creatives to bring British Black-owned brands to the luxury store. Set to stretch over the next 12 months, the collaboration aims to "raise the profile of Black brands by connecting them with premium retailers and sales platforms that are looking to take tangible inclusive action," as stated in the official press release. Amongst the first brands entering the store include Central Saint Martins alum Olubiyi Thomas, and custom womenswear label House of RG. PT
Y/Project x Melissa make fairytale footwear
If Cinderella skipped the ball and headed straight to the rave, she'd be wearing Y/Project x Melissa. First debuted as part of Y/Project's AW21 collection, the fairytale-esque slippers launch on LN-CC this coming Monday. PT
Guess is getting ready for summer
Now, this is what we call California dreamin'. The Guess Originals Kit Program is going to have you dying for the next flight out the country. But to be honest, we are sure that was already on your to-do list. The capsule has the perfect additions for your summer wardrobe from ribbed dresses, tanks and crop tops to knit sets and short co-ords, Guess has got us covered for when we can finally catch that plane. BN
Top image: This year's NEWGEN line-up, courtesy of the British Fashion Council.