After months of delays thanks to pesky Corona, The International Woolmark Prize has finally arrived. Hooray! Horah! Usually unveiled with a ceremony during February's London Fashion Week, this year's edition is conceptualised with a short film by none other than Ms Solange Knowles.
Flexing the talents of her newly christened studio and creative agency Saint Heron, the film presents the six Woolmark Prize final collections from Bethany Williams, Casablanca, Kenneth Ize, Lecavalier, Matty Bovan and Thebe Magugu. Titled Passage, the film – directed by Wu Tsang and styled by Ib Kamara – stars Grammy award-winning musician Dionne Warwick, Pose's Dominique Jackson, and emerging multi-instrumentalist KeiyaA.
"In continuing Saint Heron's world-making practice, Passage further explores my interest in theatrical production through the translation of identity, spirit, philosophy and creation," writes Solange. "Whether it be through album artwork, stage design, or filmmaking, I've always sought to create new visual languages that encompass the expressions my other works cannot communicate. I'm inspired to expand these processes through the Saint Heron Agency with a wider scope of collaborations and projects."
Exploring concepts of courage, optimism, vulnerability and strength through a series of six acts, Passage spotlights each collection through a theatrical voyage. Matty Bovan's glitchy concoctions walk alongside Thebe Magugu's odes to African Spirituality, whilst Casablanca's Monaco-inspired, decedent knits come paired next to Kenneth Ize's poignant creations which are infused with Rayon yarns from Lagos, Nigeria, where the designer is based. There's also Canadian designer Lecavalier, who has envisioned a series of zero-waste, fully traceable looks, as well as Bethany Williams, whose dedication to upcyling and working alongside charities like The Magpie Project have positioned her as a leader of change here in London.
The winner of the Woolmark Prize will be announced on June 10, where one designer will take home AU$200,000 to invest in the development of their business. Another designer will also be awarded the Karl Lagerfeld Award for Innovation, bagging a further AU$100,000. This year also sees the introduction of the Woolmark Supply Chain Award, which celebrates outstanding contribution from a trade partner to drive awareness for wool supply chain innovation.
In honour of the film's unveiling, we asked each of the six finalists to soundtrack their Woolmark collection with a Solange song. Here's what they picked:
Thebe Magugu
"It would be "Almeda", which is a celebration of Blackness and its joy. My Woolmark collection looks at the changing face of African Spirituality, which has long been misunderstood and minimised. Like "Almeda" (with lyrics like "Black Faith Still Can't Be Washed Away"), I want this collection to be unapologetic in its root reference."
Matty Bovan
"I'd pick "Sound of Rain", the glimmers throughout this song – like light on the top of the ocean – the characters from my collection rising to the top amongst the waves."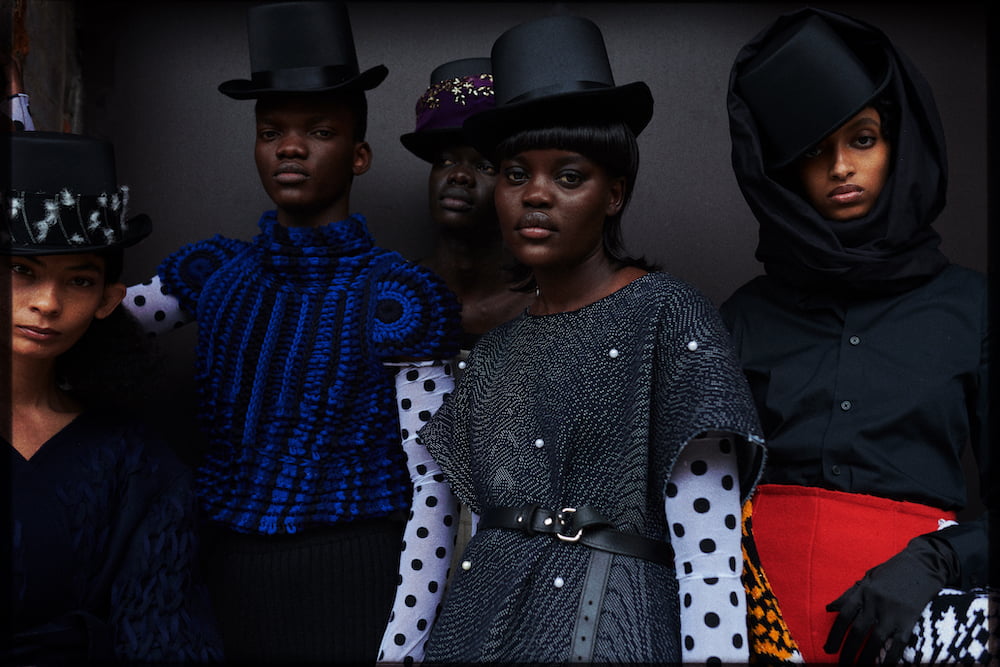 Lecavalier
"It would be "Scales (feat Kelala)". For the minimal but aerial spirit, sometimes meditative but also with a soft punch."
Kenneth Ize
"I'm a Witness."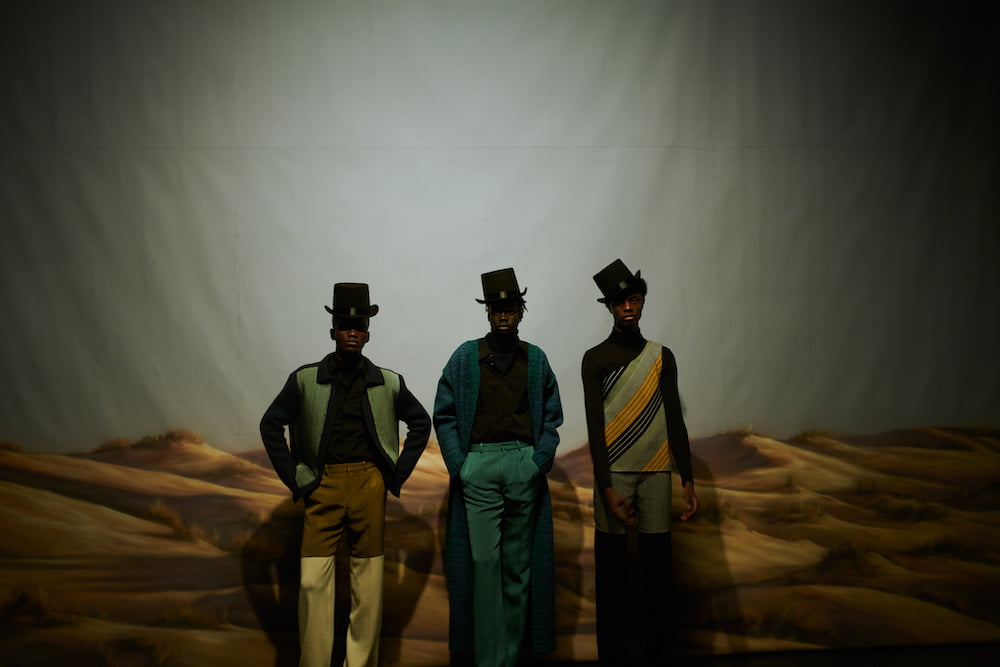 Bethany Williams
"It would be "Cranes in the Sky," an obvious choice but it's such a beautiful and uplifting."
Casablanca
"I think "F.U.B.U.", For Us By Us, would be the perfect song for our collection, but also our generation. The world is for us, and it is us who are responsible for making it a better place, for maintaining its beauty for the next generation. It is on all of us, Casablanca included, to bear that great responsibility."
Photography by Ibrahem Hasan. The winner of the International Woolmark Prize will be announced June 10.