In partnership with Berlin's Reference Festival, this week Selfridges unveiled a mystifying technological exhibition that pulls the future of this planet and our species into question. Described in the installation notes as "a generative portal between the world-as-is and world-yet-to-come", it's an ethereal vision of a hybrid future where technology penetrates flesh, engineering innovates reality, and machinery meets sentience. Titled Superfutures, the fully-immersive showcase, which opened its doors yesterday, unites 13 experiential spectacles and surreal interventions born from the minds of chief thinkers within the art world.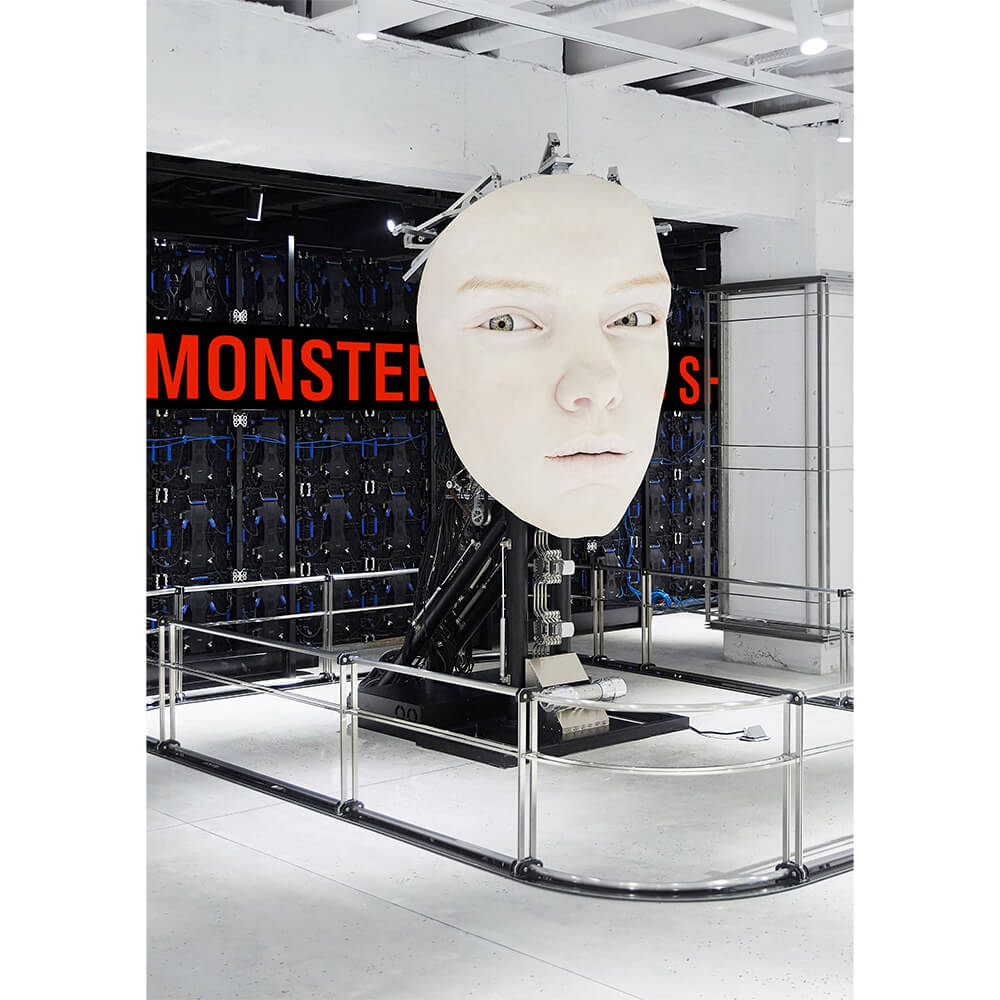 Co-curated with Agnes Gryczkowska – formerly of Serpentine Galleries and Schinkel Pavillon – the peculiar, cybernetic realm feels forward-thinking. Gryczkowska says, "As socio-political shifts attempt to increase hierarchies and homogeneity, the exhibition suggests a future that is a hybrid – a rhizomatic queerness and a desiring machine."
With brands like Gentle Monster, Ottolinger, Ignota Books all mixed up in the display, a massive robotic face evokes the uncanny valley while cyberpunk clobber is entangled within an inflatable maze and a series of analytical texts are stacked-up for sales, respectively.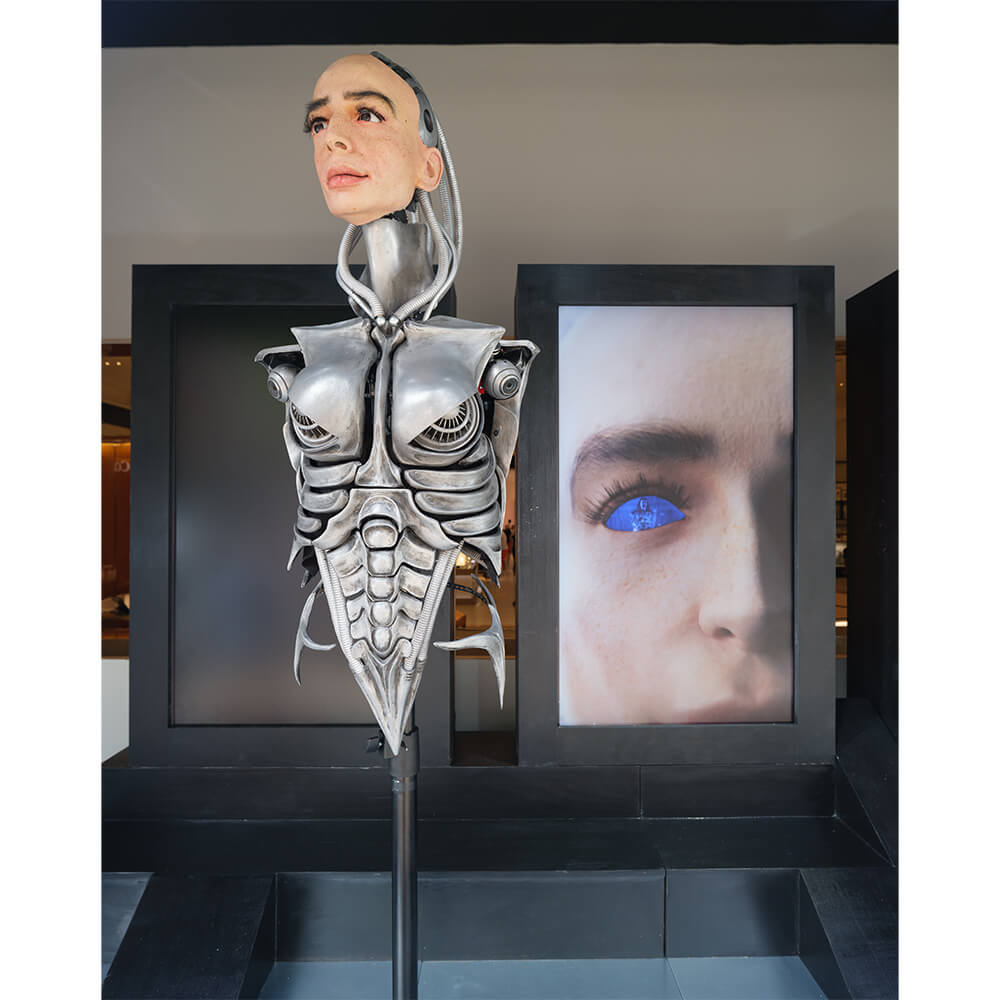 As for the creatives involved, transnational visual artist Monira Al Qadiri – born in Senegal, educated in Japan and now based out of Kuwait – forged a specially commissioned display of five inflatable sculptures paired with a selection of oil-drill-shaped Murano glass sculptures for the occasion. Traverse the marble flooring of the iconic department store and you'll soon come across Katja Novitskova's contribution. In a bid to critically examine the relationship between technology, biology and ecology, the Estonian artist crafted a series of eccentric sculptures that resemble some kind of extraterrestrial tech. In Jakob Kudsk Steensen's ecological short film, dubbed Liminal Lands, the Danish creator proposes a future where data and biology fluidly interconnect. 
As for the rest of the works interwoven with the dazzling ceiling lights and between the rails, singer-songwriter Sevdaliza, Joey Holder, Oliver Laric, Nico Vascellari, Jan Vorisek and William Darrell all had a hand in bringing this enterprise to fruition. Not to mention, there's also a panel conversation with the Swiss artistic director of Serpentine Galleries, Hans Ulrich Obrist, booked in for the summer – catch you there?
With this display, Selfridges perseveres on its journey toward reinventing retail. The exhibit is ultimately a reaction to a moment in history, designed to disrupt, provoke and inspire the status quo. Available for viewing until October 16 throughout Selfridges' retail environment at its central London flagship store, as well as digitally, obvs, Superfutures is tomorrow in the making. 
Photography by Lewis Ronald.